Matchday at Leicester Tigers is a big social event, so why not enjoy it as part of a Group Booking with friends, family, colleagues or clubmates?
At Tigers, groups of 20 or more can book tickets at a special rate or get involved in a bespoke package available via the Group Sales team.
Whether it's a day out to watch a game, a special occasion, a social day out from work or a club/team event, there is something just for you at the home of the Tigers.
Call us on 0116 217 1216 or email [email protected] and a member of the Group Days Team will be in touch.
Matchday Coaching Clinics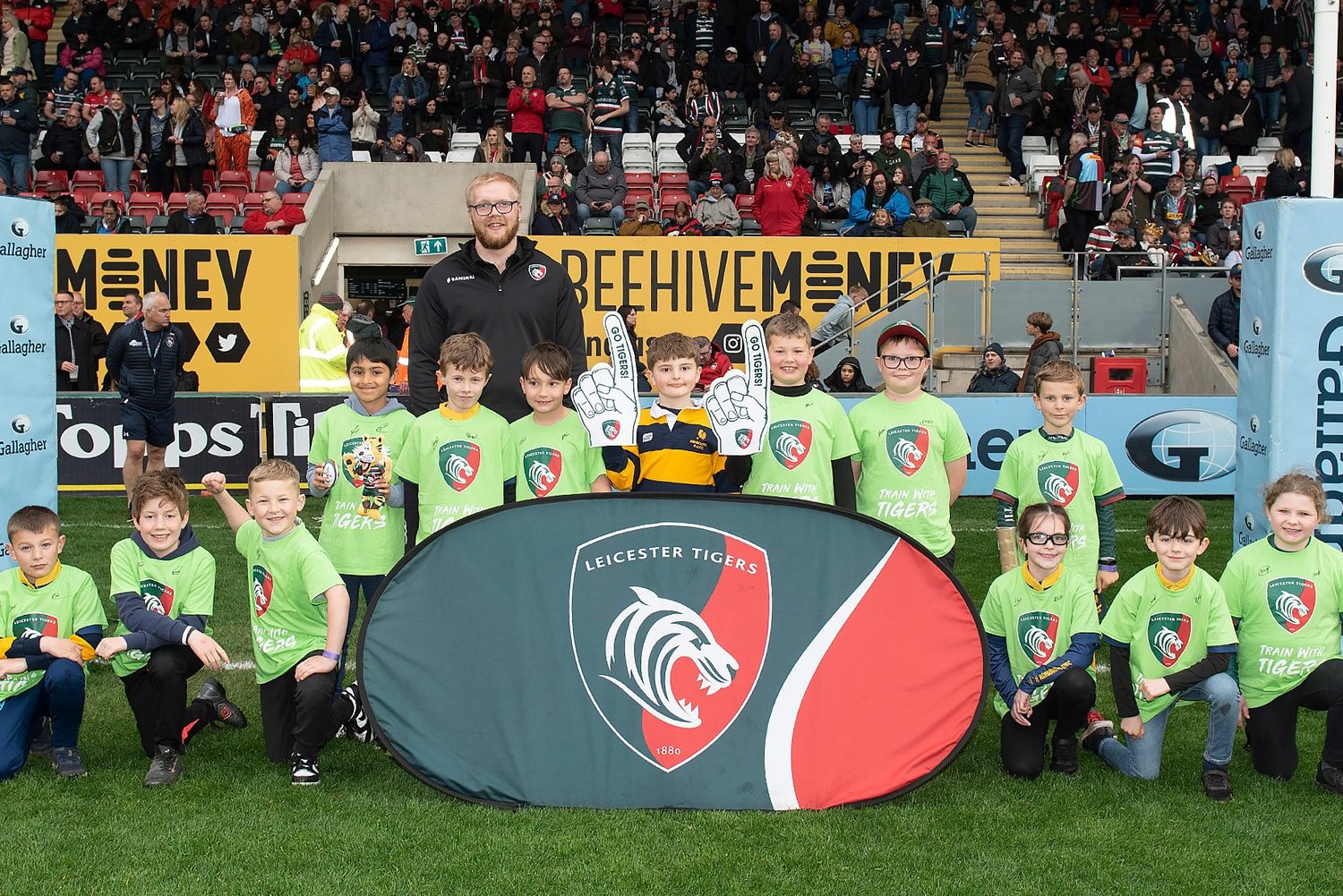 On Tigers home matchdays, groups of players of all abilities from schools, teams and clubs are invited to take part in a morning training session with Tigers community/academy coaches.
The package also includes a match ticket for participating players, a group photo on the pitch with a Tigers player, Matchday Coaching Clinic t-shirt, player Q&A with an opportunity for a signature or selfie.
Click here to read more about Matchday Coaching Clinics.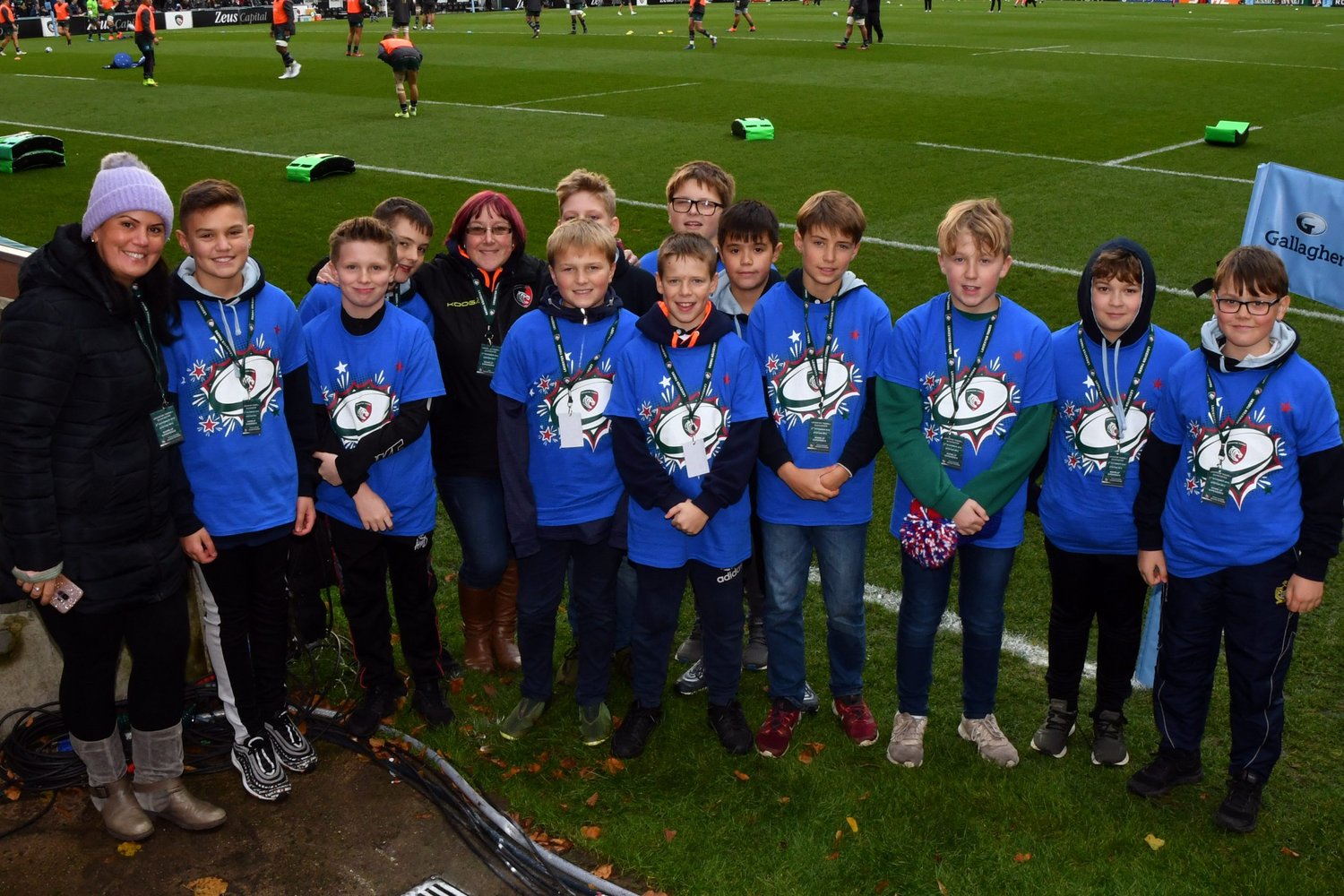 Watch the Tigers coaching team and playing squad go through their final preparations ahead of kick-off on another big day at
Mattioli Woods Welford Road
.
The package includes a player signing and Q&A plus the chance to view the team warm-up from the dead-ball line in build-up to a big game. Groups also receive food voucher, lanyard and T-shirt with their match ticket and a 10% discount in the club shop on the day.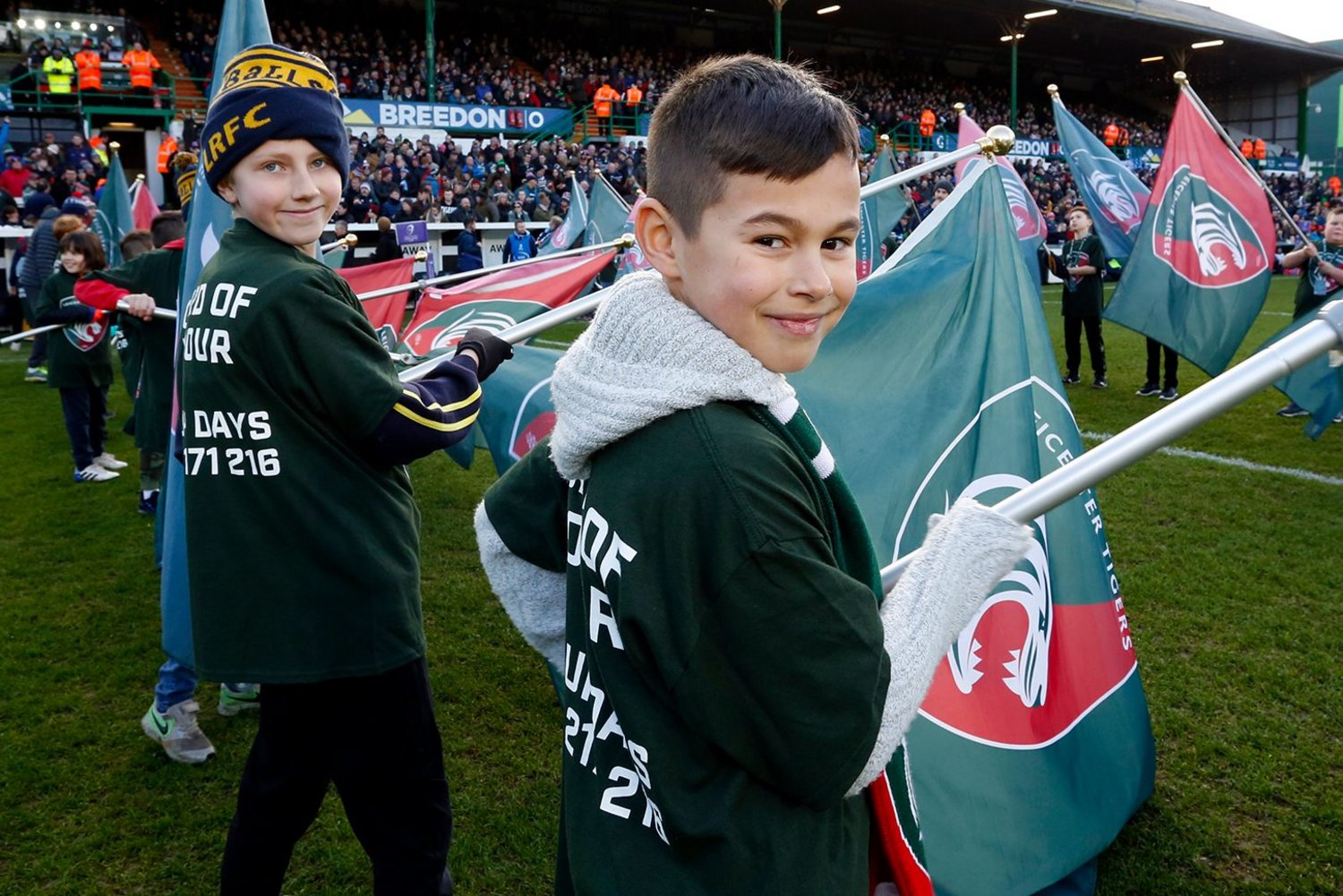 For junior groups, this is a great opportunity to experience the intensity of welcoming the teams on to the pitch in front of a big home crowd at Mattioli Woods Welford Road.
Guard of Honour groups raise their flags as the players run out in those final moments ahead of kick-off.
It's very exciting and a real experience to cherish. You will also receive a t-shirt to keep.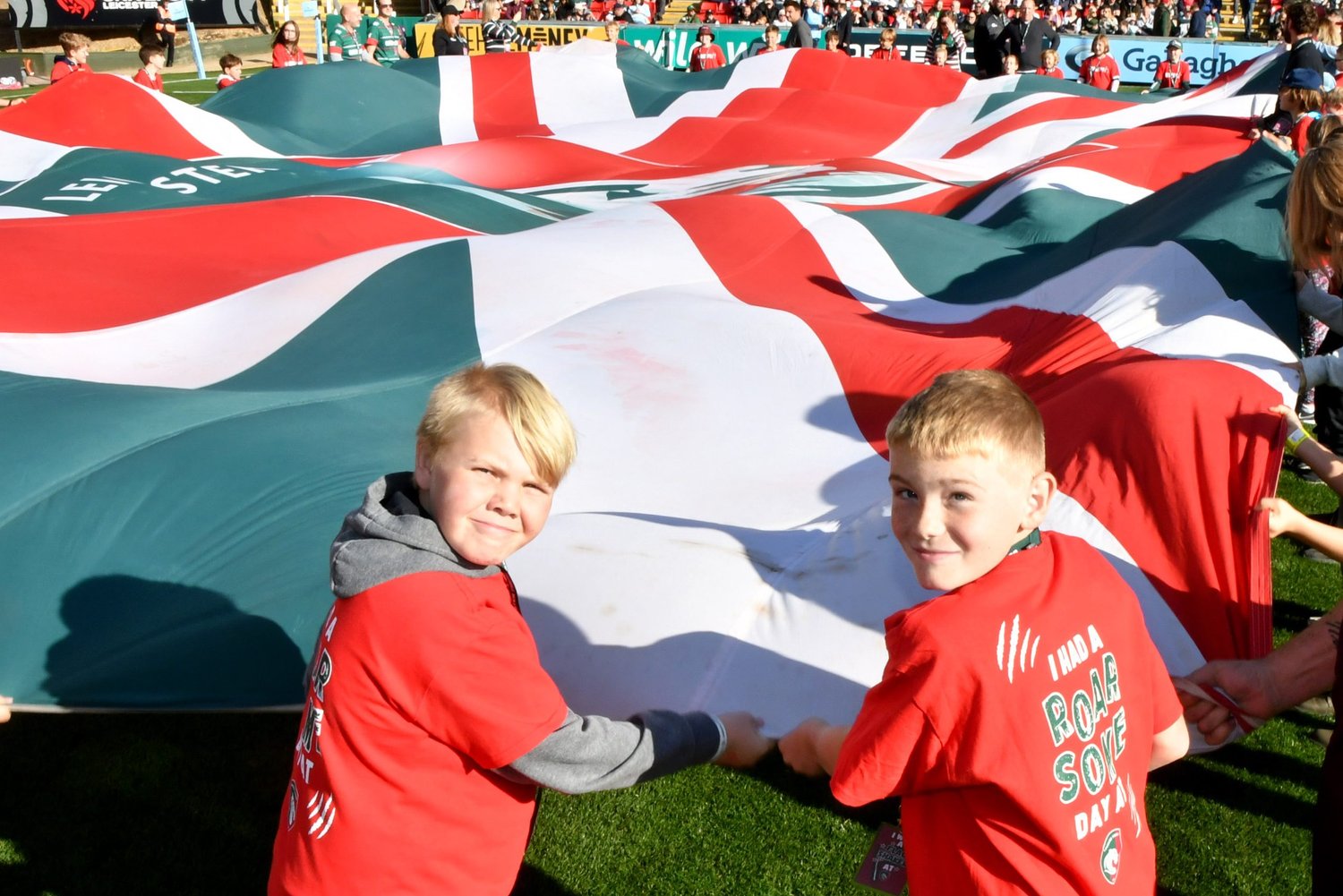 Be part of the pre-match build-up and welcome our team on to the pitch. This is an exciting part of the matchday, helping to build the atmosphere on the pitch with our giant Tigers flags.
Groups of up to 100 people of all shapes and sizes can be a part of it all. Each shaker receives an 'I was a Flag Shaker' t-shirt too.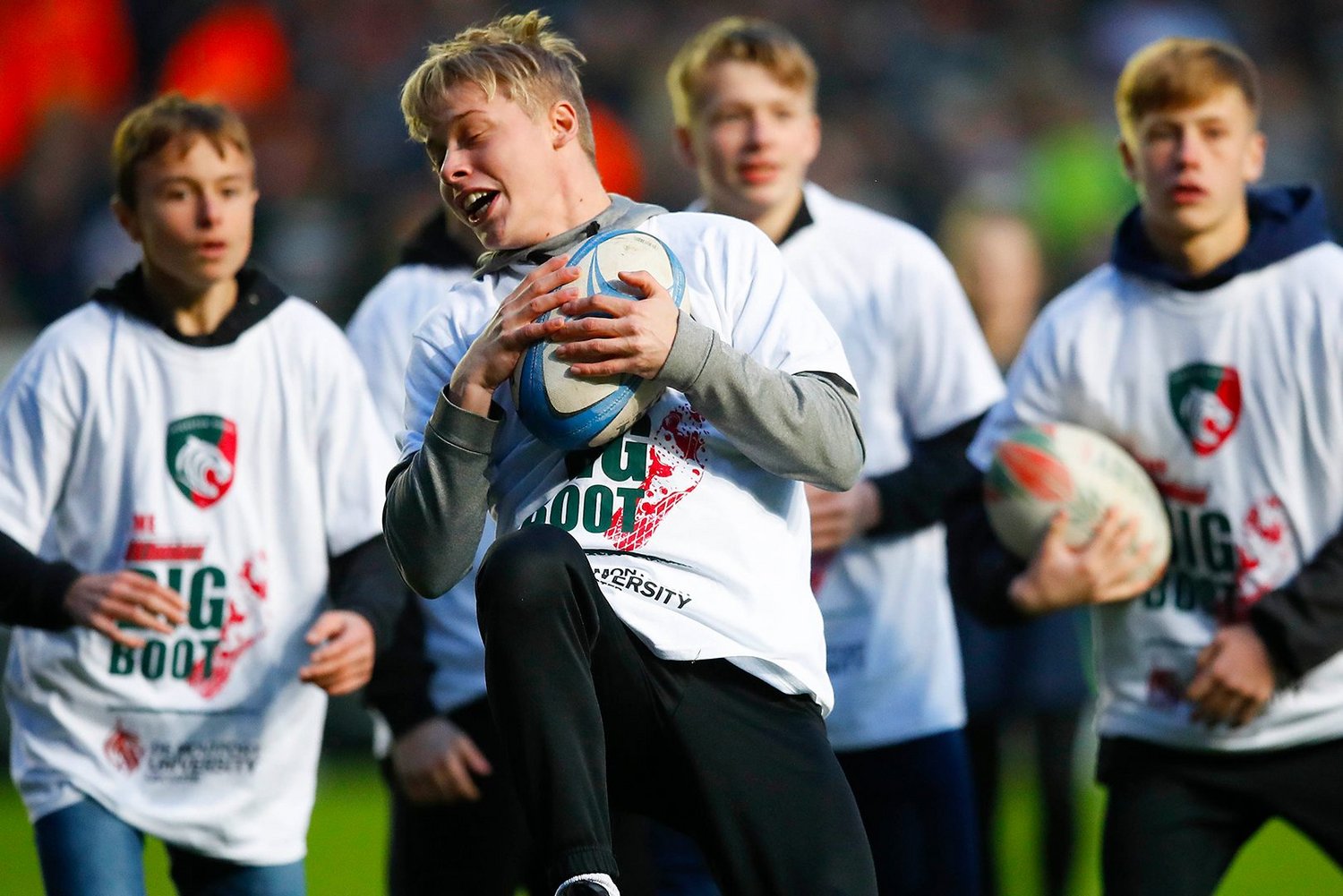 Sponsored by De Montfort University, the Big Boot is our long-running half-time competition which remains popular with participants and supporters throughout the stadium. Participants will also receive a Big Boot t-shirt!
This is the perfect package for days out with friends, family or colleagues. Or enjoy a birthday or party at one of the best rugby clubs in the world.
How to book
This is just a selection of the packages available if you book for a group of 20 or more. You can also receive group rates on tickets so sign up now and experience a great day out at one of the world's great sporting venues! Packages are limited so book early to avoid disappointment.
Contact the Group Days Team:
Call us on 0116 217 1216 or email [email protected] and a member of the Group Days Team will be in touch.