Want to organise a day out with a group of friends at Welford Road? Or enjoy a birthday or hen/stag party at one of the best rugby clubs in the world? How about bringing your club mates or work colleagues together for a great social day out? Then a group deal to a Leicester Tigers home match is perfect for you.
As well as world class rugby, we can offer group rates on tickets and special packages, see below for more information.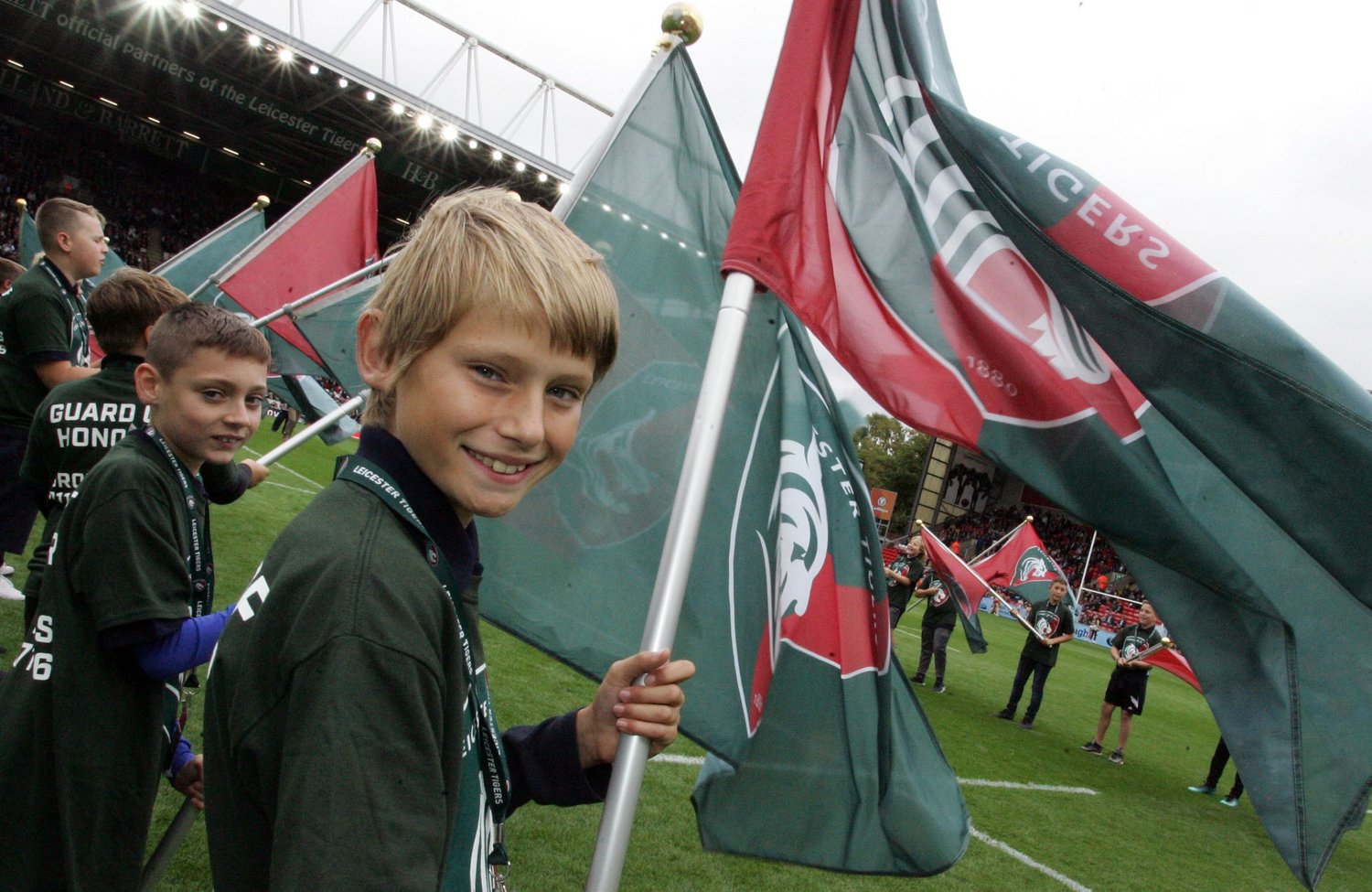 Guard of Honour
For juniors, this is a great opportunity to be right in the thick of the action and experience the intensity of walking out in front of the home crowd at Welford Road.
The guard of honour are situated on the pitch just before the players run out. They raise their flags as the players run out on to the pitch seconds before kick-off.
It's very exciting and a real experience to cherish. You will also receive a shirt for you to keep.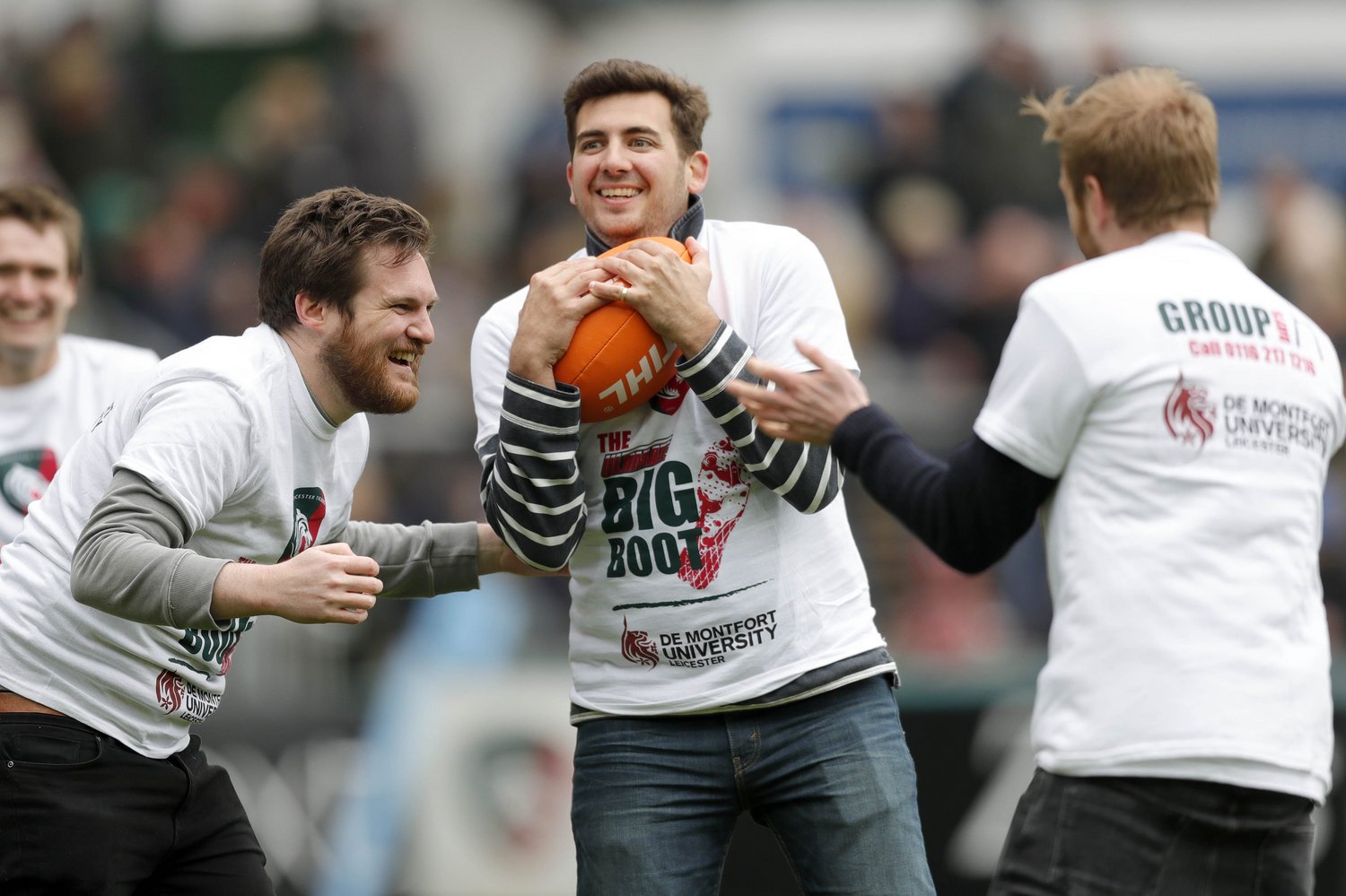 The Ultimate Big Boot
See if your group can take on the 'Ultimate Big Boot'! This group deal is perfect for days out with friends, family or colleagues. Or enjoy a birthday or hen/stag party at one of the best rugby clubs in the world.
Sponsored by De Montfort University, this great half-time competition challenges teams of 10 to take to the field to face the rapid-fire of 'The Ultimate Big Boot Machine' as it launches the balls high up into the sky! Each participant receives a Big Boot t-shirt and there is a jackpot prize of £2,000 for any team that can claim all 10 catches!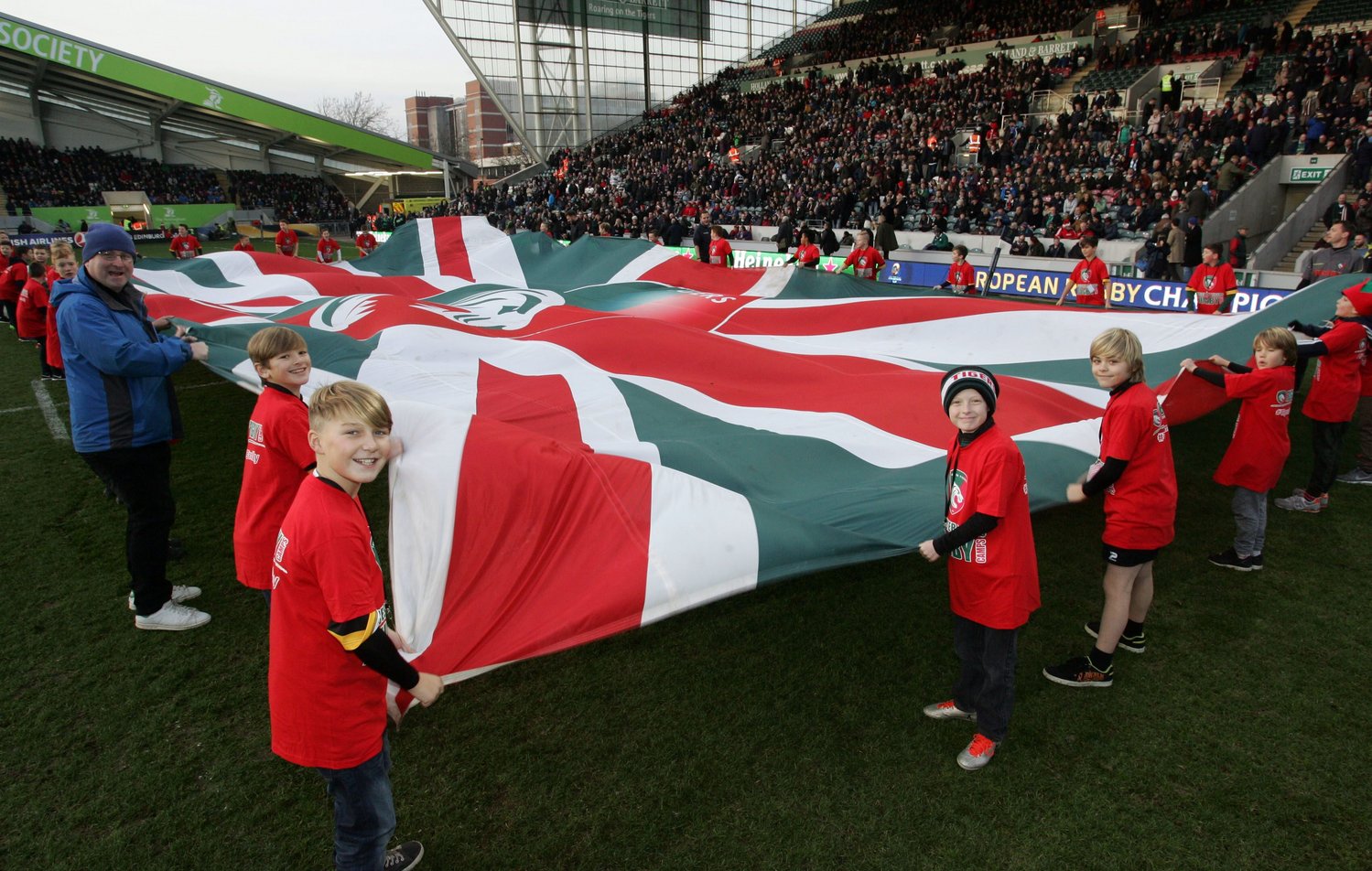 Flag Shaker
Be part of the Flag Shaker pre-match and welcome our team onto the pitch. This is an exciting part of the match to be on the pitch just before kick-off. Each player receives an 'I was a Flag Shaker' t-shirt.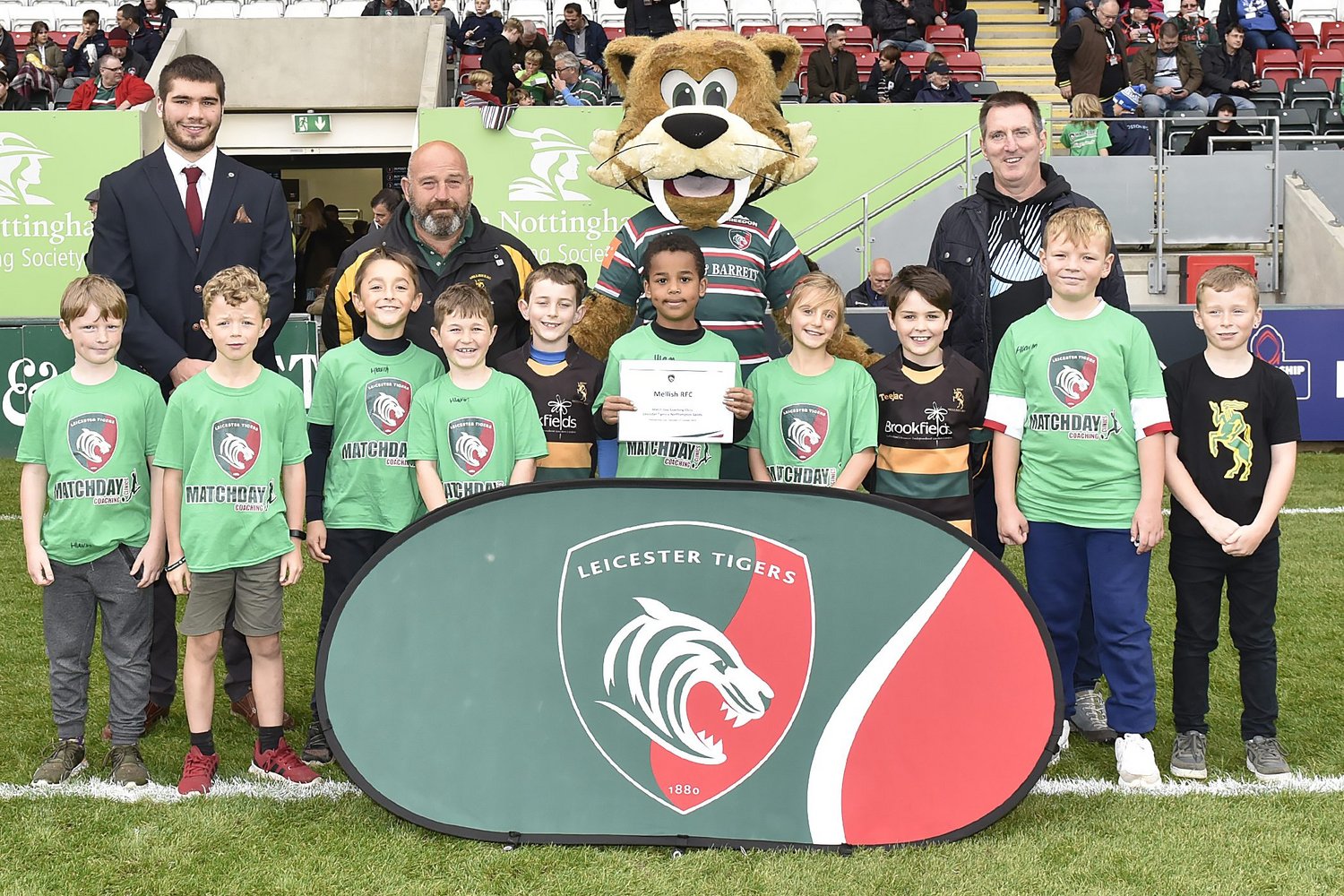 Matchday Coaching Clinics
On home matchdays, groups of players, teams and clubs of all abilities are invited to take part in a morning training session where they will get the chance to train under the guidance of Leicester Tigers community/academy coaches.
Match ticket for participating player, a group photo on the pitch with a Tigers player, Matchday Coaching Clinic t-shirt, player Q&A with an opportunity for a signature & selfie and free JTC Membership is included with the Matchday Coaching Clinic package.
Click here to read more about Matchday Coaching Clinics.
How to book
This is just a selection of the packages available if you book for a group of 20 or more. You can also receive group rates on tickets so sign up now and experience a great day out at one of the world's great sporting venues! Packages are limited so book early to avoid disappointment.
Contact the Group Days Team:
Chris Anastasi (Group Sales Team Leader) - Mobile 0797 213 7505 | Landline 0116 217 1275.
Alex Jewitt (Group Sales Executive) - Mobile 0783 462 2906 | Landline 0116 217 1277.
Jade Shakespeare (Group Days Relationship Executive) - Mobile 0759 089 0823 | Landline 0116 217 1364.
You can also call us on 0116 217 1216 or complete the enquiry form below and a member of the Group Days Team will be in touch: