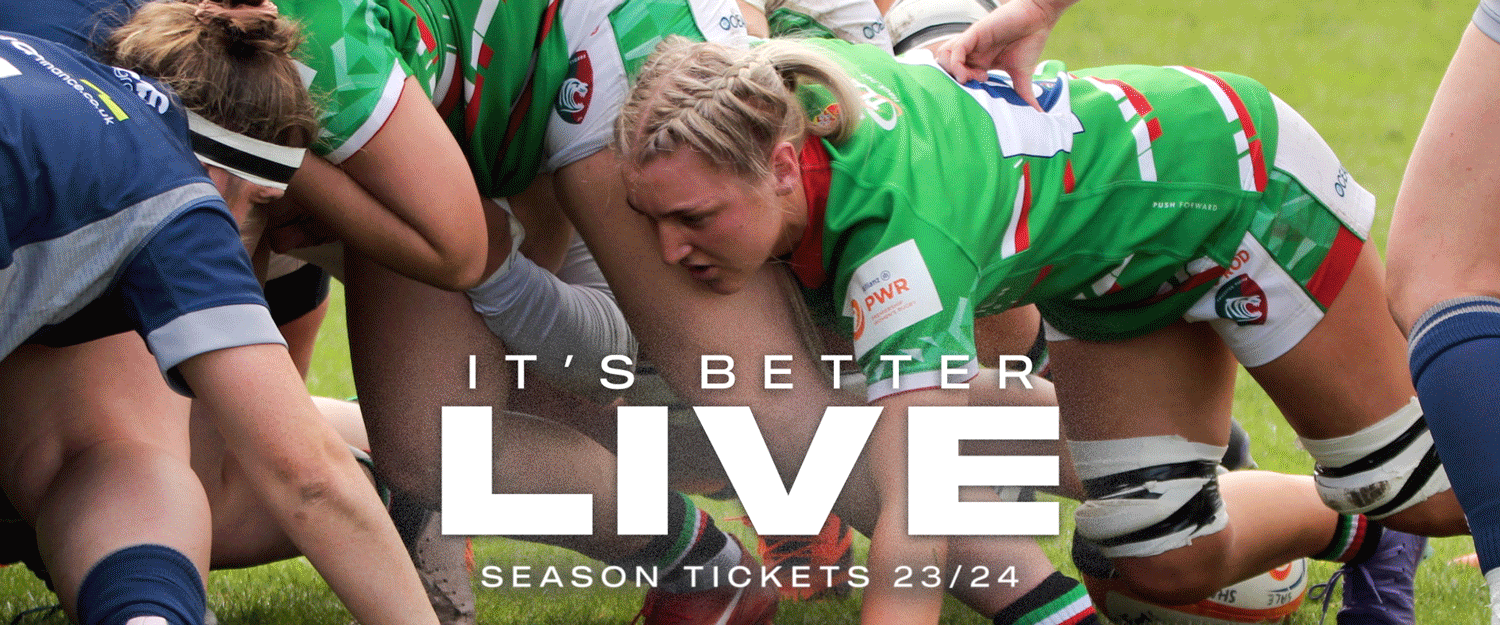 WOMEN'S SEASON TICKETS 23/24 - IT'S BETTER LIVE
Season Tickets for the Leicester Tigers Women's team are available to renew or buy for the 23/24 season!
You can enjoy every regular season Allianz PWR game at Mattioli Woods Welford Road for an incredible value.
Join over 4,500 Women's Season Tickets who have already signed up for the 23/24 season with prices from just £50 (Adults) and £20 (Under-18s).
"I can't thank everyone enough for their incredible support, your backing has meant the world to everyone attached to the club. Seeing thousands of the Tigers Family come to Mattioli Woods Welford Road to celebrate women's rugby, to support the genesis of a team we believe can compete at the highest level is brilliant."
Vicky Macqueen, Head of Women's Rugby
The beginning of the 23/24 season sees the women test themselves against the very best competition in the league's newly formatted Allianz Premiership Women's Rugby. They will be taking on new challenges facing Grand Slam-winning players and World Cup finalists as they compete for the first time in the 23/24 Premiership campaign.
Further proving themselves as the best fans in rugby, the Tigers Family have shown up in numbers to support the Women's side with a record number of womens season ticket holders and a healthy travelling supporter. This is a side brimming with pride for their sport and excited to share that passion with the supporters, to entertain and engage the fans with everything they do on the field.
The 23/24 Season Ticket will help Leicester Tigers compete in the top tier of domestic rugby, with all money from Women's Season Tickets to be invested into the women's game.
With a hugely entertaining brand of rugby, exciting atmosphere, plenty of family-fun entertainment each matchday and the opportunity to see Tigers face international stars such as Meg Jones and Amy Cokayne, each week - secure your Season Ticket today.
PRICING
Women's Season Tickets are just £50 (Adults) and £20 (Under-18s) with fee-free and interest-free Direct Debit available as a payment option for all Season Tickets. For more information, call the Ticket Office on 0116 319 8888 (option 2).
STADIUM MAP
Women's fixtures at Mattioli Woods Welford Road will be general admission, with only the lower tier of the Tradeview Markets (North) Stand open.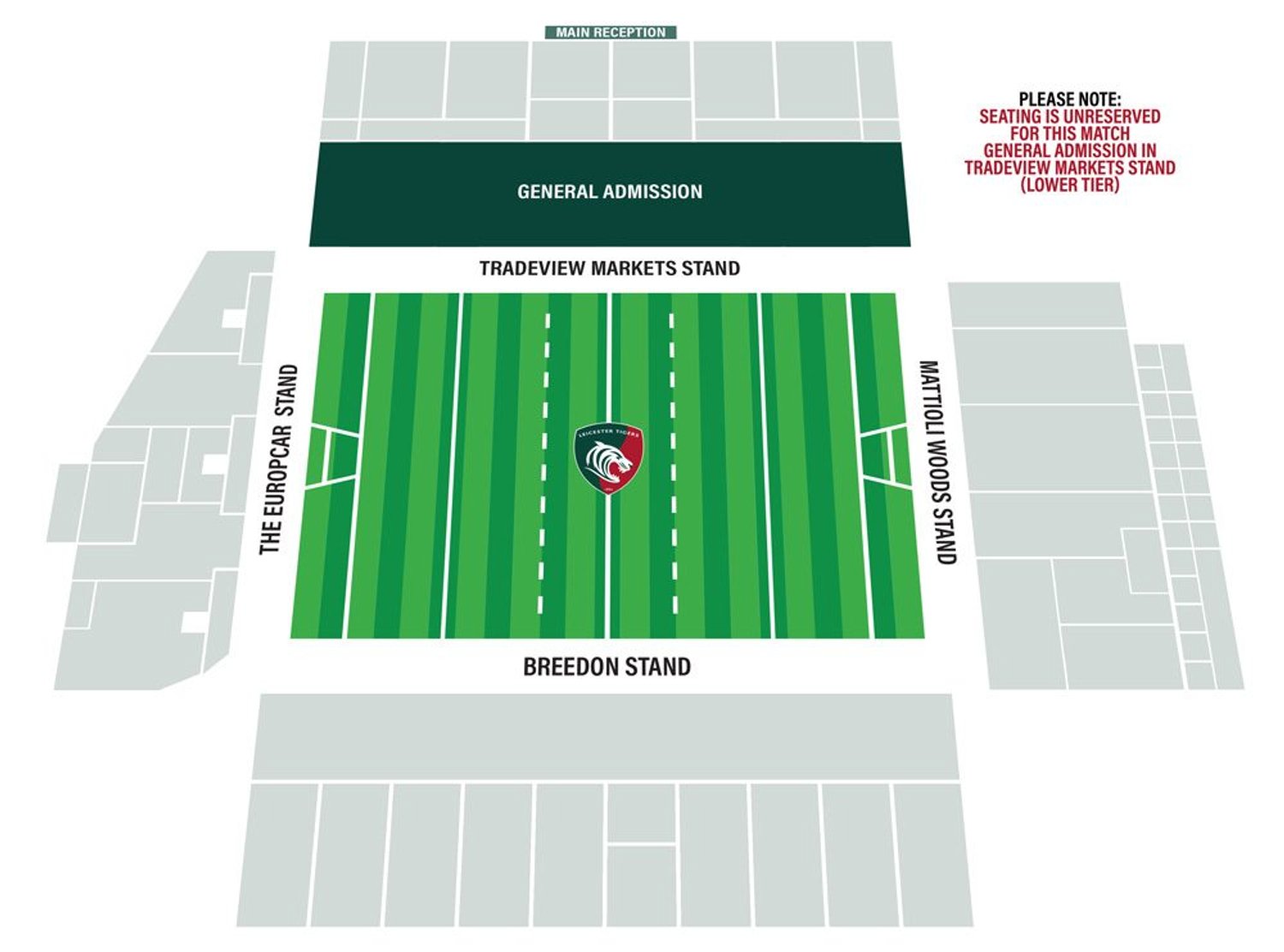 WOMEN'S SEASON TICKET BENEFITS
Alongside entry to all regular season Allianz PWR fixtures at Mattioli Woods Welford Road for the best available price, there are a host of exclusive benefits included with the 2023/24 Season Ticket:
10% off Tigers kit and merchandise in the Club Shop.
Priority on additional women's team fixtures
Free entry to men's and women's games in Double Header
Exclusive digital newsletters each month from Chairman Peter Tom, CEO Andrea Pinchen, Men's Head Coach Dan McKellar and the Women's Head Coach.
Additional FREE ticket to two allocated home women's games.
Collect 1 ROARwards point per £1 value of your Season Ticket.
Free Under-18s upgrades for weekday evening fixtures.
Share your ticket for free when you can't make a game.