Price freeze for 2017/18
We exist because of our fans, and so as a thank you, we've decided to freeze season ticket prices for the 2017/18 season.
As well as freezing prices across the board, we've tried to make rugby more accessible to young people and have increased our YAFTS (Young adults and full-time students) age boundaries from 18-21 to 18-24, so their student days last just that little bit longer!
The final pricing change we've made this season is to our 'family' price. Instead of the rigid, two adults and two juniors that were required in previous seasons, you can now purchase a flexible family and friend package which can be mixed and matched between OAP's, Adults, YAFTS and Juniors. An affordable opportunity for the whole family to enjoy the fun.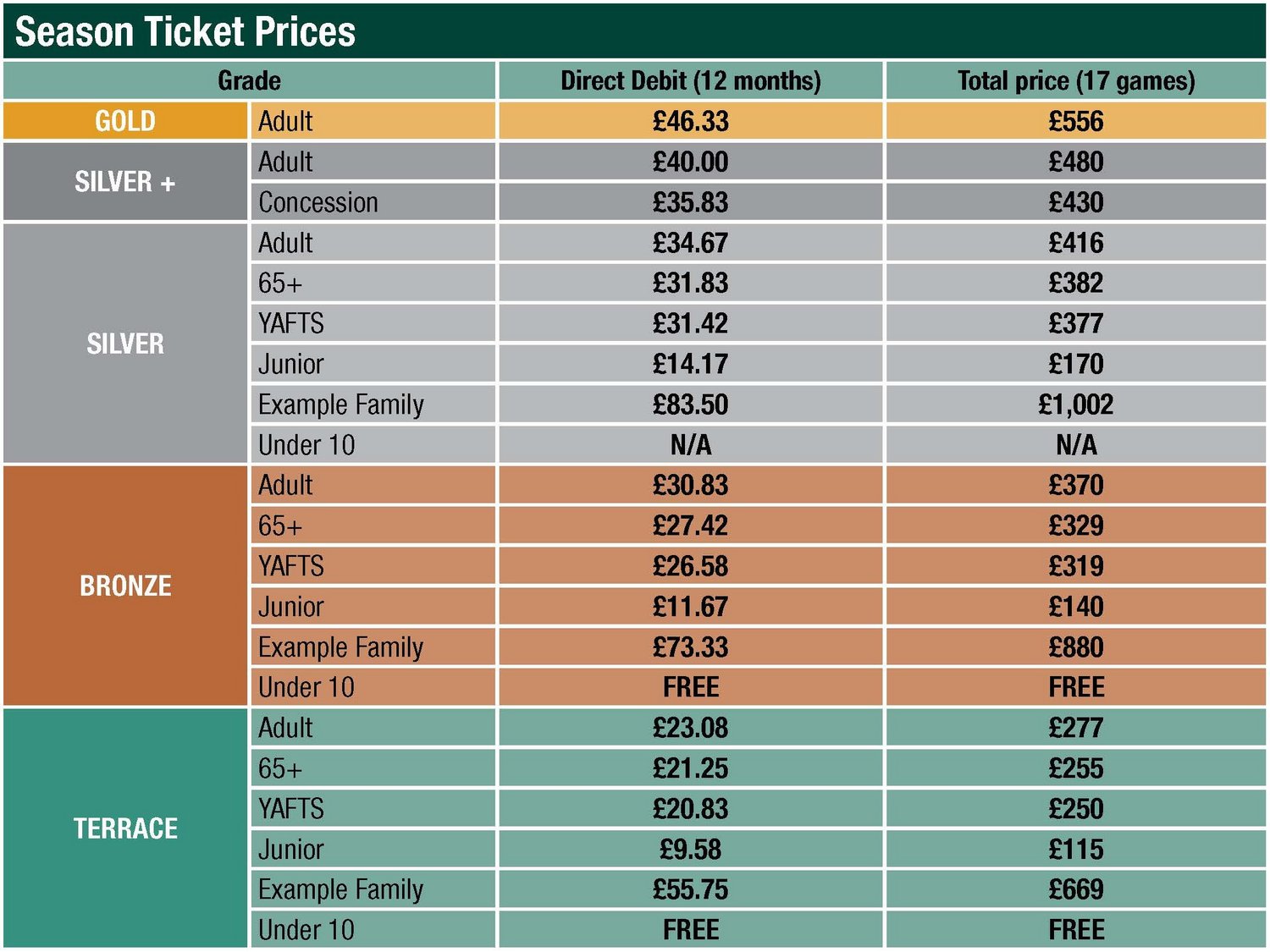 Adult: supporters aged 25-64, not in full-time education.
65 Plus: supporters aged 65 and over.
YAFTS (Young adults and full-time students): supporters aged 18-24 and full-time students.
Juniors: supporters aged between 10 and 17.
Under 10: full season ticket and must be booked with a full paying adult season ticket holder. Subject to availability and only available in certain areas. Under 4's will not require a seat.
Wheelchair Users: a number of wheelchair positions are available, please contact the ticket office on 0116 319 8888 (option 2).