A Season Ticket at Leicester Tigers offers you more than eighty minutes of rugby!
Our aim for 2018/19 season is to retain our loyal season ticket holders, by increasing our 'Love & Loyalty' approach and to introduce our ever popular #Tigersfamily to more fans.
Our promise to our Season Ticket Holders….
Owning a Leicester Tigers Season Ticket is THE BEST VALUE ticket at Welford Road. No individual will be able to get a better price than a season ticket holder per match.
It's not just the price, there are lots more reasons to own a Leicester Tigers Season Ticket.
Prices Frozen and Loyalty rewarded
For next Season 2018/19 we have made a few changes regarding seat categorisation and pricing. The majority of seats have had their prices frozen at 2017/18 rates, as long as you renew before February 28, 2018 – (if you already pay by Direct Debit, you don't have to do anything, your payments will just continue.)
We have increased the Silver Plus areas throughout the ground but have decreased the prices and introduced U25 & U18 pricing into the silver plus areas.
We have also improved the U25 and U18 prices across the board – these changes are part of our commitment to the #Tigersfamily.
Stadium Plan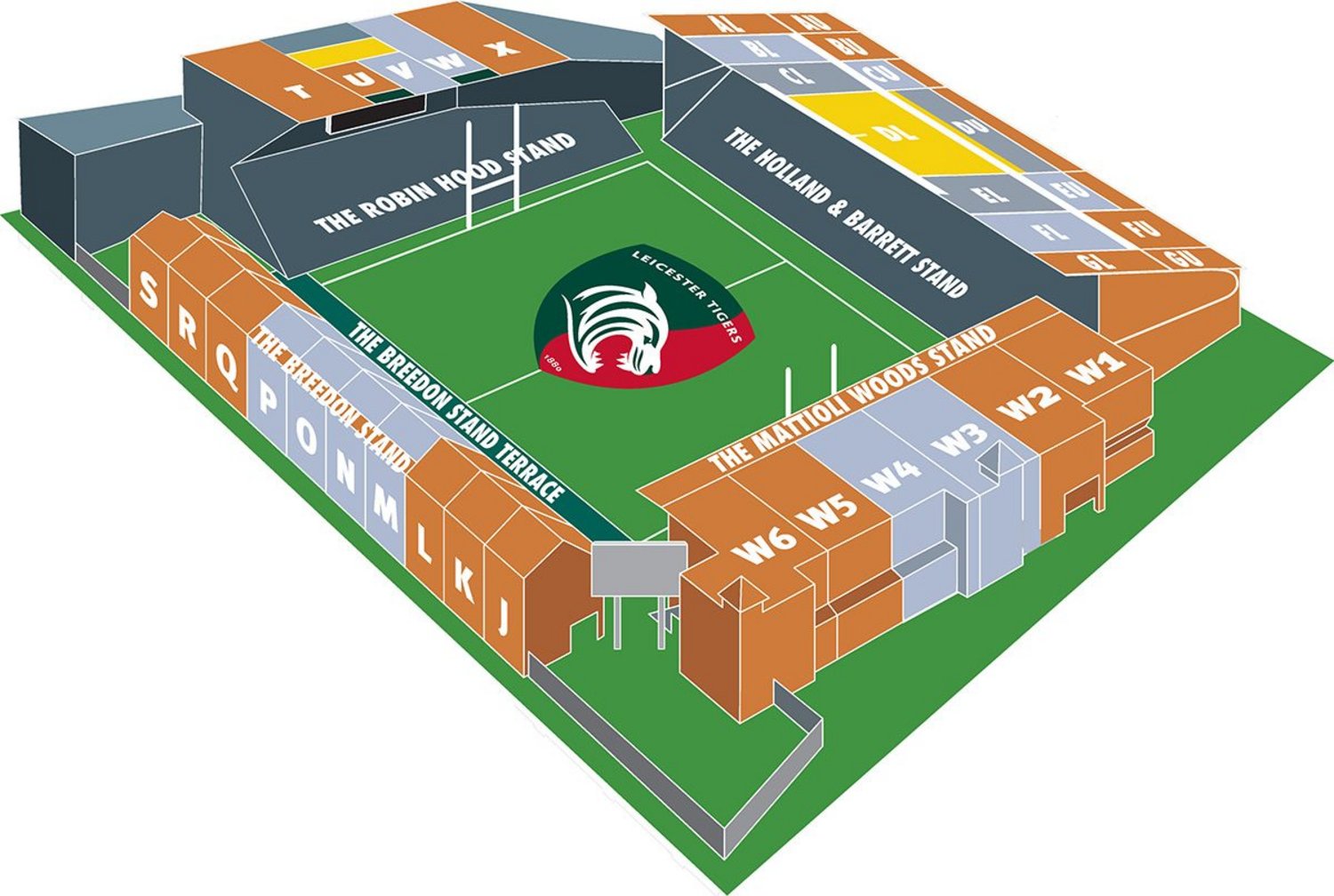 2018/19 Season Ticket Prices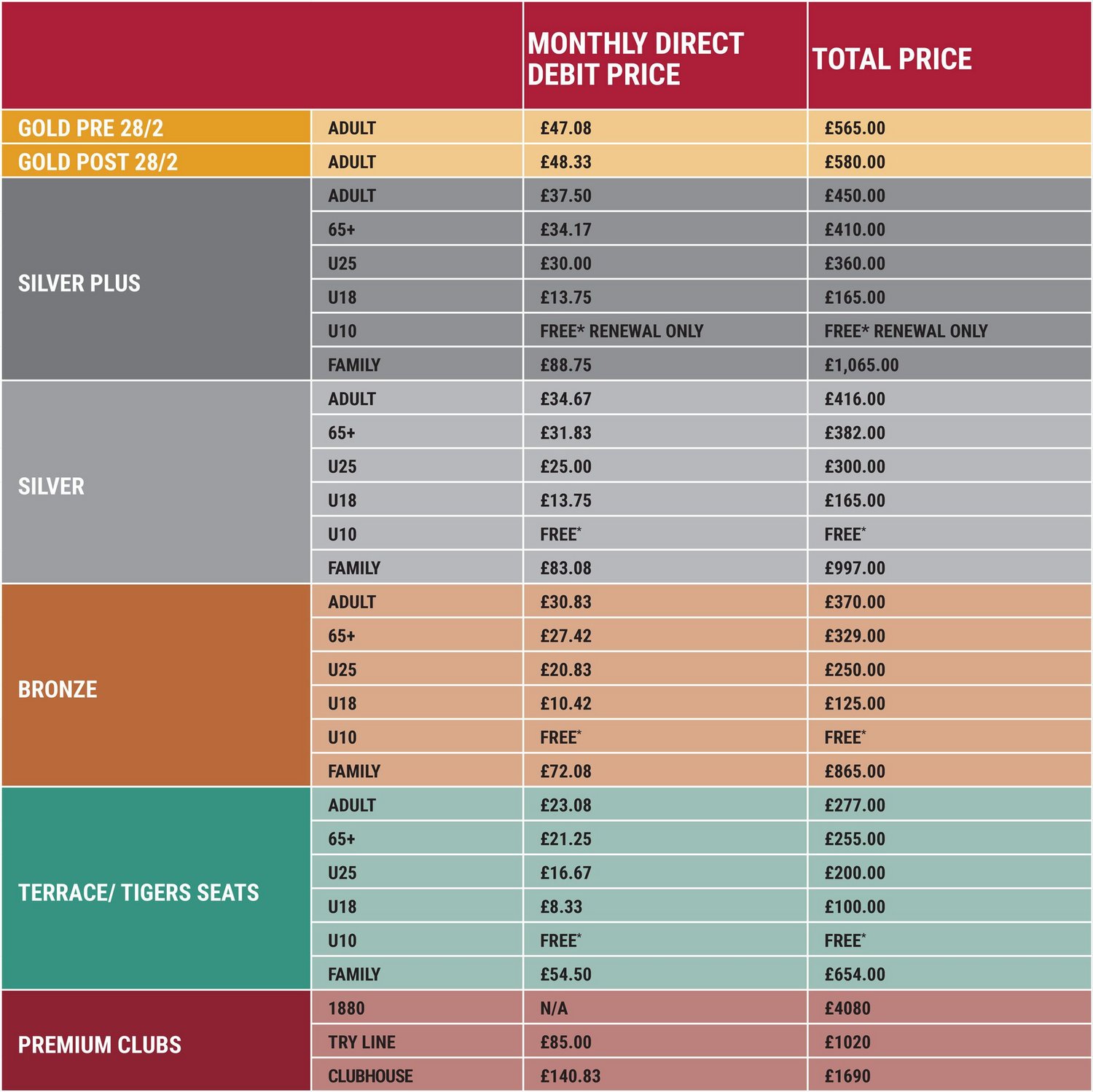 Adult: supporters aged 25-64, not in full-time education.
65 Plus: supporters aged 65 and over.
Under 25's supporters aged 18-24. (Plus anyone in full time education valid Student ID required)
Under 18's: supporters aged between 10 and 17.
Under 10's: Free season ticket and must be booked with a full paying adult season ticket holder. Subject to availability and only available in certain areas. Under 4's will not require a seat, if able to sit on parent's knee.
Family: Two adults and two under 18's (one U18 is FREE).
Wheelchair Users: a number of wheelchair places are available, please call us on 0116 319 8888 (option 2).