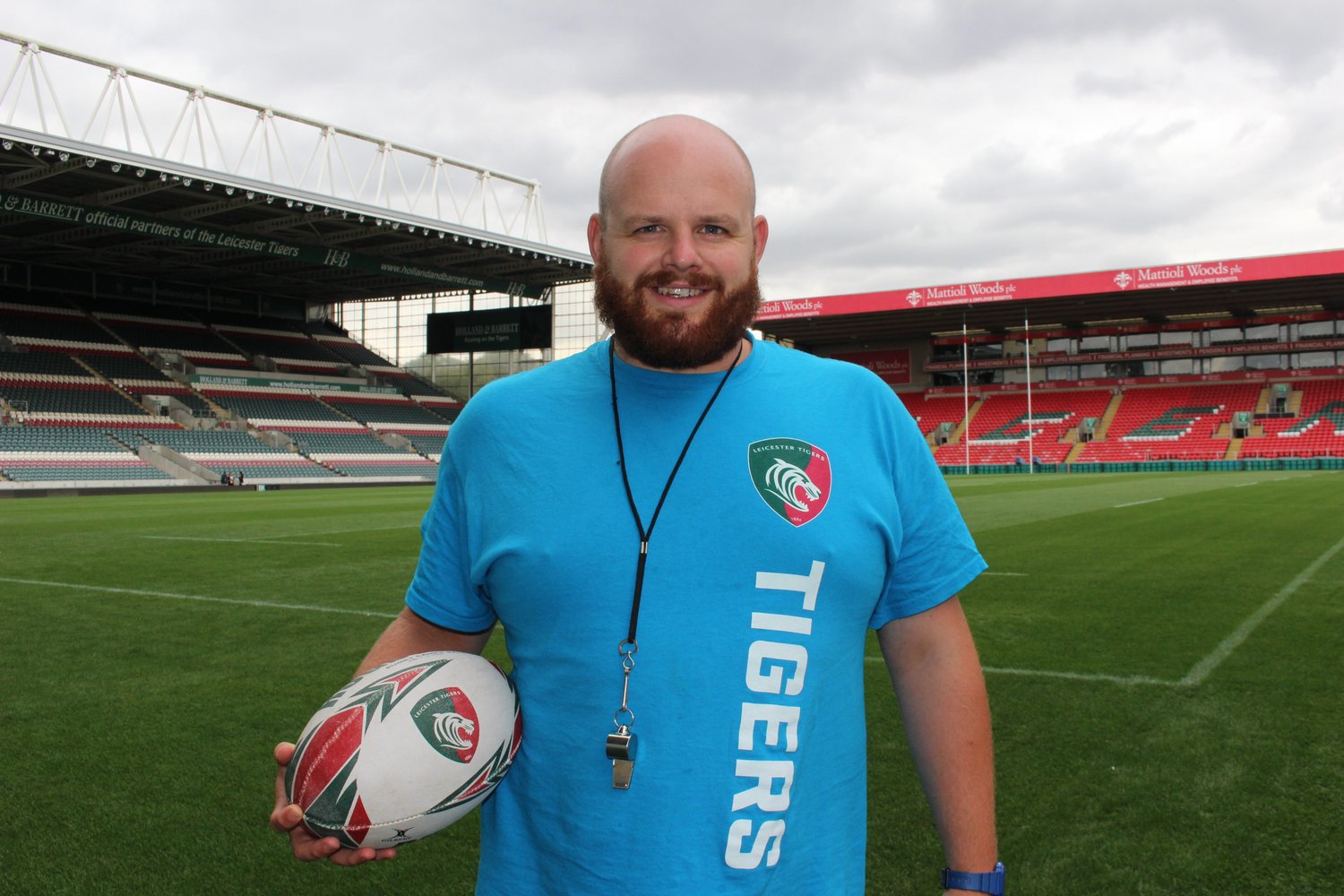 Leicester Tigers and Brooksby Melton College continue to work in an ongoing partnership delivering further education and higher education options for young people.
The club's senior rugby development officer Steven Baker share's how post-16 students can get involved in applications for next year's courses as well as the work experience opportunities at the club.
Firstly, how have Brooksby Melton College been affected by Covid-19 since the outbreak, and the new term?
As you can imagine, at the moment it's similar to any other educational institution in the country, as we react to the ever-changing threat of the pandemic.
However, we have engaged with more than 90 students in person with live sessions maintaining the delivery of our program.
We have also continued to deliver a successful online delivery program where we have completed video analysis, physical challenges, coursework delivery and special guest speakers.
What's a normal day of college like work?
As it currently stands, all lessons are being delivered remotely delivering three days a week split into our rugby groups and then coming together in a socially-distant setting for the strength and conditioning sessions.
Also, our strength and conditioning sessions are still online delivery – we just invite all 90 students to the same call as opposed to our rugby calls where they are split into three groups.
Give us a bit of background about Tigers long-standing relationship with BMC?
We started our partnership at BMC during the 2014/15 season by providing sport students with rugby enrichment in line with their academic timetable – starting with six players.
The 2018/19 season saw us develop a unique HE/Degree experience supporting students with their career prospects by providing work experience/industry experience and qualifications alongside their studies.
Our Academic and Sporting Excellence ACE programme (formally ASSE) is a selected group of 60, 16 – 18 year old players, looking to study Sport, Sport Science or Agriculture and alongside a full-time elite rugby training programme.
Students who are looking to study other courses can still access rugby with at least 2 hours of coaching available in their timetables as well as selection for fixtures.
When do I need to apply by for next year's uptake?
Applications are open now and we advise students to send in their applications as soon as possible to be added to our rugby students mailing list to receive regular updates from myself. You'll also be able to complete your academic interview and ask about transport/accommodation queries in good time before start of term.
All students will receive an offer on one of our rugby program's, ACE (selected), Development (full timetable if on Sport, Sport Science or Ag) or Enrichment (2 hours + fixture selection on whichever course you study).
To apply, click here to find your relevant course at the link below and please include 'you are interested in the Tigers rugby pathway.