A group from Combe Down Rugby Club scored an away win at Welford Road on Sunday as they scored a head-to-head victory in The Ultimate Big Boot at half-time.
Young players and their coaches from Bath club Combe Down took part in The Ultimate Big Boot, sponsored by De Montfort University, in front of a 22,582-strong crowd, testing their catching skills as balls were fired high into the Welford Road sky as part of the half-time entertainment.

They made four successful catches to beat their rivals Warley RFC from the West Midlands on the day and take second spot in the early-season leaderboard behind Market Harborough RFC.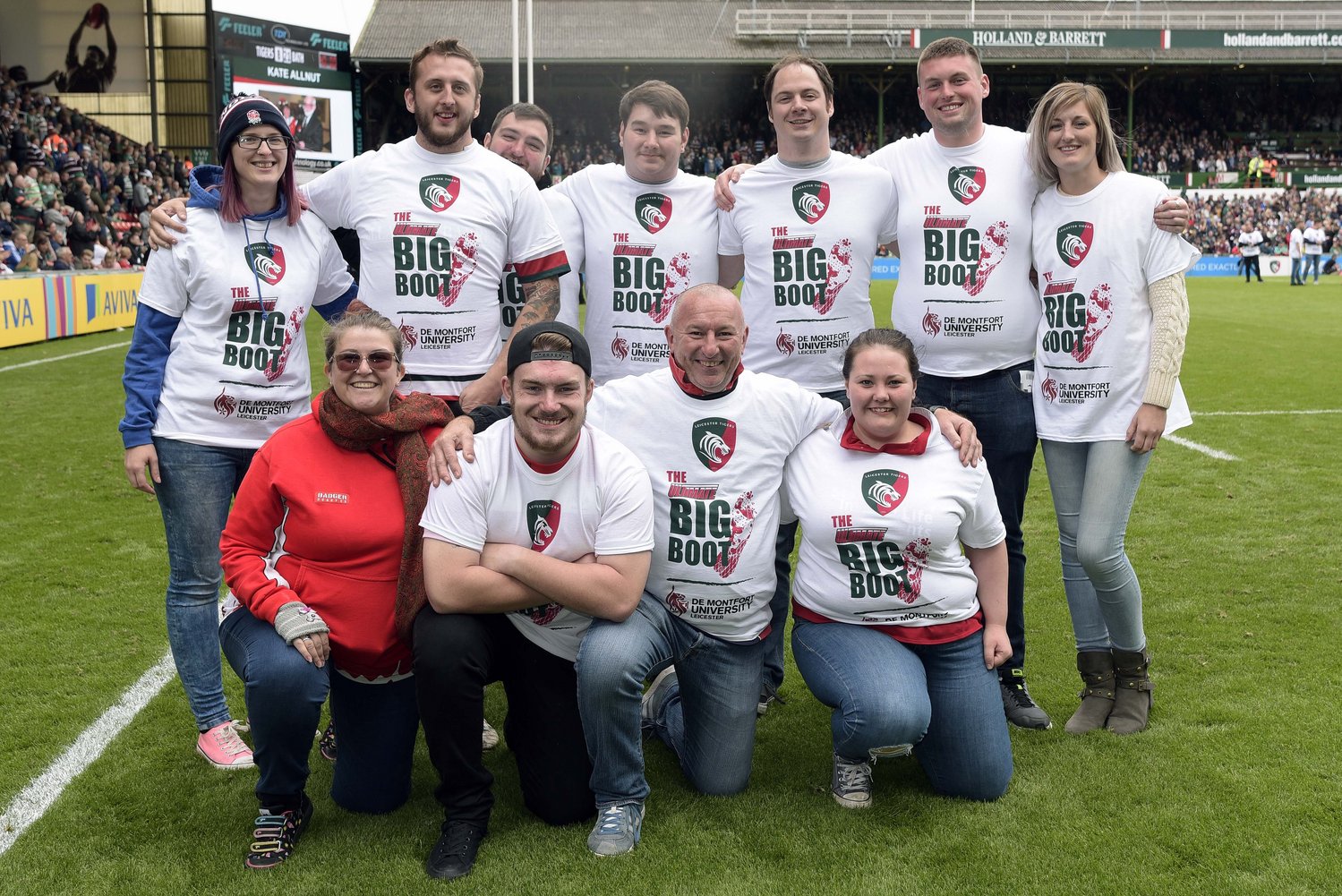 Sam Dyte was among the Combe Down catchers and said: "It was great fun. I play scrum-half so the pressure was on me but I spotted the ball and just kept my eye on it, luckily I pulled it off."

Thomas Gingell took part with Warley and said: "We took part in the Big Boot last year and I missed the ball, fell over and face-planted the floor, so this could only go better."

There is an Ultimate Big Boot jackpot prize for any team that can claim a full set of 10 catches.

The Ultimate Big Boot is available to Tigers group bookings. Participants must be aged 14 or over. All participants receive a Big Boot T-shirt as a souvenir. For more information, phone the Tigers Group Days team on 0116 2171 216.