A-level exams are reckoned to be some of the most stressful for any young student to complete.
In many cases, years of hard work and study come down to just one or two short exams.
Now imagine completing those crucial tests almost 7,000 miles from home, during your first ever World Cup. That's exactly what young Leicester Tigers fly-half Sam Costelow had to contend with this summer.
For Costelow, it was all just another part of a whirlwind journey that has seen him move from Pencoed in the south of Wales to Leicestershire to play in the green, white and red and study at Oakham School.
In that time – having scooped back-to-back Under-18 Academy League titles in Leicester colours – he has also represented his country at two age-grade levels, most recently taking on the U20s Six Nations before the U20s World Championship in Argentina.
"It was tough," Costelow admits, when asked about his multi-tasking summer. "I completed exams in PE and Business before I went out, and then had to complete two Geography exams out there.
"I knew it had to be done [like that], so it was just about getting it done. Unfortunately there weren't any questions about Argentina, otherwise I would have nailed them!"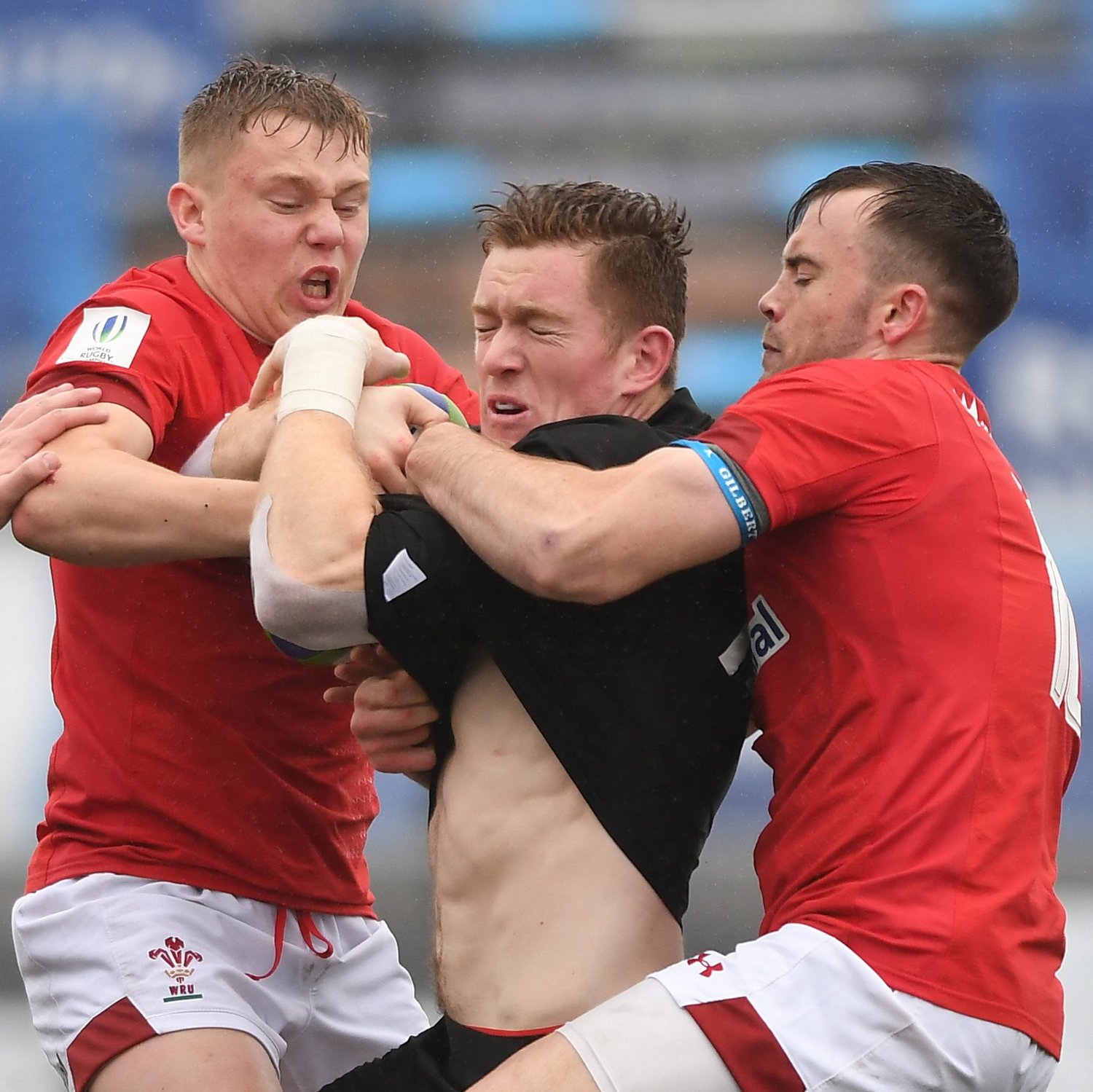 'Out there' in Argentina is even more complicated than a modest Costelow would have you believe.
With Wales' team base in Rosario, the 18-year-old had to travel almost 200 miles to the capital, Buenos Aires, to complete his exams.
That meant he missed a spot on the bench for Wales' first pool match against the hosts – though again, it was just another hurdle in Costelow's stride.
"I wasn't included in that one, but managed to come off the bench against France in the second game, and got 20 minutes against them," he continues.
Having played at both fly-half and inside centre in the Tigers Academy's title-winning campaigns, Costelow is more than used to shifting around the pitch, and Wales' third round would be another lesson in flexibility.
"I started at 12 against Fiji, but then the scrum-half got injured and I ended up at nine," he explains.
"I'd never really played at scrum-half before, so it was pretty weird – I was shouting 'no nine, no nine' as I was so used to being at 12, and then realised … I am the nine!
"It was an experience, but turned out all right in the end. Not too bad at all."
Wales ended up 44-28 victors in a frantic match.
"I want to keep my head down and work hard, and if I do that hopefully the rewards will come."

Sam Costelow
With just a five-day turnaround before the semi-final play-off against New Zealand's 'Baby Blacks', Costelow rotated to the bench once more.
But his World Cup would end in the 49th minute of the game after a crunching collision fractured the Welshman's jaw.
"I knew something wasn't right while I was still on the field, as my teeth felt a bit too far back in my mouth," he recalls.
"I was taken to the medical hut on the side of the pitch for some stitches in my chin, and then it was into the back of an ambulance to the hospital.
"Within about two hours, I was straight in for the op, and I was treated really well. I stayed out there for another four days, watched the last game [against England], and came back with the rest of the Welsh boys.
"It's tough, but it's rugby. It's a tough game, isn't it? I would say 'take it on the chin' … but I literally have.
"Overall, Argentina was a pretty unique experience."
Following a month-long break – and a surprisingly fast recovery from injury – Costelow joined Tigers' pre-season preparations in late July, following his promotion from Academy to development squad over the summer.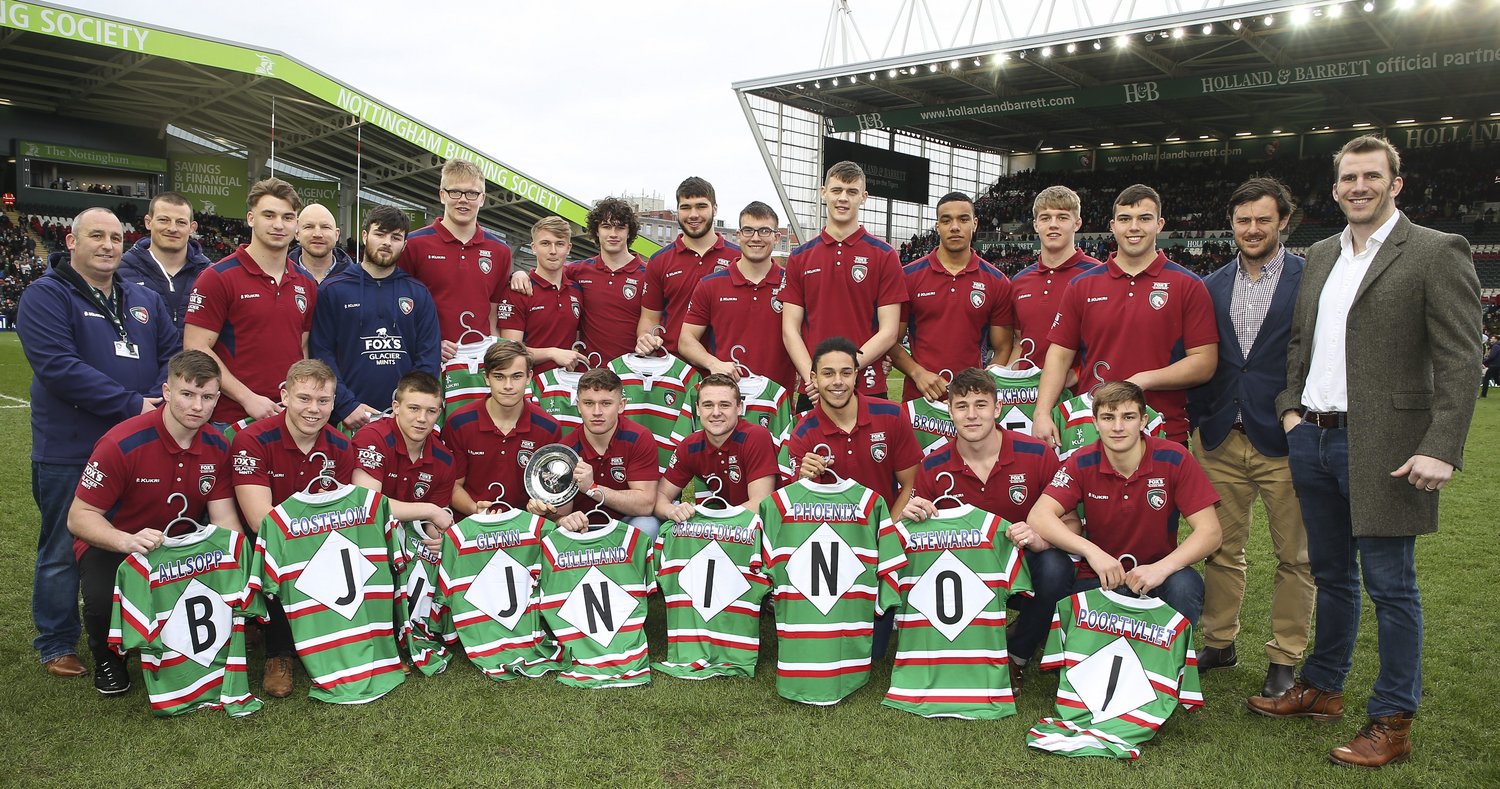 And what about his first week of training with the 'big boys'? The young Tiger linked up with the rest of the squad at the Gibraltar Army Base in Aldershot, along with fellow U20s internationals Tommy Reffell and Joe Heyes.
"My first week back, we were into the Army camp, which was a bit of a baptism of fire," he says.
"Saying that, the coaches built me back into it so that I didn't just get chucked into the deep end, so it's all good.
"It's definitely good to now be back at Oval Park, and nice to be in familiar surroundings again.
"Coming back from the World Cup it's certainly a bit different than out there [in Argentina], but it's nice to be back. It's been pretty challenging so far, but really good."
Despite the challenges, Costelow feels the step up is already benefiting his game.
He explains: "Training with the seniors is a real challenge, because obviously everyone is that step or two ahead of you in their rugby.
"You constantly have to perform better, and at a higher level, so while you might make the odd mistake, most of the time you are hopefully performing close to your best because you know you have to be.
"I want to keep my head down and work hard, and if I do that hopefully the rewards will come."
All the while, he's still patiently waiting on the results of those pesky A-levels…