"The legends' legend" David Matthews will be among the first names inducted into the Leicester Tigers Hall of Fame.
Matthews made a club record 502 first-team appearances for Tigers from 1955 as an 18-year-old from Oakham School, but that was just part of his contribution over a 65-year association.
The stats do not tell the full story but are still worth repeating. His appearance mark was amassed over 19 seasons up to 1974 and included 119 tries. In 1960/61, his tally of 14 tries was more than any other forward had achieved for nearly 50 years, and then he added 21 in 1968/69. A year earlier, he also became a goal-kicker and ended the season as the club's top points-scorer. He was also captain for three years from 1965, leading the team to 30 wins in his first season and 33 in his second.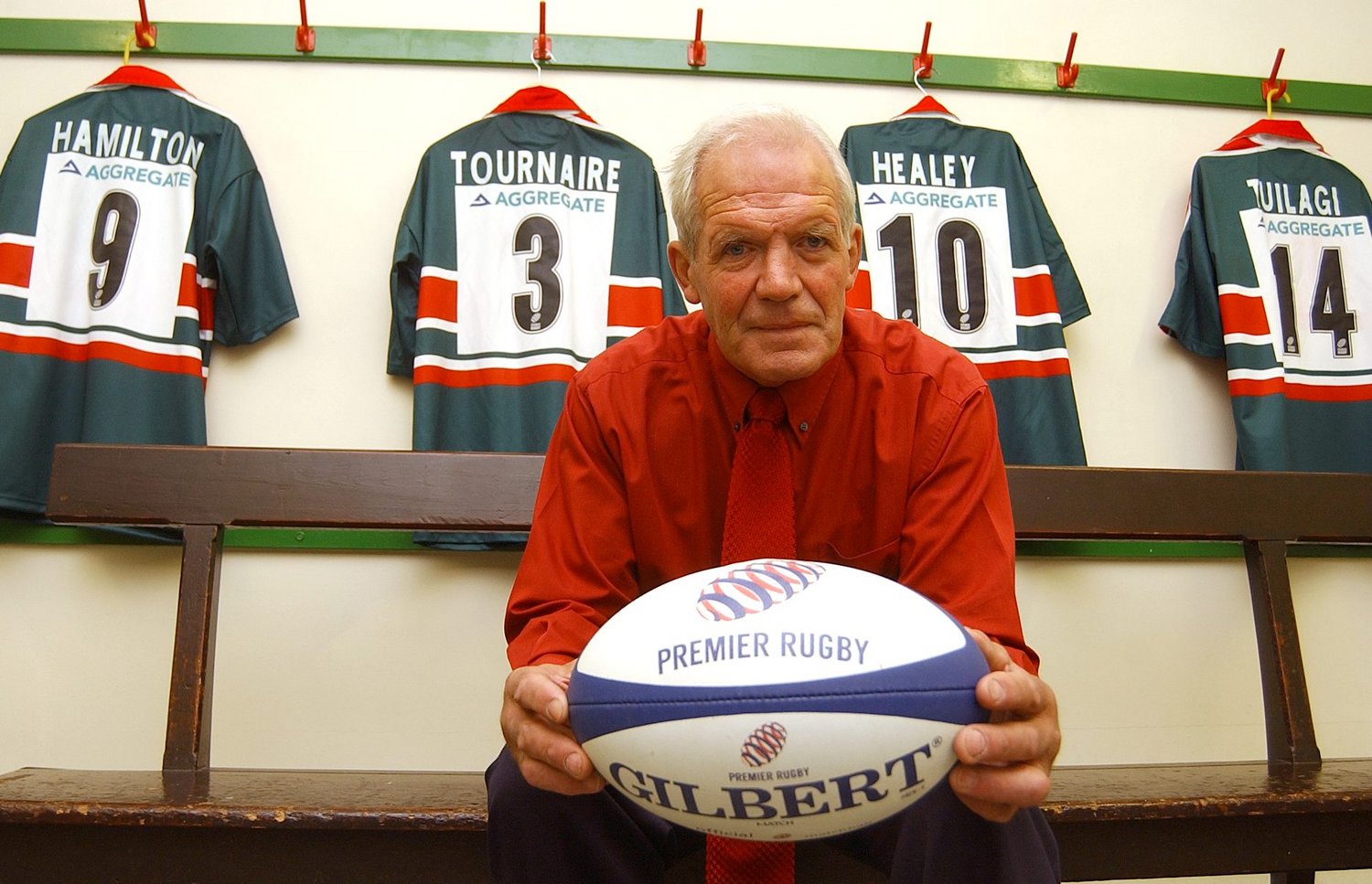 Matthews was a key figure off the field too, first in the development of the revolutionary role of coach and in bringing former team-mate Chalkie White – another inaugural Hall of Fame member – into that position which would provide the platform for success on the national stage.
But rather than celebrating his own achievements, Matthews always believed the club came first and described playing for Tigers even once as "a privilege".
"This is one of the greatest clubs in the world and we are among the lucky ones who have been able to play here," said Matthews who died in June 2019 at the age of 82.
He spent 10 years as a director and his term as president fittingly coincided with the club's back-to-back European Cup triumphs, though his influence always went way beyond job titles.
Martin Johnson, who had an unequalled record as player and captain of club and country, described Matthews as "Mr Leicester Tigers" while club chairman Peter Tom, in presenting Life Membership in 2005, said: "David gave his all as a player and coach, and epitomises all that is so special about the Tigers."