Leicester Tigers Group Bookings are back, allowing supporters make the most out of a big day out with friends, family, colleagues and team-mates.
There is a range of Group Booking options on matchdays at Mattioli Woods Welford Road.
At every home game, Tigers welcome groups from schools and colleges, universities and workplaces, rugby clubs and other organisations, as well as parties of friends enjoying a day out.
Guard of Honour
Our Guard of Honour allows groups to fly the flag before kick-off in front of a roar from the crowd, welcoming the players of both teams down the tunnel and on to the pitch. No one in the stadium gets as close to the game and the big-name players.
Flag Shakers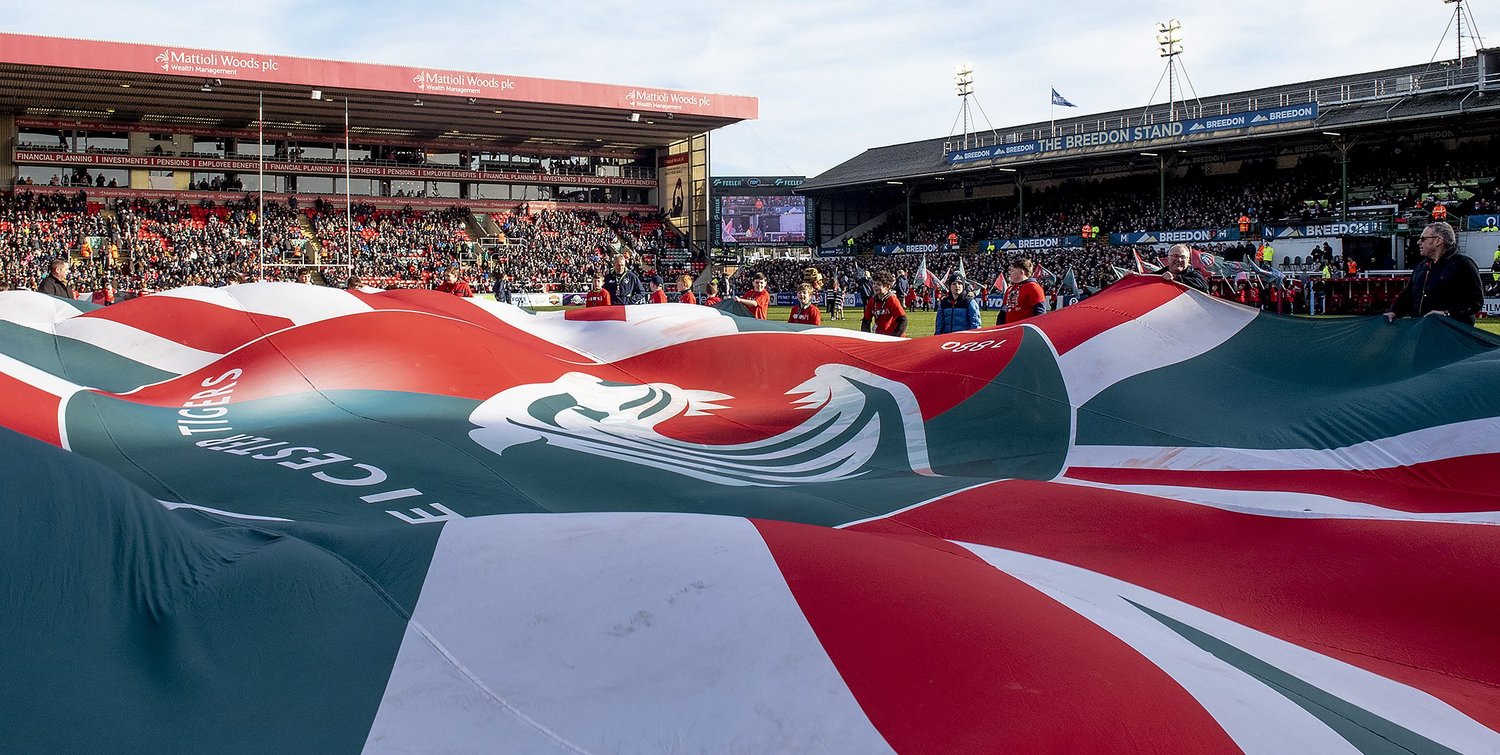 Groups from clubs and schools help to provide a colourful countdown to kick-off by parading the giant Leicester Tigers flags on the Mattioli Woods Welford Road pitch in the moments building up to kick-off.
Warm-up Experience
As the latest addition to the matchday schedule, Warm-Up Experience groups are given a stadium tour before watching the team's final preparations from the edge of the pitch.
Ultimate Big Boot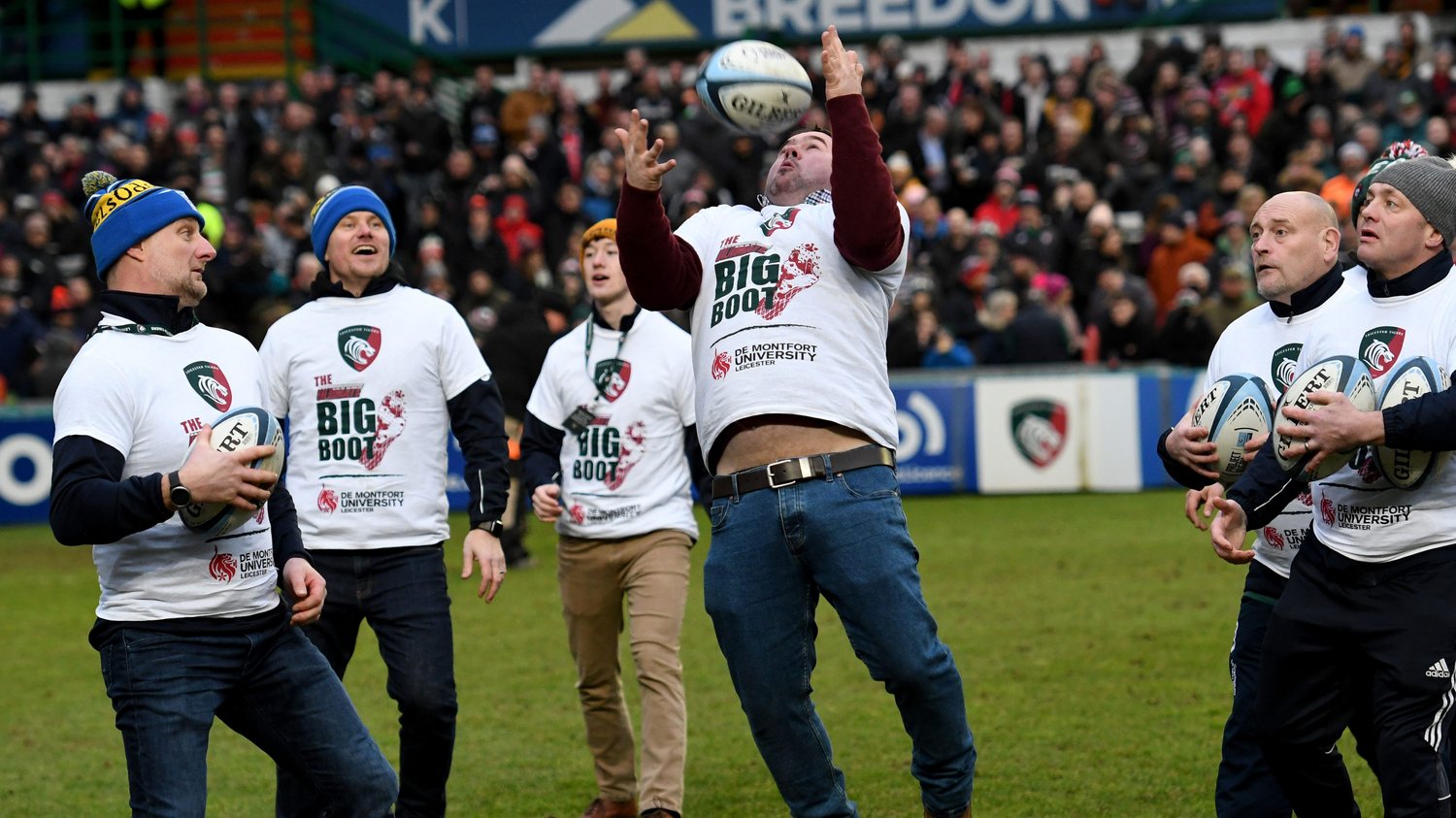 The Ultimate Big Boot is sponsored by De Montfort University and provides half-time entertainment on the pitch as teams test their skills and their nerve in front a big home crowd, being challenged to make as many catches as possible when the balls are fired from the Big Boot. There is a head-to-head prize too.
Matchday Coaching Clinics
Tigers Matchday Coaching Clinics provide an opportunity for young players from Under-7s through to Under-16s to develop individual and team skills with Tigers coaches and then join us for a home game to see professional players put those lessons into practice in a big game at Mattioli Woods Welford Road.
Groups also have a chance to hear from a member of the Tigers squad in a question-and-answer session and have a team photo taken on the pitch.
Celebrate good times
Matchday is a perfect time to celebrate a birthday, anniversary, stag/hen party or any other special occasion with friends and family as part of a group booking. At every match we are joined by groups in party mood and you can follow them by making a group booking with the Tigers ticket office.
How to book
For all group bookings, as a team sharing matchday with friends or colleagues, or as part of a celebration, contact our Group Days team by phoning the ticket office on 0116 319 8888 (option 2) or email [email protected].