Earlier this year saw the launch of a new Healthy Schools initiative for primary school pupils delivered by Tigers and club partner Global Payments educating youngsters on eating the right foods.
This week marks Childhood Obesity week and who better to offer an insight into the diets of Tigers stars than the head chef at Tigers Oval Park training ground, Jackie Bexon.
Jackie has worked at Tigers for more than 17 years after previously working as a restaurant manager. She orders, prepares and cooks all the meals at Oval Park that keep the team going throughout the season.
When I first started here, I worked solely with the academy two nights-a-week cooking one meal for them all. Spaghetti bolognese or sausage casserole with some vegetables and that was it. The times have definitely changed."

Jackie Bexon, head chef at Oval Park training ground
She said: "At that time, there was just me working here in a tiny kitchen. The focus was mainly around carbohydrates so lots of pasta, potatoes and bread, whereas now this has shifted towards protein and fresh ingredients."
Jackie's colleague Kate Gillard works in the kitchen as well as Jackie's daughter Molly, who works full-time as maternity cover, and Jackie's son Alfie, who helps out in the summer holidays.
She adds: "We work closely with the strength and conditioning team to order in fresh ingredients to help create a mixed diet for the lads. The key is to balance what they eat and to mix-up recipes with something different every day.
"I try to do a fish dish once-a-week, dark meats such as lamb and beef once a week as well as chicken dishes.
"Whenever I go on holiday I pick up new recipes and take photos of the meals to remember what is in them as well as reading through magazines to research new recipes and ideas."
Global Payments Healthy Schools has visited 14 primary schools across Leicestershire this school year taking over lessons for one week teaching youngsters about the benefits of healthy eating and living.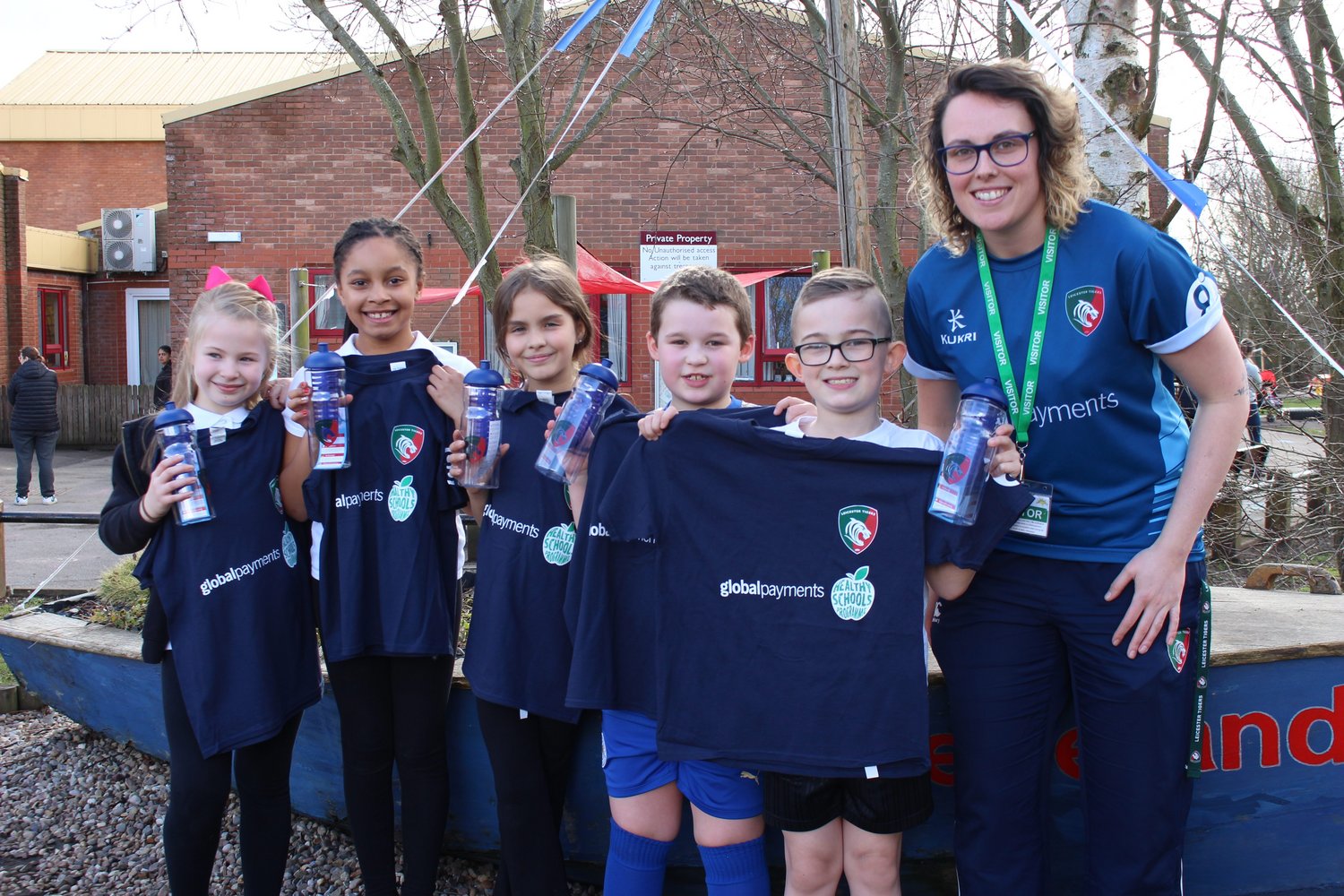 Jackie's top tips for getting kids interested in healthy food and cook are:
Involve kids in meal planning and menus for the week – "See what they want to eat and try making recipes from scratch."
Making cooking creative and interactive – "Kids will feel more involved and may want to eat what they have made themselves. Or why not make funny faces or pictures with your food."
Take kids shopping with you – "This way they will learn about nutrition labels, what is in certain foods as well as get inspired by new foods."
"For us, pre-season involves more carbohydrates to keep up energy levels, so try something different, like having basmati rice rather than normal rice or sweet potatoes instead of normal potatoes. It's all about balance."
Find out more about Global Payments Healthy Schools programme, get in touch with [email protected] or call 0797 061 9444.