Welford Road welcomed international friends to a Gateway To China event as part of this year's Leicester Business Festival.
At a day which explored the opportunities China offers for businesses, guests heard from Helen Donnellan, the inward investment director at Leicester City Council, as well as deputy city mayor Councillor Piara Singh Clair and the Chinese Minister Councillor for Economy and Trade, Mr Jin Xu.
Leicester Tigers chief executive Simon Cohen also took to the stage to share the close links the club has built with China since rugby's move to the professional stage.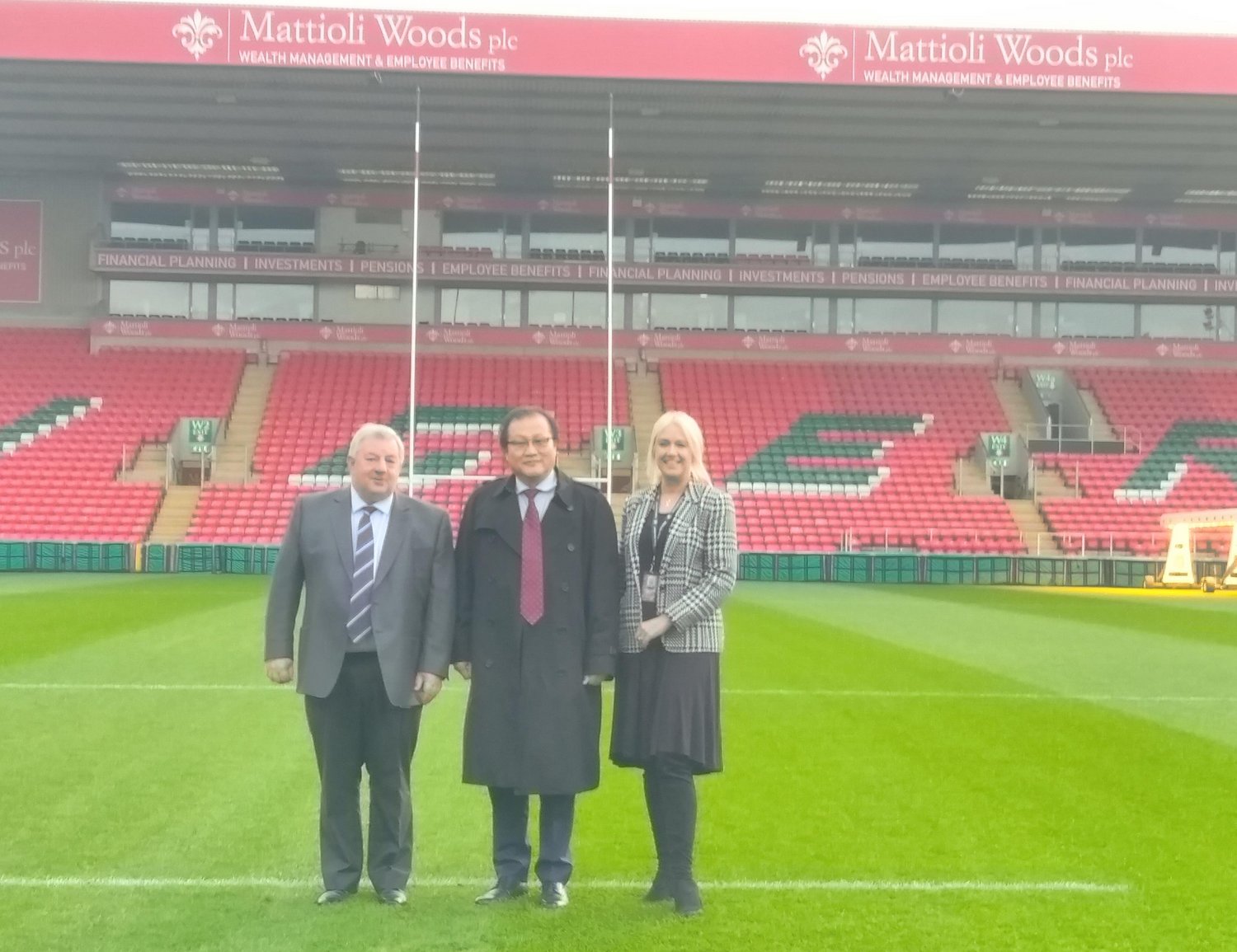 Speaking in the 1880 suite in the Holland & Barrett Stand, he explained: "Sport is unique. It's one of the key drivers that drives the buzz around city. It's a significant reason why people know Leicester, why people come to Leicester and why people do business in Leicester.
"Not many cities have its own racecourse, county cricket team, basketball arena, football stadium, and then there's Tigers – an iconic rugby brand.
"You don't usually associate China with rugby but there has always been strong links. We ourselves noticed the sport's growth in the early 2000's, spotting the potential to grow our brand and develop talent at a time when sport was growing on an international stage.
"We learnt of the popularity in China and through our board's contacts with China putting in place a project to drive the game forward. Players such as Martin Johnson and Rory Underwood led coaching projects across schools, local clubs and even the national sides.
"Since then, rugby has grown into an Olympic sport and in 2011, rugby clubs were introduced in each of the country's provinces. The country aims to drive forward a project to train one million rugby players over the next 10 years, so China is very much a country keen to invest in the hunt for sporting success."
If you are interested in finding out more about conference and events at Welford Road, please phone the team on 0116 2171 280 or email [email protected]
Gateway to China at Leicester Tigers