A rugby club thrives on the strength of its support and the commitment of it backroom team, and Leicester Tigers is no different.
During Saturday's Kegs & Eggs event at Welford Road, where Tigers fans watched the epic British & Irish Lions series finale against the All Blacks, we met Angela Murphy and Chris Mason who were part of the Tigers catering team back when the game was still an amateur game.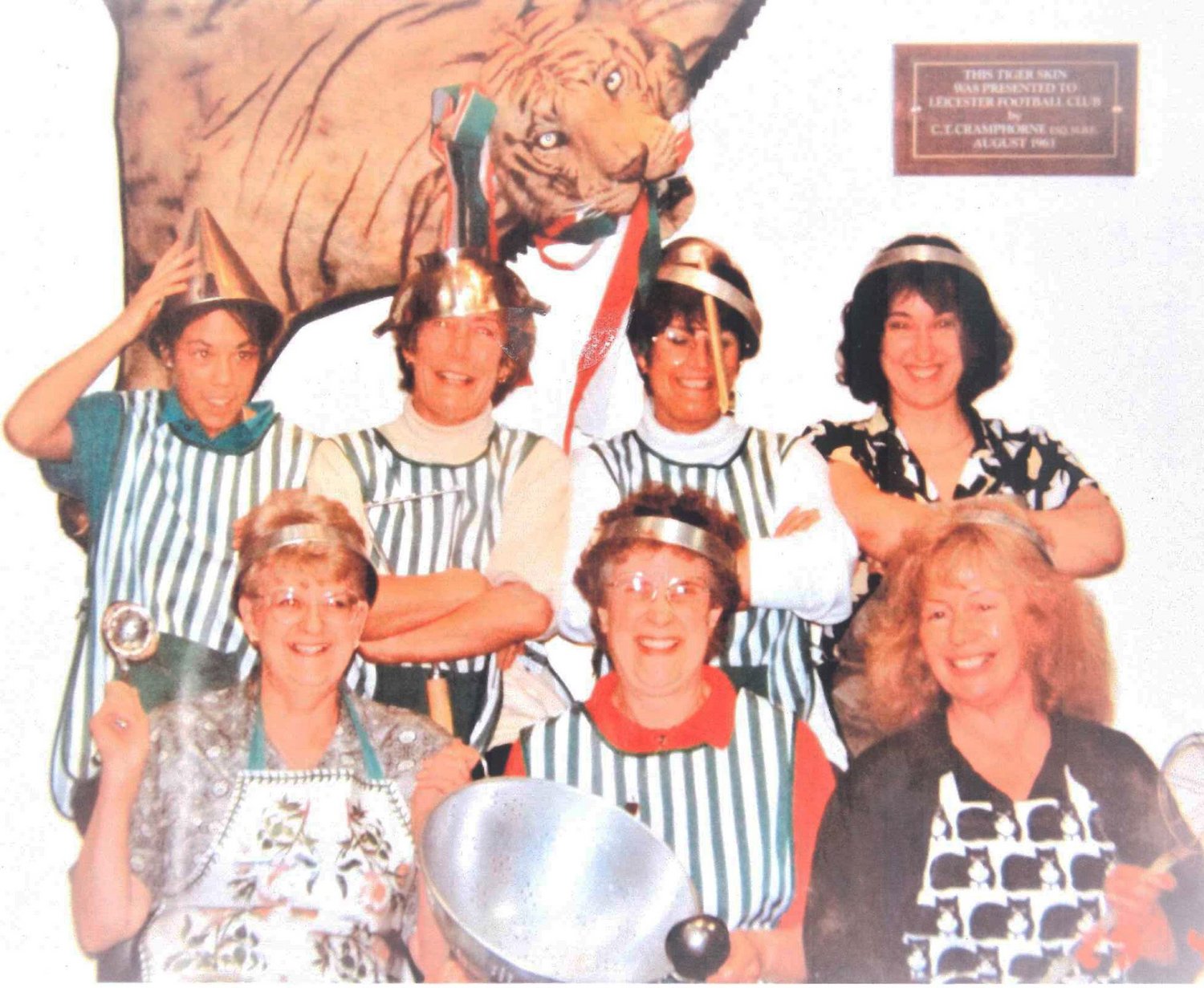 "The photo here was taken back in 1993, before Tigers the Pilkington Cup Final against Harlequins," Angela says. "We were part of the catering team and used to provide the meals on matchday for the team.
"We also began catering at Oval Park when the team started training there on Tuesdays and Thursdays, and provided refreshments for the visiting journalists in the press box."
Jenny adds: "Back then at Welford Road, there was just a mound where the Mattioli Woods Stand is now and obviously the South Stand – or Crumbie stand as it is known – was still there. It's incredible that it has remained virtually untouched.
"It's great to see the old faces in the photo and there were many more volunteers behind the scenes. We had some great times working together."
If you have an interesting story or photograph from your support of Tigers, or just want to tell us about why you love coming to Welford Road to cheer on the team, you can get in touch via:
Facebook - Send us your story by messaging the page or writing a message on our timeline using #MeetTheFamily. Don't forget to include your photo.
Twitter - Send us a tweet @LeicesterTigers using #MeetTheFamily, include your image and your 140-character story.
Email - Send your story and photo to [email protected]
Check out some more of our fans' stories by visiting www.leicestertigers.com/meetthefamily and you can view our #MeetTheFamily gallery on our Facebook Page by clicking here.