England Rugby and Premiership Rugby have joined forces to launch Project Rugby, a grassroots project designed to increase participation in under-represented communities.

Project Rugby will specifically engage Black, Asian and Minority Ethnic people, those from low socio-economic backgrounds and disabled people, aged 14-24 with rugby union.

The project aims to reach more than 12,000 participants by next summer by providing accessible opportunities to play rugby in 200 community locations across England, transitioning new players and volunteers into local grassroots rugby clubs.
Its innovative approach will use rugby's core values to increase levels of resilience and confidence among participants, as well as helping people to feel more connected to their local community.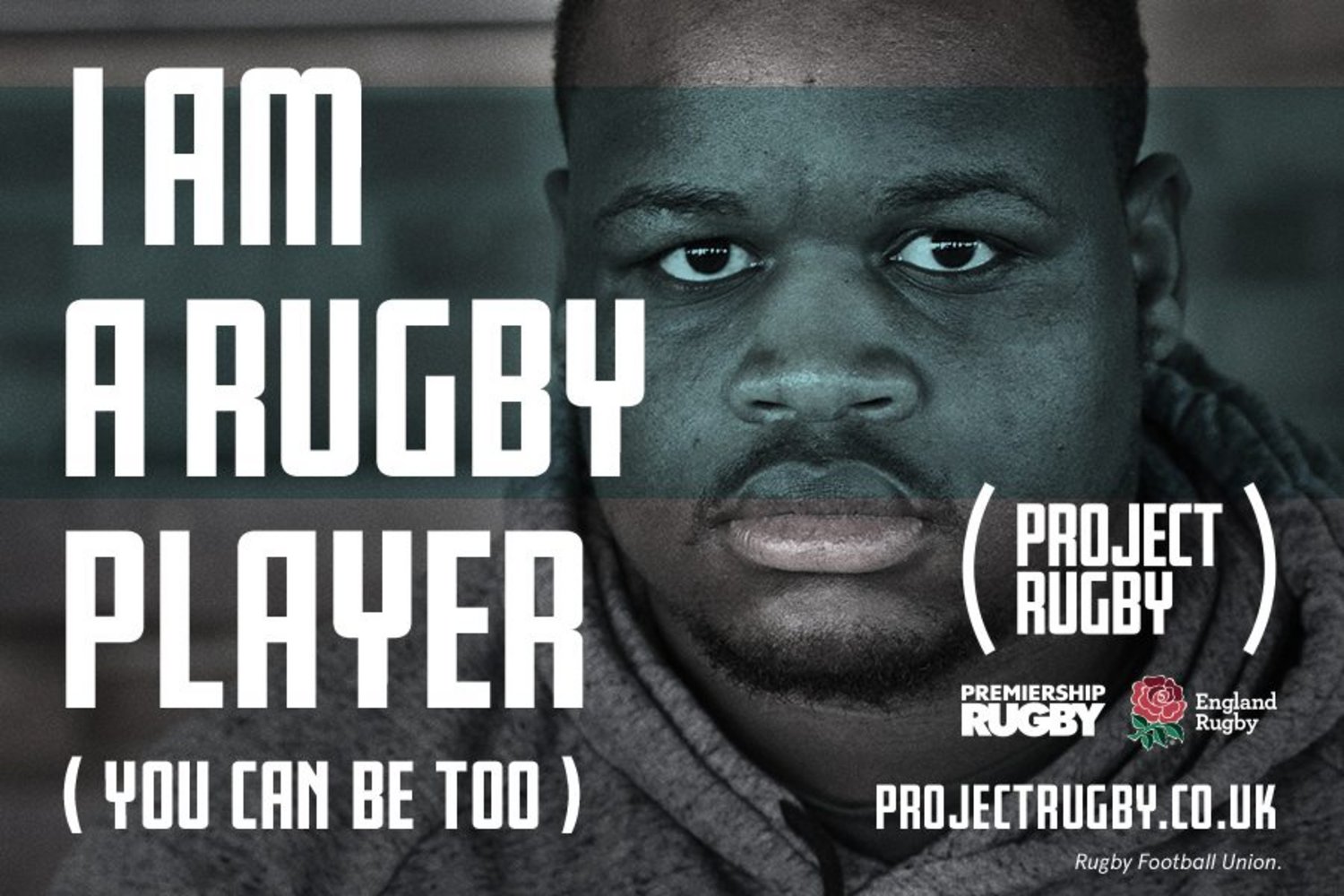 Funded by a major investment, Project Rugby will use the knowledge of both organisations in growing participation in new communities and increasing diversity in the game.

Wayne Morris, ‎community and corporate social responsibility director at Premiership Rugby, said: "We're delighted to announce the launch of Project Rugby, a landmark partnership between Premiership Rugby and the England Rugby which combines the assets of the professional clubs and the governing body to help the game reach out to new communities.

"This ground-breaking new initiative, which builds on our previous programming, will see young people from disadvantaged communities, Black, Asian and Ethnic Minority groups and Disabled people across England given the opportunity to participate in regular rugby activity.

"We will be putting rugby on the agenda for the first time for many participants. Rugby is built on core values, Project Rugby will not only increase the number of people playing the game but will also harness these values, providing participants with essential life skills."

Steve Grainger, rugby development director at England Rugby, added: "The Project Rugby partnership with Premiership Rugby is incredibly significant for rugby union in England as we aim to demonstrate that it can be a sport for everyone.

"Having all 14 Premiership Rugby partner clubs actively engaging with these communities gives us a fantastic reach across the country and we're looking forward to seeing new people participating in the game. Rugby has a unique ability to increase self-confidence and wellbeing as well as bringing people together and we want as many people as possible to benefit from the sport."

For more information or to find out about a Project Rugby session near you, visit www.projectrugby.co.uk