Despite admitting to being in a 'good spot', Leicester Tigers back-rower Tommy Reffell says his side must keep their noses to the grindstone – starting with a Derby Day clash this afternoon.
Fresh from a starring role in Tigers' win at Bath, the 20-year-old retains his place in the starting XV for the final pool round of the Premiership Rugby Cup.
And, despite sitting just a point from the summit of Pool 3 – with a chance of qualifying for the semi-finals of the competition – Reffell asserts that the men in green, white and red are instead focused on using the match as a springboard for next week's Premiership opener.
"I feel like we're in a good spot at the minute after two good wins back to back," he concedes.
"We can keep pushing on and getting better and better throughout the season.
"We're already seeing massive improvements, [but] we've just got to keep going from there."
Reffell is one of six players to feature in all four of Tigers' matches so far this year, with starts at Worcester and Bath and a run from the bench in the home fixture against Exeter Chiefs.
Now, after being shortlisted for the Premiership Rugby Cup Breakthrough Player Award earlier this week, the Tigers Academy graduate lines up in the starting back row alongside Guy Thompson and Hanro Liebenberg.
Refell adds: "As a young player, there's only so much training you can do.
"My goal at the start of the season was to play as much as possible, and once I've started playing it's to stay in the team for as long as possible.
"I just want to get out there and play, and show everyone else what I can do as a player."
The Pencoed-born forward certainly did that last time out.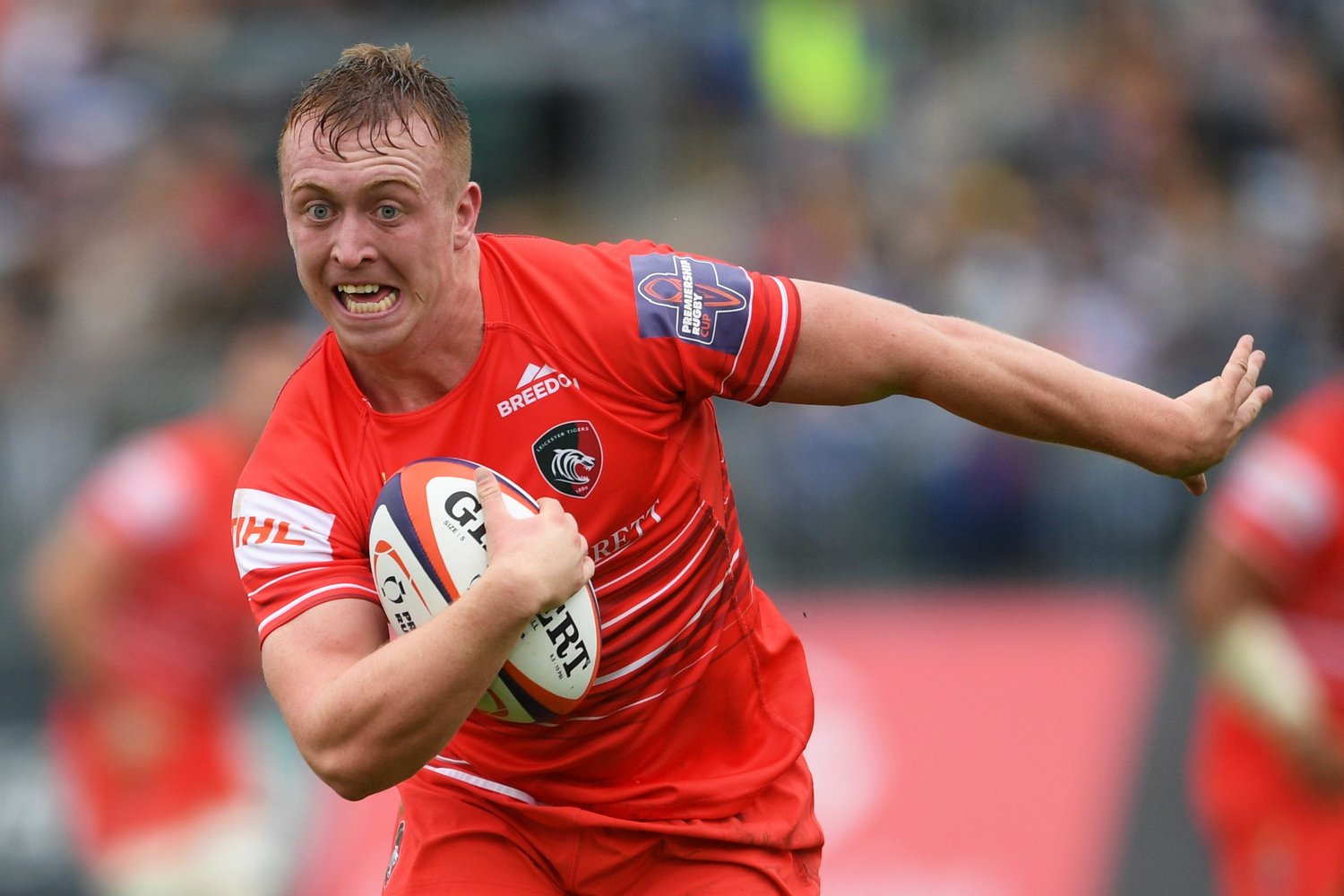 With 18 tackles and three turnovers for his side plus a second try in Tigers colours, Reffell was commended by many for his performance at The Rec.
For Reffell, it was all just part and parcel of the game.
"I don't mind getting stuck into that side of things – I like that part of the game," he continues.
"As an openside flanker, you've got to put yourself in those sorts of positions to slow the ball down and even try and win it back for your team.
"A lot of it is to do with your technique. I work a lot with [assistant coach] Brett Deacon, who has helped me a lot with my positioning over the ball and stuff, to give myself the best chance of winning the ball, even with people trying to clear me out."
Such a performance may have meant a sore Sunday, but a start at Welford Road served as more than enough motivation for Reffell to get back into another tough training week.
"I was pretty sore, but I've had a little bit of a trot around now and loosened up a bit, jumped in the ice bath, and I'm feeling a lot better.
"I'm ready to go again, against Saints at Welford Road. They don't get much more exciting than that."
We're sure the Welford Road faithful would agree.