As part of the club's community activity this weekend (November 13-15), Tigers fans and rugby family Nima Suchak and Pradip Gajjar, and their children Dhani and Abhidheya share their rugby stories.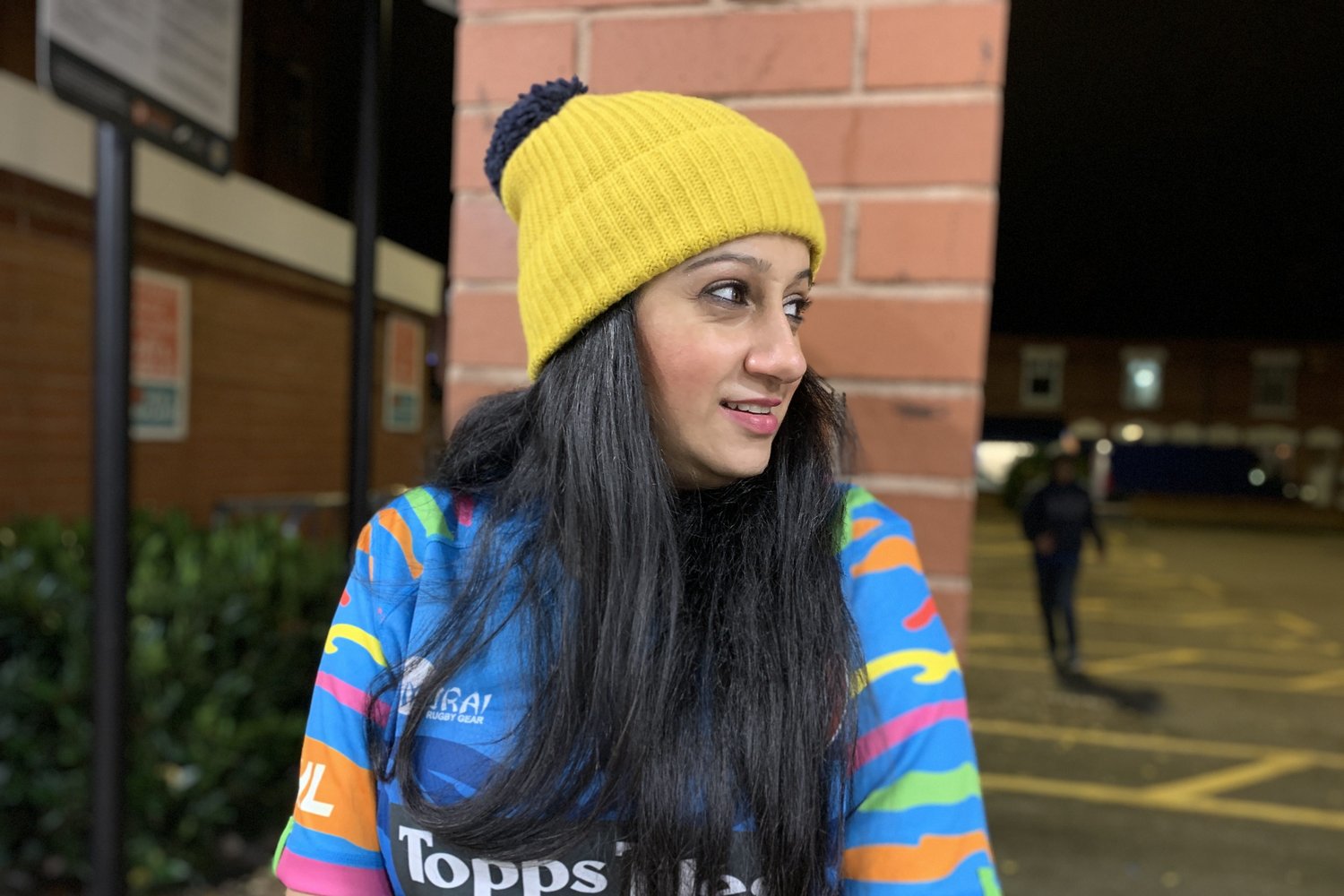 Having moved to Leicester 15 years ago from London, Nima and Pradip quickly became an active part of Leicester's strong Asian community. With Pradip's role in helping to establish the Avanti schools across the region, they were drawn to support the city's rugby team.
"We lived in Freeman's Meadow when we first moved", Nima explained. "And I noticed the rugby fans in the area as they made their way to the stadium on matchdays.
"We also had an unlikely neighbour in former Tiger Castro Giovanni, who lived in the flat below us, who my kids would watch outside playing with his dog. We quickly discovered that rugby was a part of the city."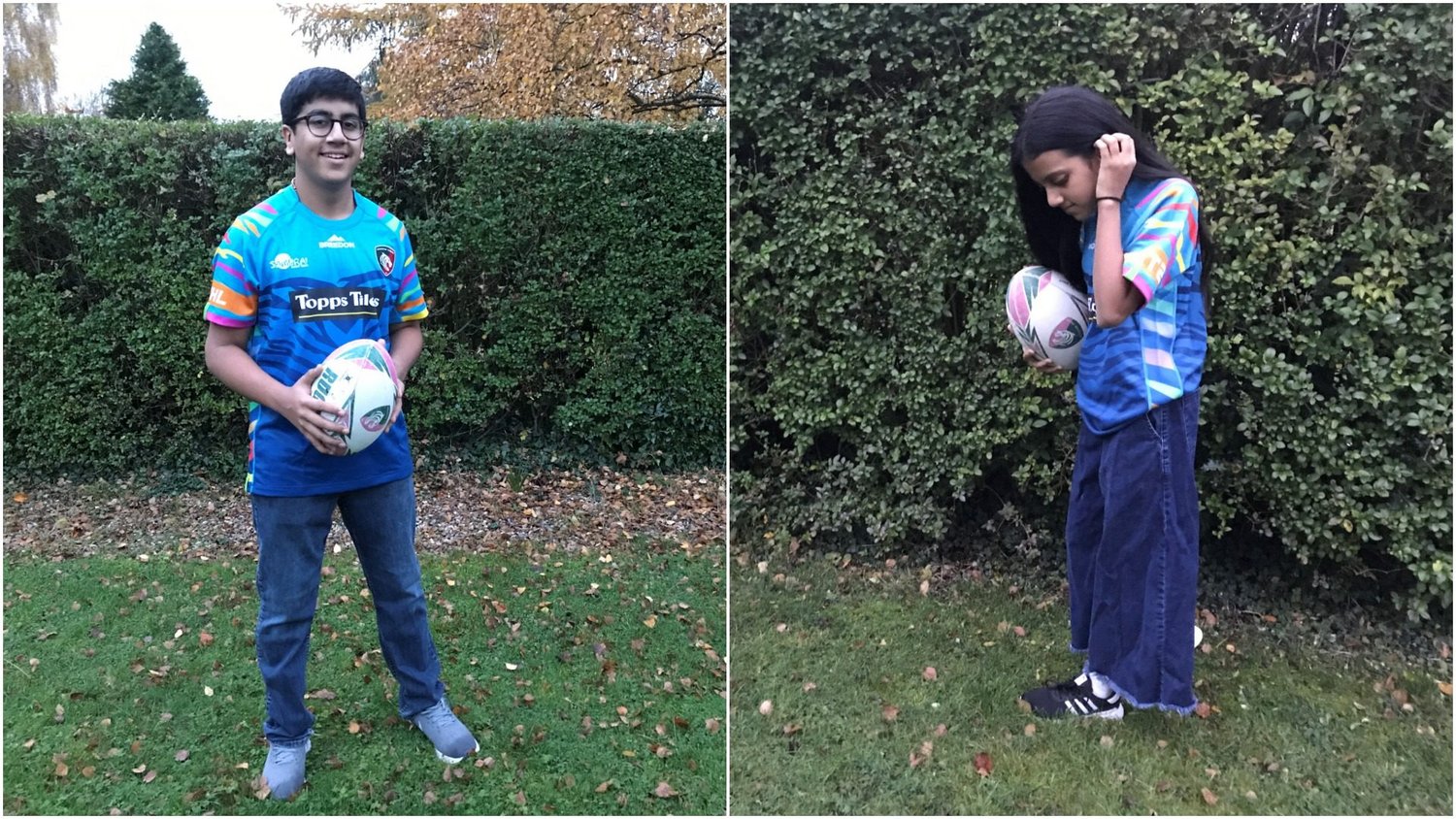 Dhani, 14, now plays for Syston RFC while Abhidheya, 11, – along with Dhani – was a part of The Swifts set-up ran by Leicester Tigers community department to give under-represented communities the opportunity to play rugby for free.
Nima said: "I only got involved in rugby through a friend who suggested joining Syston because her children had just joined there.
"We wanted the kids to try something new, and we discovered all about the rugby values of teamwork, respect, discipline and community.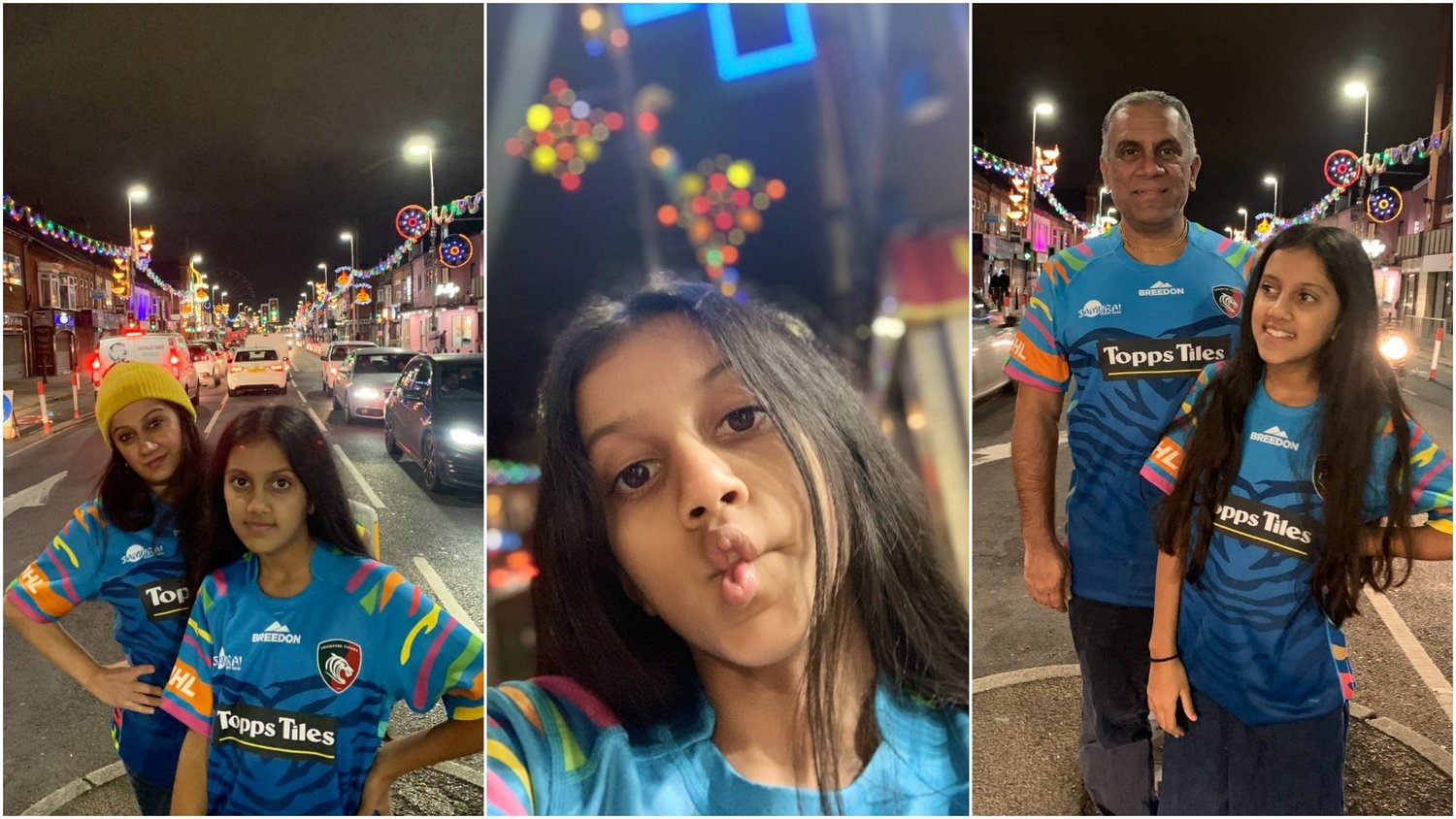 "I really didn't understand the game much, and Dhani didn't take to the game at first. It was something new and out of our comfort zone, but he soon made friends, developed his skills and now going down to Syston is much more than just the rugby. It's about having food together afterwards, meeting the parents, going on tour and enjoying the clubhouse community.
"Abhidheya had tried rugby, but didn't really stick with it until taking part in The Swifts programme at her primary school. She is a dancer and having watched her brother, and now playing with her friends, really took to the game and has played with The Swifts ever since."
Nima now works as a journalist for Nu-Generation Rugby Magazine, which is aimed at teenagers and packed with rugby and lifestyle news, a platform she leans on to promote the game within the local community.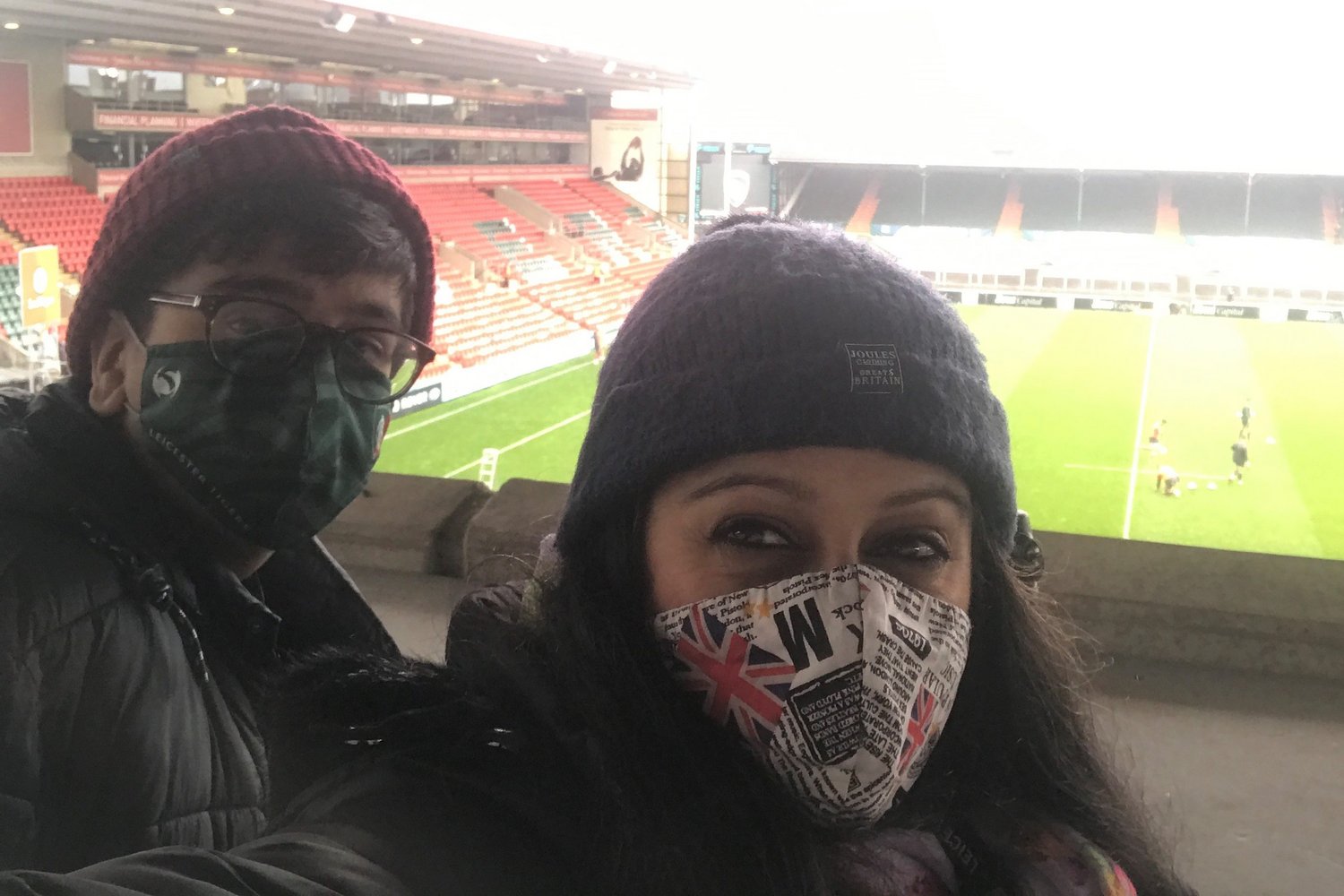 She continues: "In my family, cricket was our traditional sport, but rugby shares many of the same values and I think many communities just aren't aware of this.
"Rugby can be uncomfortable, it takes time to learn and a commitment from parents and the kids to stick with it during the cold, winter months but is incredibly rewarding.
"There is also the perception of rugby traditionally being played in independent schools. I think state schools have embraced it into their curriculum, but more could still be done. Tigers and Premiership Rugby have made some good steps to bring rugby to communities from all backgrounds and cultures.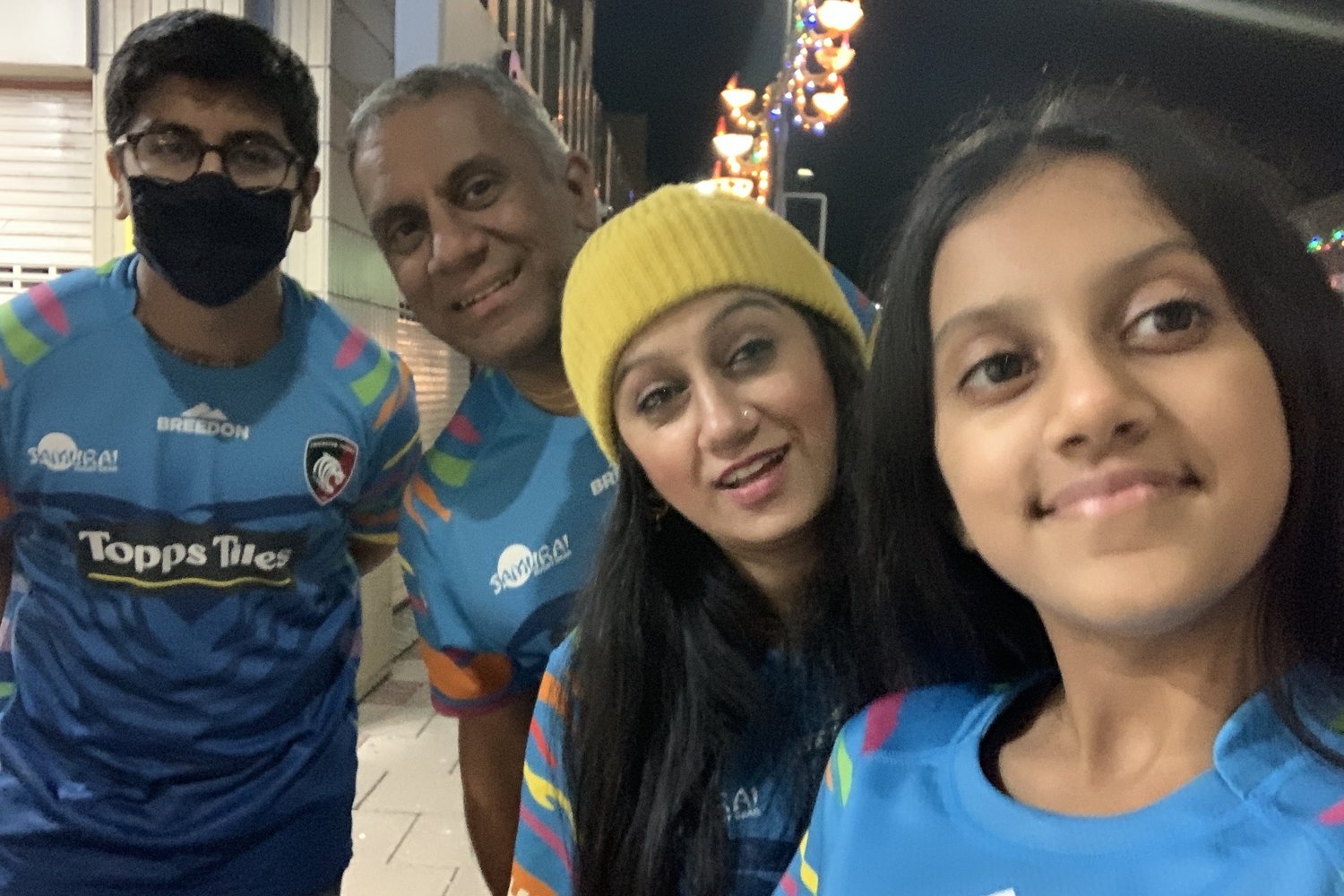 "The more you see people representative of your community playing rugby, the more you will engage and be inspired. And that starts across the city.
"I was approached by a mother of a four-year-old son, who played football but wanted to try rugby as he associated Dhani with playing rugby in the community."
Looking forward to when some sort of normality resumes for local rugby, Nima added: "I'm looking forward to getting my son outside on a Sunday! Sport brings a sense of motivation and drive, physically seeing friends and being together with our own little rugby family."