We may be starved of rugby action, but there is still a lot to talk about, which is why we'd like you to take a few minutes to check that Leicester Tigers have your correct contact details.
If you're on lockdown at home or if you can find some spare time during your work schedule, we ask that you take the opportunity to log into your Tigers account and check the details are correct and fully up to date.
It's easy to get out of step if you've moved home, adopted a new email address or changed phone details, and we don't want you to miss any important information coming from the Tigers.
We want our loyal supporters to be among the first to receive the news from the club, including updates on the Coronavirus situation and, of course, news from playing squad.
To log in, you will need your Tigers Reference Number (TRN) – this can be found on your season ticket card, membership card or any correspondence you've had from the club including any print-at-home match tickets – and password.
It's simple to check your details, just follow the steps below: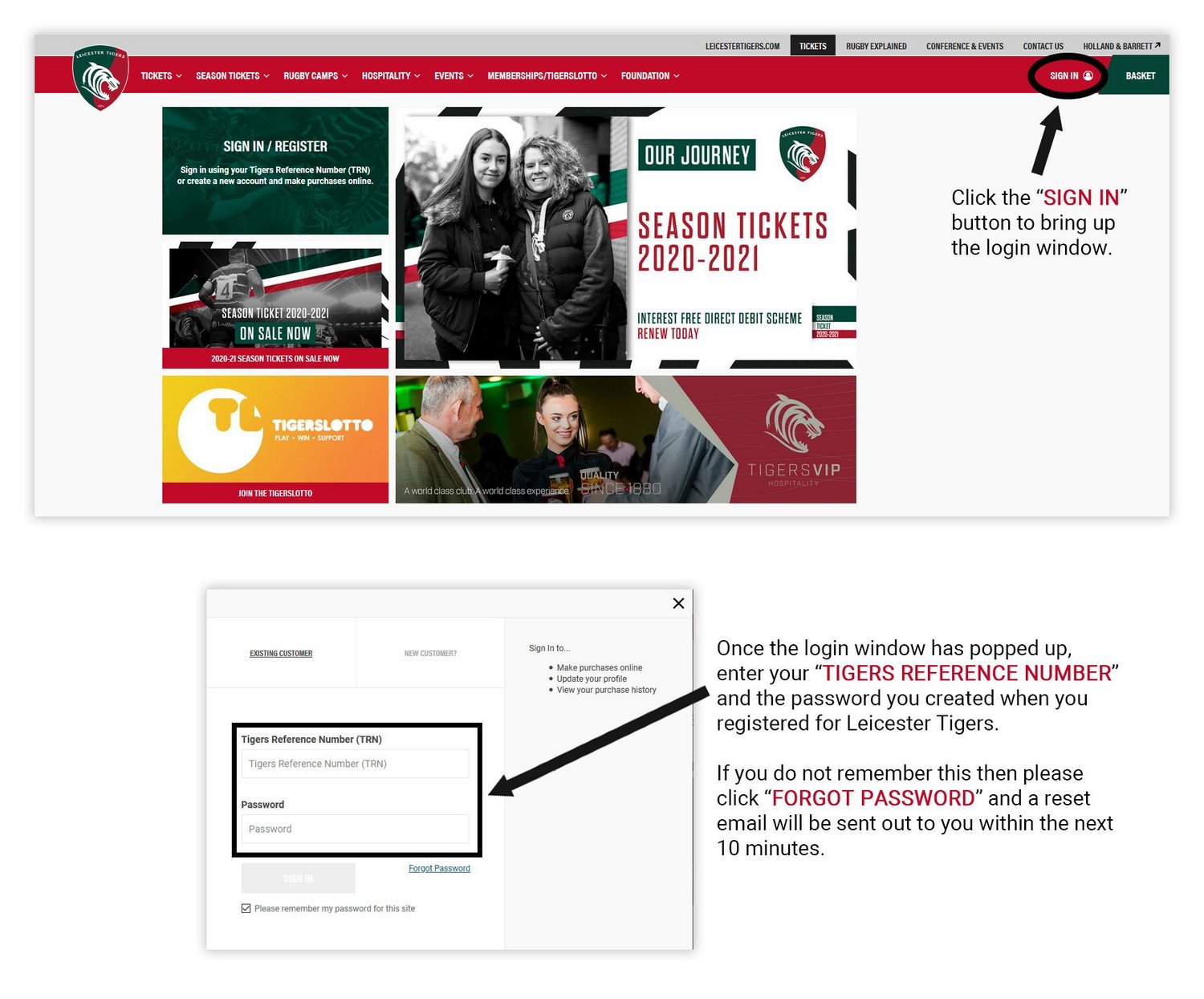 Once you've signed in using your Tigers Reference Number and password (see diagram above), follow the steps below to ensure your details are all up to date.