Leicester Tigers' official partner STIHL has extended its partnership with the club for an additional three years.
The international power tool manufacturer brands the sleeve patch on Tigers home and alternate shirts and also supplies the club's grounds team with outdoor power tools, equipment and protective workwear.
STIHL is recognised worldwide for its range of high performance outdoor power tools for domestic and professional customers and its products include grass and hedge trimmers, lawnmowers, blowers, chainsaws, power washers and much more.
Last season saw STIHL and Leicester Tigers work together to promote STIHL TIMBERSPORTS®, which sees athletes compete in six axe and saw disciplines which replicate traditional lumberjack skills. It's fast, fascinating and thrilling to watch!
STIHL TIMBERSPORTS® also sponsored last season's Oktoberfest matchday at Welford Road with activities and Bavarian food and drink for supporters.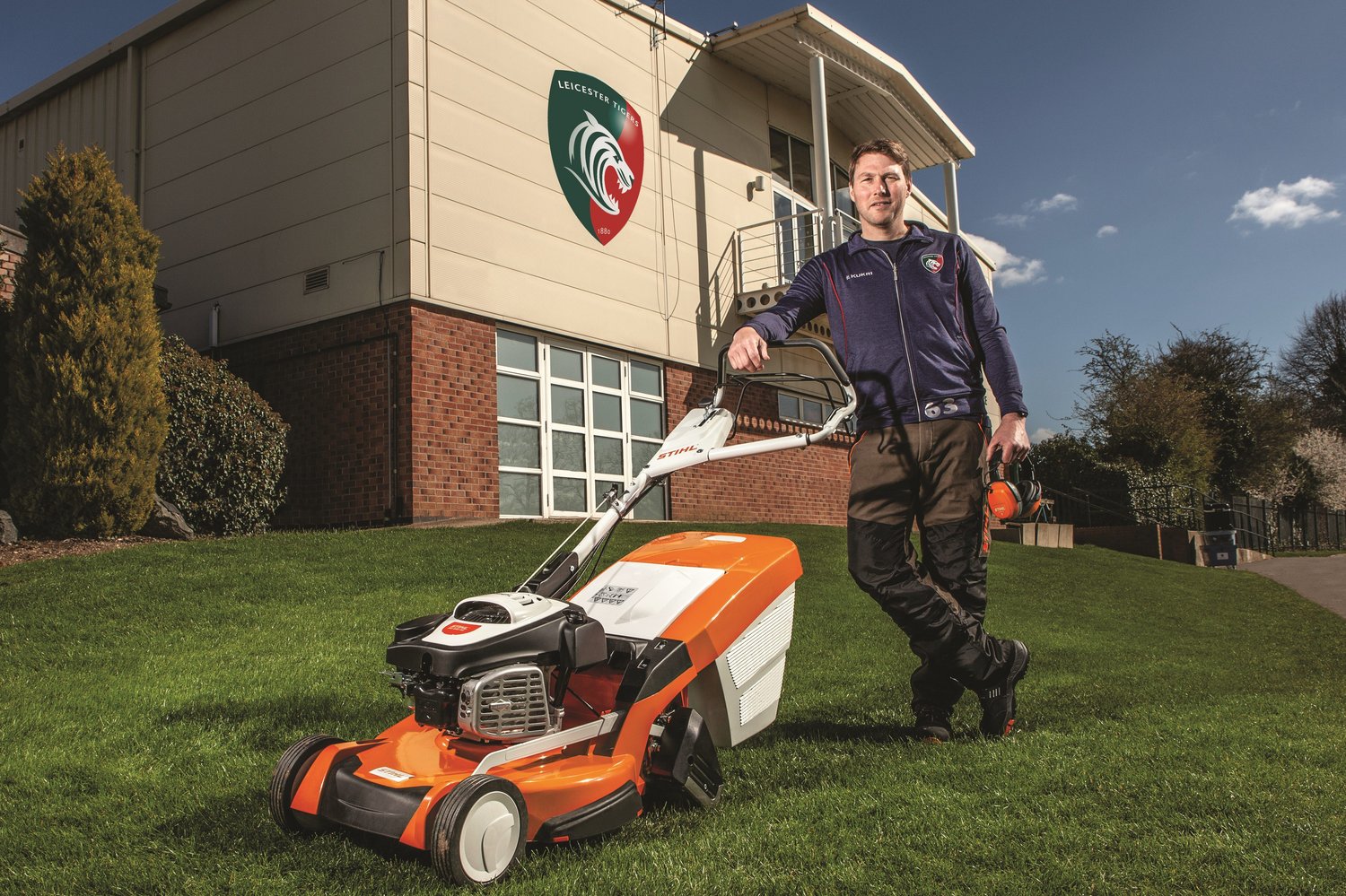 Leicester Tigers groundstaff are responsible for preparing and maintaining pitches and grounds at Welford Road and Oval Park Training Ground.
Since joining the Tigers Family back in 2014, STIHL also has branding around Welford Road stadium including the reverse of the big screen as well as the first team's warm-up bibs on matchday.
Tigers head groundsman Ed Mowe said of the partnership: "STIHL's products play a key role in the day-to-day upkeep of both Welford Road and Oval Park.
"The quality of the STIHL machinery and power tools ensure that we can continue to maintain the high standards we work to, and so to have STIHL on board for another three years is a huge bonus to me and my team."
Andrea Pinchen, commercial director at Leicester Tigers, said: "STIHL are an internationally recognised brand and have now been with the club since 2014, so we're delighted to continue our long-standing partnership.
"Alongside their range of products, STIHL continues to bring opportunities to supporters to visit events such as STIHL TIMBERSPORTS, BBC Countryfile Live as well as support our annual Oktoberfest matchday."
Simon Hewitt, head of marketing at STIHL, added: "It's fantastic to continue the STIHL Leicester Tigers partnership. Our brands sit extremely well together and we share a passion for quality and determination."
Find out more about STIHL, by visiting www.stihl.co.uk