Leicester Tigers Foundation Staff have been visiting schools across Leicester and Leicestershire delivering practical tag rugby lessons and well-being workshops.
Part of the Foundation's Inside Sport programme, the media team 'tagged' along with Inclusion officer Anthony O'Reilly and Coach Core assistant Tiana Patino at Thrussington Primary School in north Leicestershire.
Two age groups from the school took part in a tag rugby session which got the kids active in a fun and energetic way whilst introducing everyone to the game of Rugby.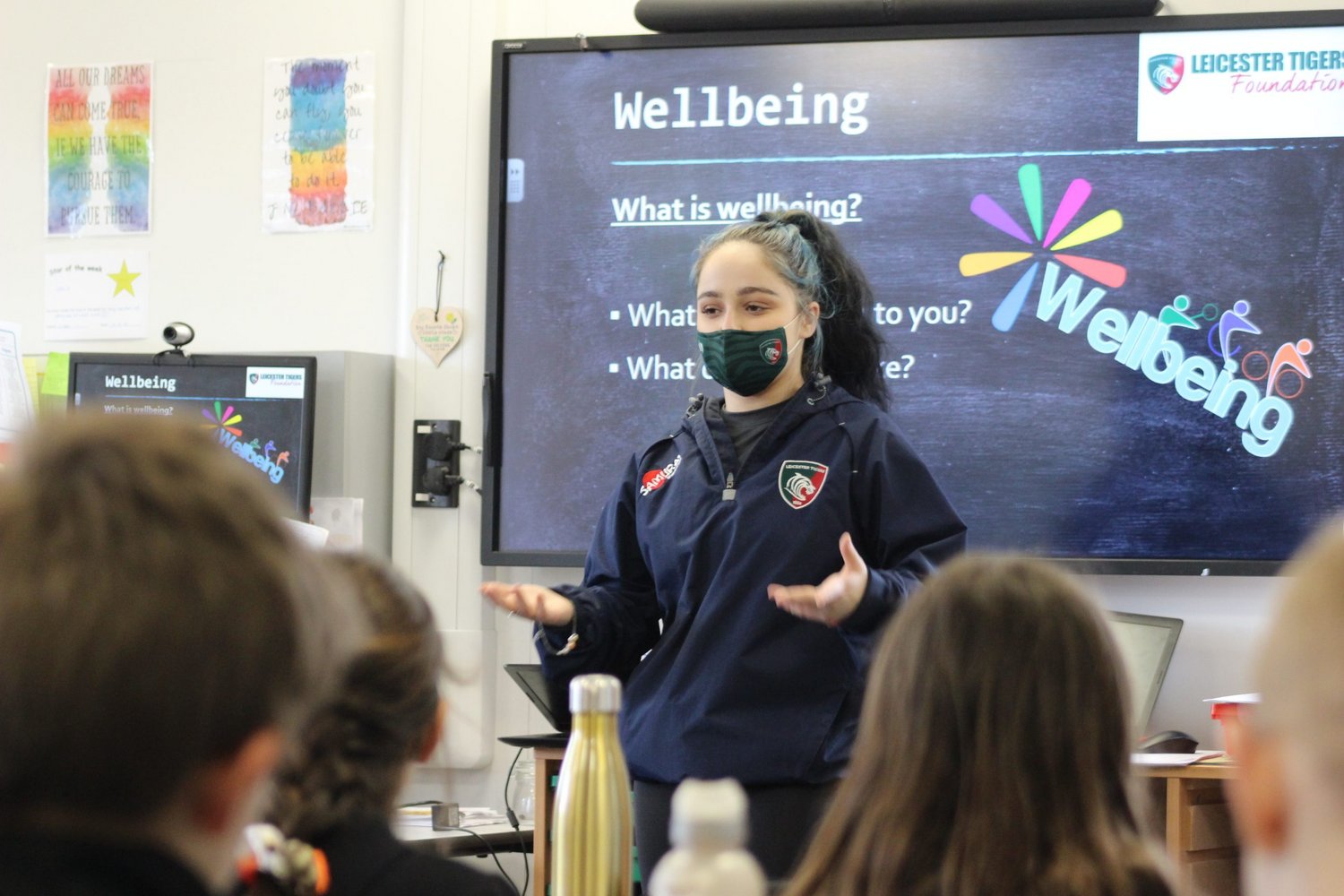 The groups then took part in an interactive workshop where they learnt about the positives and negatives of social media in society, alongside how to look after their physical and mental well-being.
Using examples from the country's 'lockdown' period, youngsters shared their experiences of social media as well as ways they had kept 'active' over the last year.
Inside Sport is a programme which encourages schools to team up with Leicester Tigers to help engage ad provide fun, interactive experiences as part of their curriculum. This set of Inside Sport delivery was particularly exciting, as the Leicester Tigers Foundation teamed up with the Police and Crime Commissioner for Leicestershire, to tackle a rise in violence affecting children, during the winter months. The sessions, sought to explain potential risks faced by young people, challenging issues such as social media, exploitation and E-safety.
Sam Swift, Foundation manager at Leicester Tigers said, 'With lockdown starting to ease the Leicester Tigers Foundation is in a really exciting position. This month has seen us welcome back students and schools to the stadium, through Inside sport and Dynamite programmes.
"We are now back coordinating some exciting new initiatives, which we hope to be able to unveil in the near future."
If you'd like to get in touch with Leicester Tigers community team and discover how the club can support your school, contact Sam at [email protected]