Leicester Tigers Foundation staff are lacing up their boots to restart the charity's outstanding delivery programme within SEND schools across Leicestershire and Rutland.
As we continue our plans for restart, the Foundation team are looking forward to rebooting the work we do in supporting local special educational needs and disability (SEND) schools and members of the community living with disabilities.
The Foundation looks to deliver a tailor-made approach to disability sport, focusing on the ability of the individuals involved and their opportunity to participate in activities that have a range of physical, social and mental health benefits.
We feel – more than ever – that working closely with and supporting the teachers and staff within SEND schools is a priority, and we are asking the Tigers Family to help us in any way possible.
Our programme is complemented and supported by some great partners such as Häfele and the Matt Hampson Foundation, both of whom take a keen interest in the work we do with the Tigers Wheelchair Rugby Programme.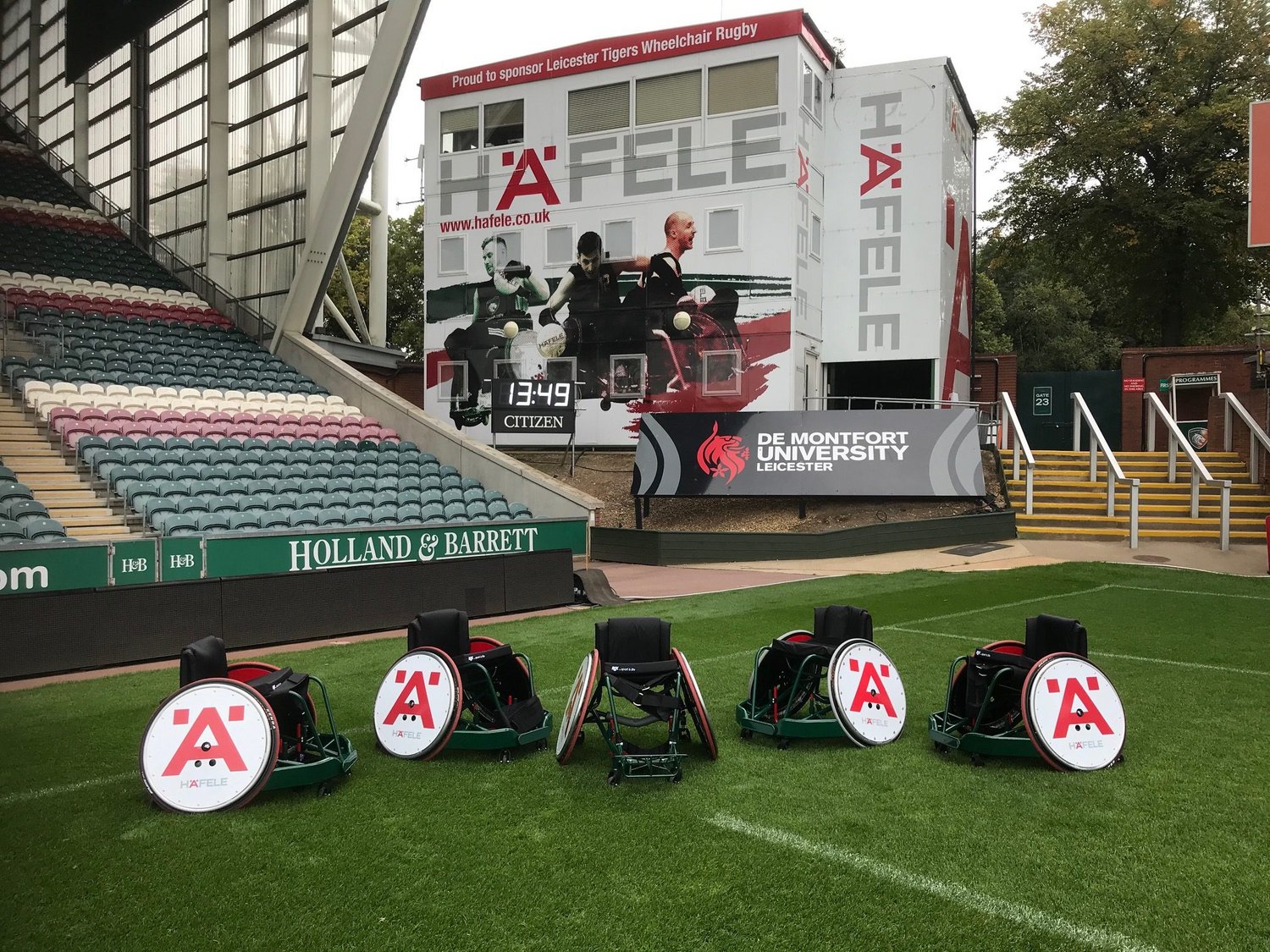 Recent weeks have finally seen the delivery of our new specialist RGK Rugby wheelchairs, which we will utilise in the schools and community areas to give young people a taste of this exciting and unique variant of our game.
We face more challenges than ever with lockdown rules hanging over our operations, and we also fully appreciate the need to be cautious in every aspect as we work with some of the most vulnerable in our society.
But we are confident that by taking the right precautions and working closely with the schools themselves we will be able to add real value this year.
We have a lot of work to do and now need to restart our fundraising efforts to ensure we have the right resources to tackle the challenges ahead.
The Tigers Family can help by sharing and promoting the work we do and also by raising the funds to help us do more – and it's our intention to start more social events, so watch this space.
Anyone looking to support our efforts or to find out more and get involved with the Tigers Foundation's SEND schools programme, or the Tigers Wheelchair Rugby Team, can do so by visiting our Foundation pages or by contacting Scott Clarke at [email protected] or on 07921 891271.