To launch our Leicester Tigers Hall of Fame profiles, there is no better place to start than with the man who set the benchmark in his playing career and retained links with the club for more than 60 years, 'Mr Leicester Tigers' David Matthews.
"The legends' legend", "the heart and soul of the club" and "the greatest of Tigers" are all descriptions attached to David Matthews in recognition of his 65-year association with Welford Road.
The club's record appearance holder, he also served as captain, coach, president, director and life member in links with Tigers which began in 1955.
Matthews made 502 appearances in a 19-year first-team career to set a mark which will never be beaten.
He also scored 119 tries, a figure which stood as a record for a forward. His 14 tries in the 1960/61 season was more than any other forward had achieved in nearly 50 years and he then dotted down 21 times in 1968/69. A year earlier, he also became a goal-kicker and ended the season as the club's top points-scorer.
David captained Leicester for three years from 1965, leading the team to 30 wins in his first season and 33 in his second.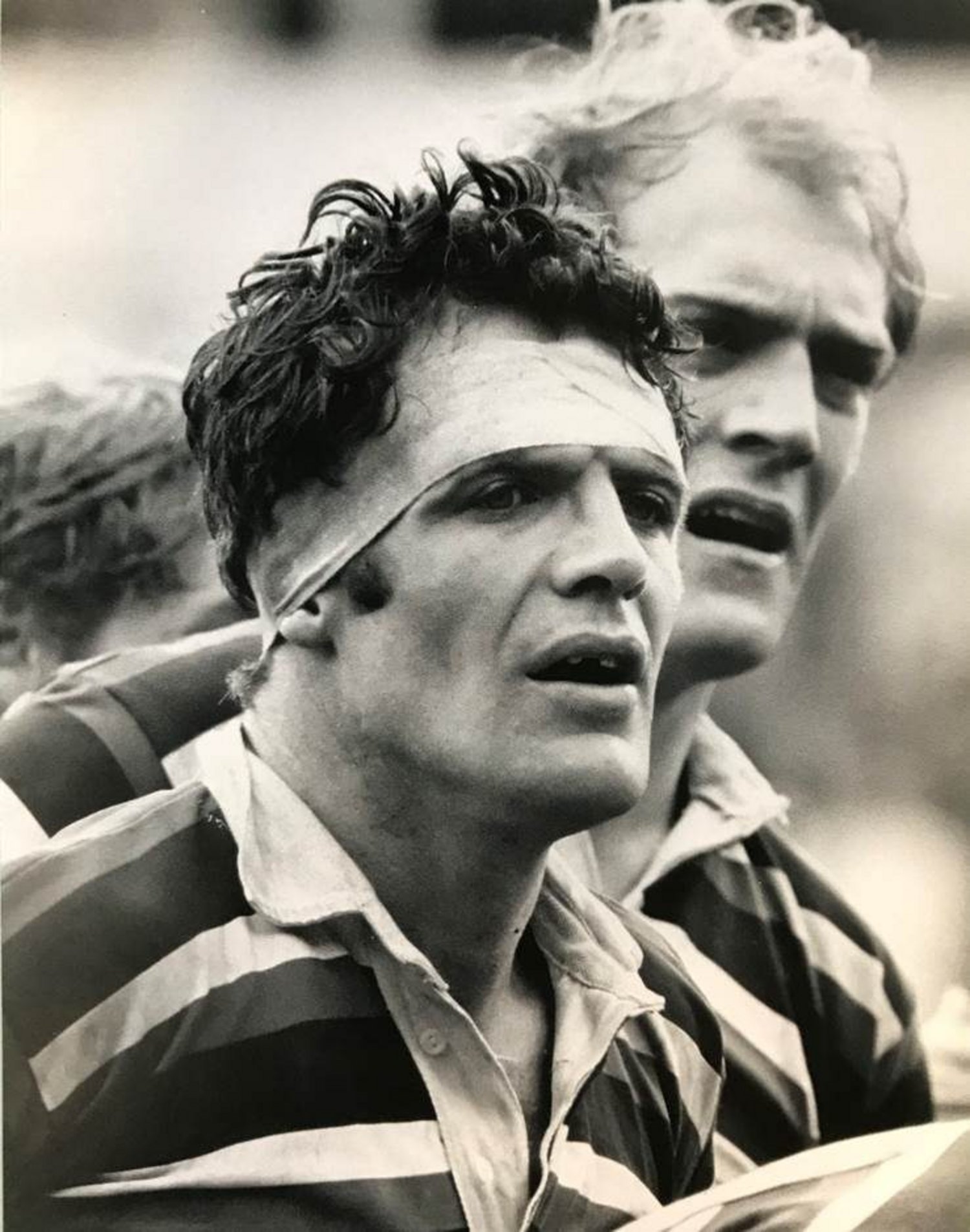 His 500th appearance in February 1974 was against Northampton who formed a guard of honour and team-mates carried him shoulder-high off the field at the final whistle. When tribute was paid for this achievement, he was presented with an engraved cigarette case by his old rival Budge Rogers, a man who would later become president of the Rugby Union.
David went on to coach the Tigers team from 1988-91 before joining the Board of directors and served as president in 2001-03, a term which fittingly coincided with the club's historic back-to-back European Cup triumphs.
Tigers teamsheets have been home to rugby legends for 140 years, but every one of them would look upon Matthews as a true hero. As former team-mate Peter Tom, now club chairman, said: "It was a privilege to play under his captaincy, just as it was to call him a friend.
"An all-time great of this great club, a gentleman and a valued friend of the game we love, we salute his remarkable service to the Tigers."
The records are undoubtedly impressive, but Matthews' contribution to Leicester Tigers and to the game of rugby over more than 60 years cannot be quantified merely in the statistics.
For all his achievements in the game and his record-breaking career at Leicester, it was Matthews' warmth and humility which shone through and made a similarly lasting impression with anyone in his company before his passing in June 2019 at the age of 82.
Rather than celebrating his own record, Matthews firmly believed it was a privilege to serve the Leicester cause, saying: "This is one of the greatest clubs in the world and we are among the lucky ones who have been able to play here."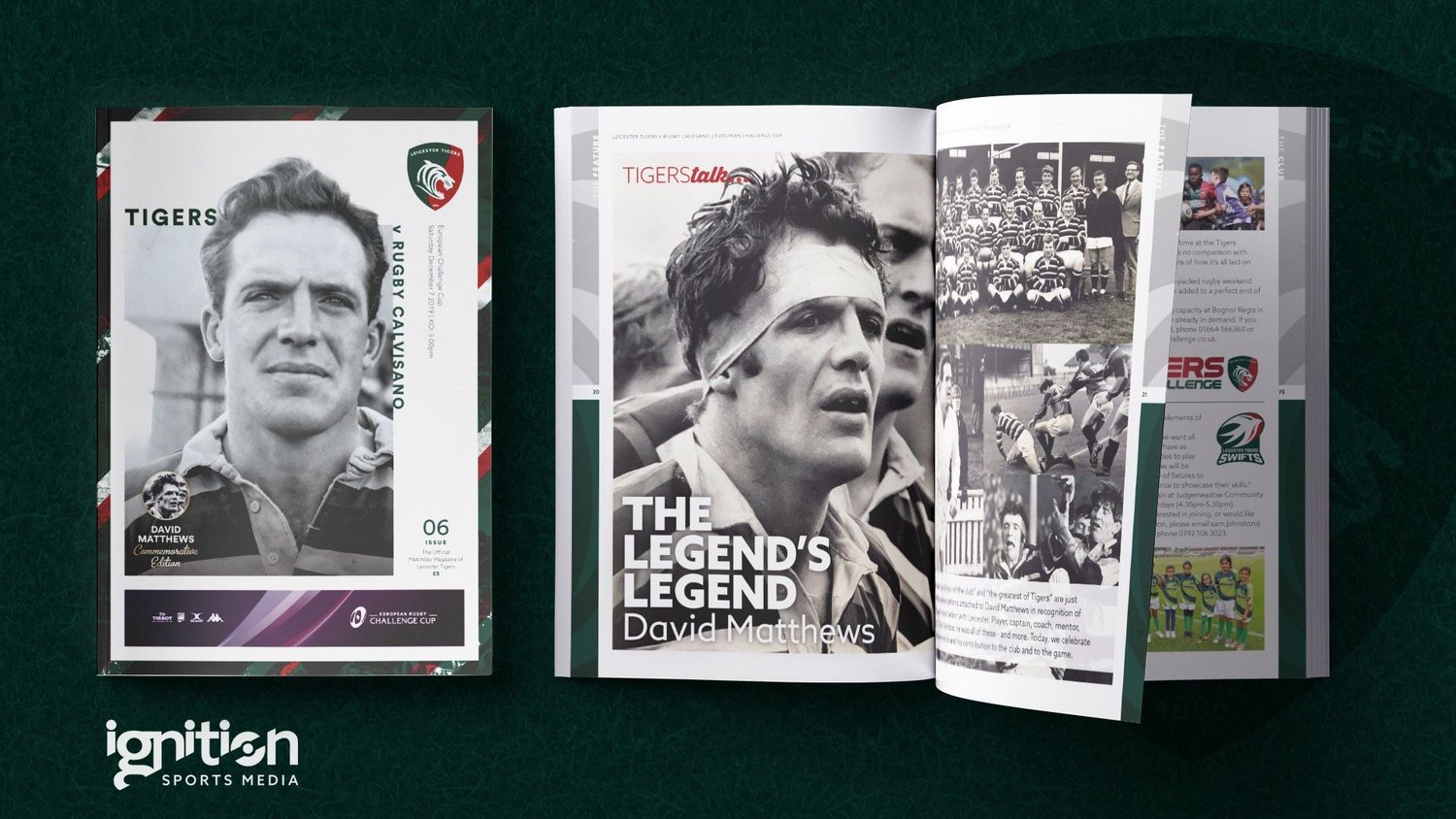 Born on the family farm in Barrow in Rutland in April 1937, he was a member of Oakham School's first-ever team to go unbeaten through a season and played first-team rugby for Oakham Town from the age of 14 before joining Stoneygate and then establishing himself at Leicester.
As a back-rower blessed with natural talent, the strength of his farming heritage and a deep appreciation of the sport, David made his Tigers debut as an 18-year-old though he had to wait two more years to become a regular in the forward pack.
His brother Andy, with whom he would race through their home village with 18-stone sacks of corn on their backs during their youth, also made Tigers first-team appearances as a prop.
There was a hard edge to David in competitive terms, even in an era when there were no cups or league titles at stake. He said he never wanted to do more on the field than play running rugby, but added that "success had to come first".
He was well known for his on-field relationship with referees. In one incident, the official stopped the game and asked, 'Who's refereeing this game, you or me?' to which David replied in his unique style, "At the moment Sir, neither of us!"
Matthews was also a key figure off the field, notably in the development of the then-revolutionary role of coach, and in the move to bring former team-mate Chalkie White into that position which would provide the platform for the club's success in the John Player Cup era and beyond.
In presenting Life Membership in 2005, Tigers chairman Peter Tom said: "It is a fitting tribute for someone who has done so much for no financial reward.
"David gave his all as a player and coach, and remains a highly influential figure at the club, epitomising all that is so special about the Tigers."
A dinner is David's honour was organised at his spiritual home at Welford Road in honour of his 75th birthday and attracted former team-mates and rivals alongside guests from across rugby's generations. What united them all was their respect for a man who had given so much to the game.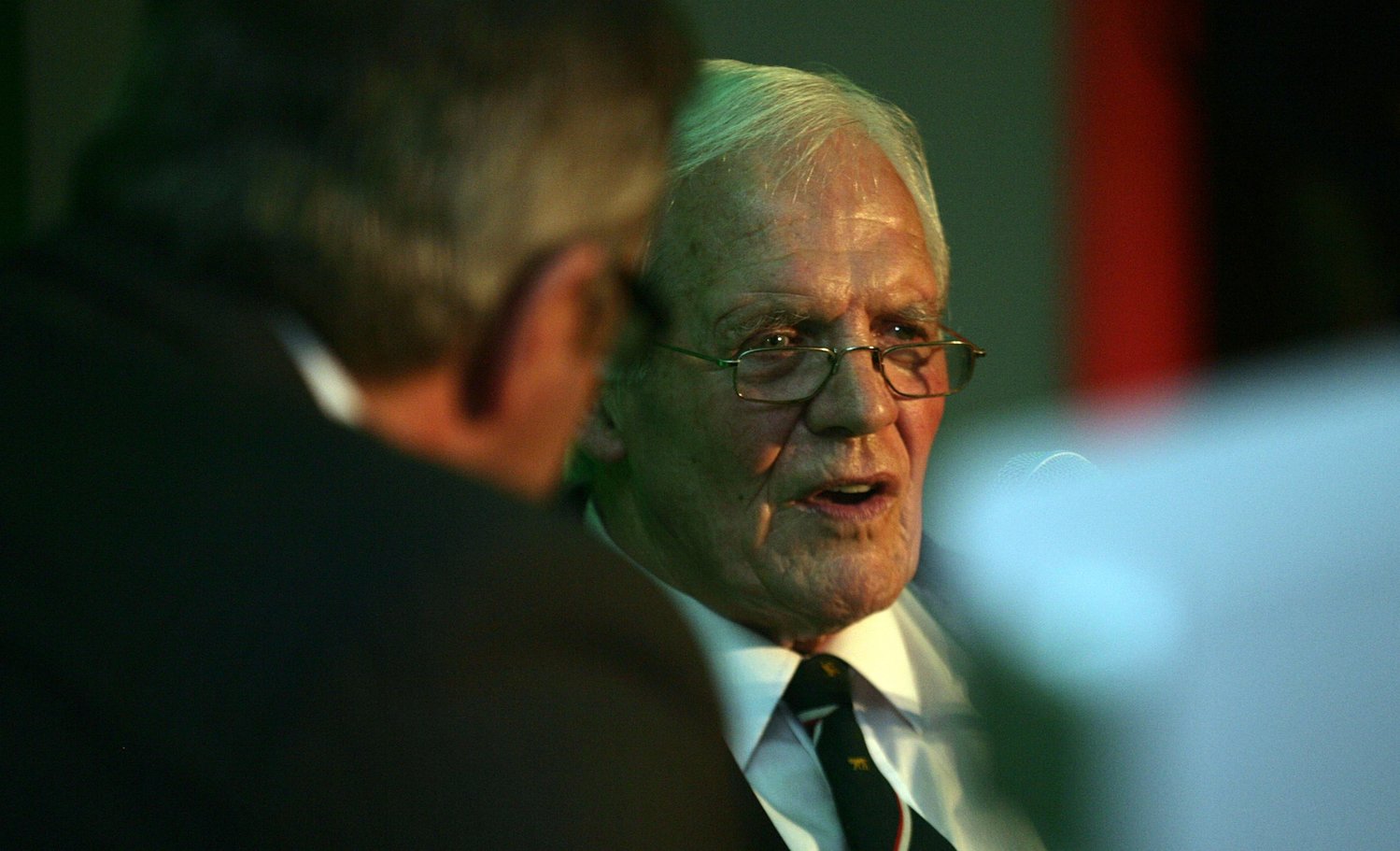 Tributes also poured in after his death in 2019, from friends and rivals alike.
Former opponent Mike James offered condolences on behalf of the Swansea club, recalling a game at Welford Road in 1963 and saying: "As always, David was a thorough gentleman, on and off the field. That is probably more than I can say for the rest of us!"
Matthews holds the record for County caps with Leicestershire, played for the Midland Counties (East) against Australia in 1966 and South Africa 1969, and was selected to play for the Barbarians in the same two years. He also played in three England trials though a cap was just about all that was missing from his rugby record.
David spent 10 years as a Tigers director and then became a Life Member, though his influence always went way beyond job titles.
Martin Johnson, a legendary captain of club and country, described him as "Mr Leicester Tigers".
"There is always competition for that title, but David is Mr Leicester Tigers," he said. "It doesn't matter if you're the biggest or the smallest club, guys like David are what make rugby clubs around the world so special."
Friday is Hall of Fame Day on the Tigers website, look out for another profile of a club all-time great next week.