A giant of the game in all senses of the word, Martin Johnson spent his entire professional club career at Leicester Tigers, winning every prize in rugby.
England's only Rugby World Cup-winning captain and twice leader of the Lions, Johnson's place in history is assured at the very highest level.
Born in Solihull, but more closely associated with home in Market Harborough and, of course, Welford Road, his achievements in rugby stand comparison with anyone in the sport's history.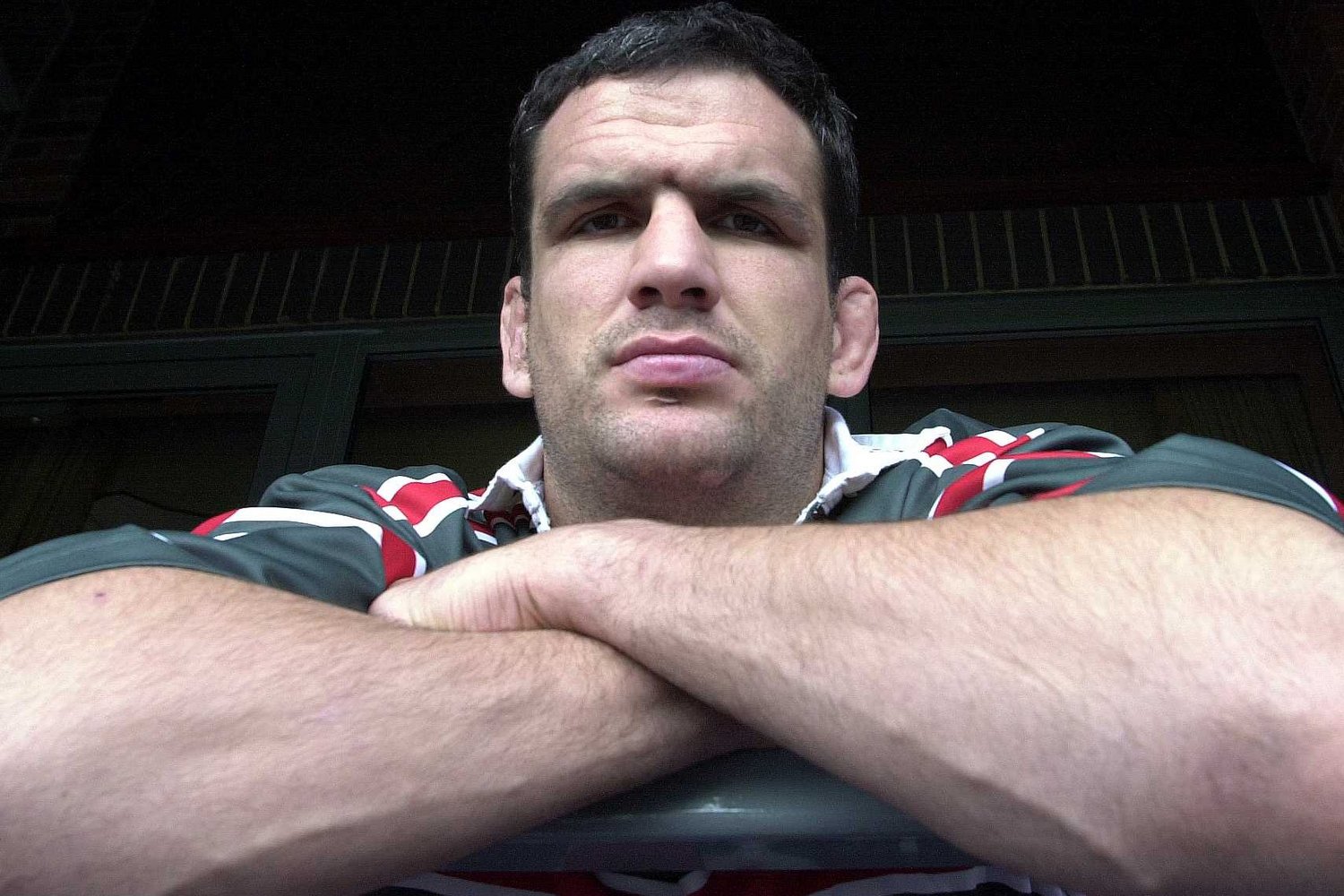 After playing junior rugby at Wigston, Martin joined the youth team at Leicester and gained England 18-Group selection in 1987. He then had a spell in New Zealand in 1989, playing so well in club rugby with King Country that he earned a call-up to the national colts' team.
He was not about to be lost to the English cause, though, returning to make his senior debut for Tigers in a fixture against the Royal Air Force in February 1989 and launching the phenomenon that became 'Johnno'.
With the game still amateur, he combined a career at Midland Bank with his rugby, making his way through the ranks as a generation of John Player Cup winners reached the end of their playing days and a new breed – led by the likes of Johnson, Graham Rowntree and Matt Poole – emerged from the Tigers youth team alongside key signings of similar age and experience in Neil Back, Darren Garforth and Richard Cockerill.
By 1991/92, he was firmly established in the team alongside fellow tyros and they celebrated their first silverware a year later with a win over Harlequins in the Cup when Johnson scored the crucial second try at Twickenham.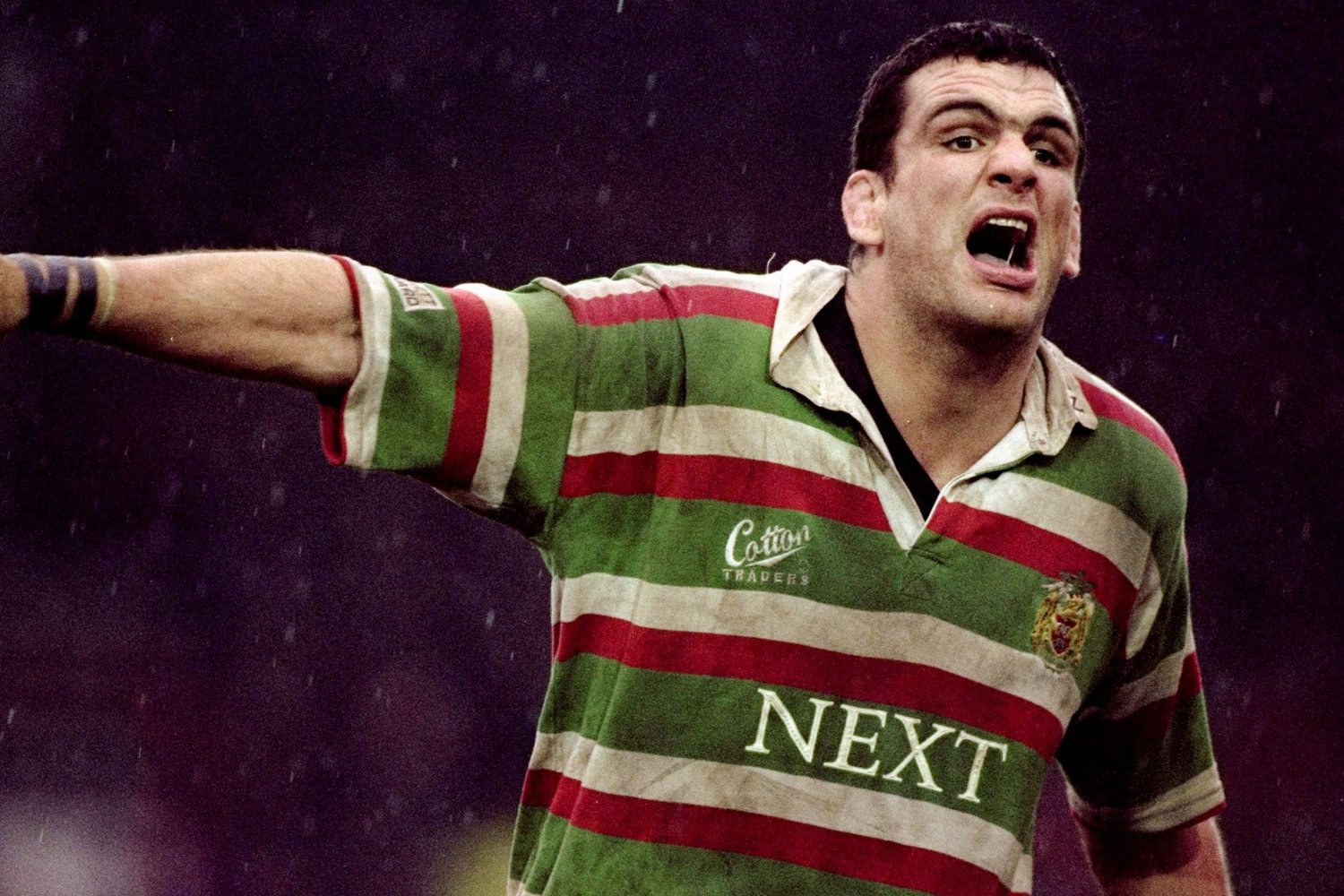 A league title followed in 1994/95 and Tigers took off over the next few seasons as the game entered the open era, winning four successive league titles from 1999 and back-to-back European Cups in 2001 and '02 with Johnson as captain and former incumbent Dean Richards as director of rugby.
Johnno was a fixture in the second row, first with Poole and later with fellow World Cup winner Ben Kay until his retirement in 2005 after 361 games for Tigers, putting him 13th on the club's all-time appearance list. Younger brother Will, a versatile and impressive back-row unlucky with injury, topped 200 appearances for the club in the same era, while parents David and Hilary acted as houseparents for young arrivals at the club, including the then-unknown Irish teenager Geordan Murphy.
For all his playing credentials, Johnno was more than just a formidable and uncompromising athlete wrapped around a sharp rugby brain.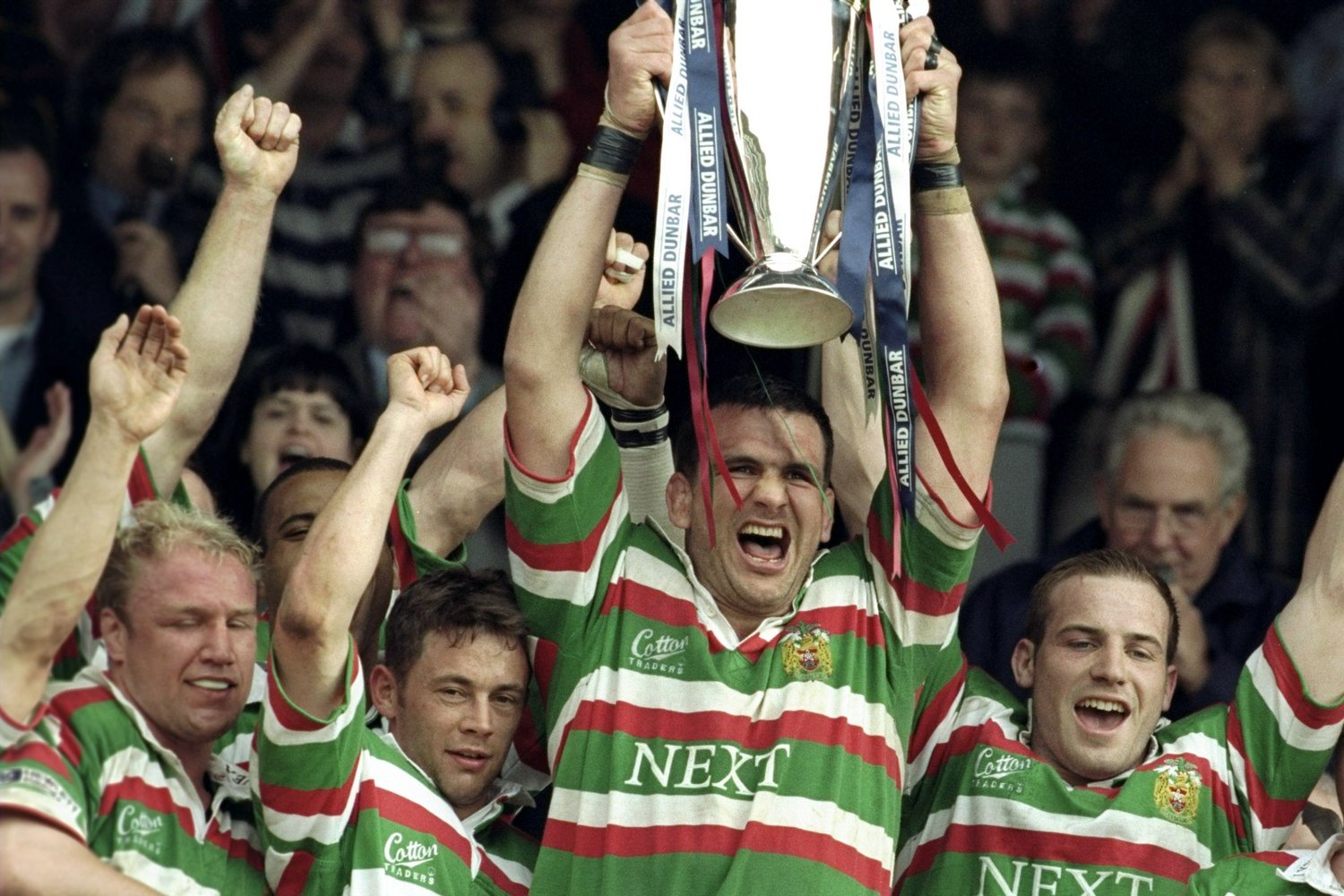 "When all the statistics have been recorded, it was his presence that made him a truly great player," wrote co-author David Hands in the pages of the Tigers History Book.
"His physical presence as a lock but also his mental presence, his ability to control the ebb and flow of a game, to intimidate not only opponents but his own players with a look or a word."
It was a point of honour, too, that Johnson's effectiveness seemed identical in any game for club or country, no matter what was at stake. Taking a back-seat was never his style.
After age-group honours, he made his England debut against France in the 1993 Five Nations at just 24 hours' notice and just five months later he joined the Lions squad in New Zealand as first-choice Wade Dooley flew home following the death of his father.
Johnson quickly became an automatic selection at the highest level.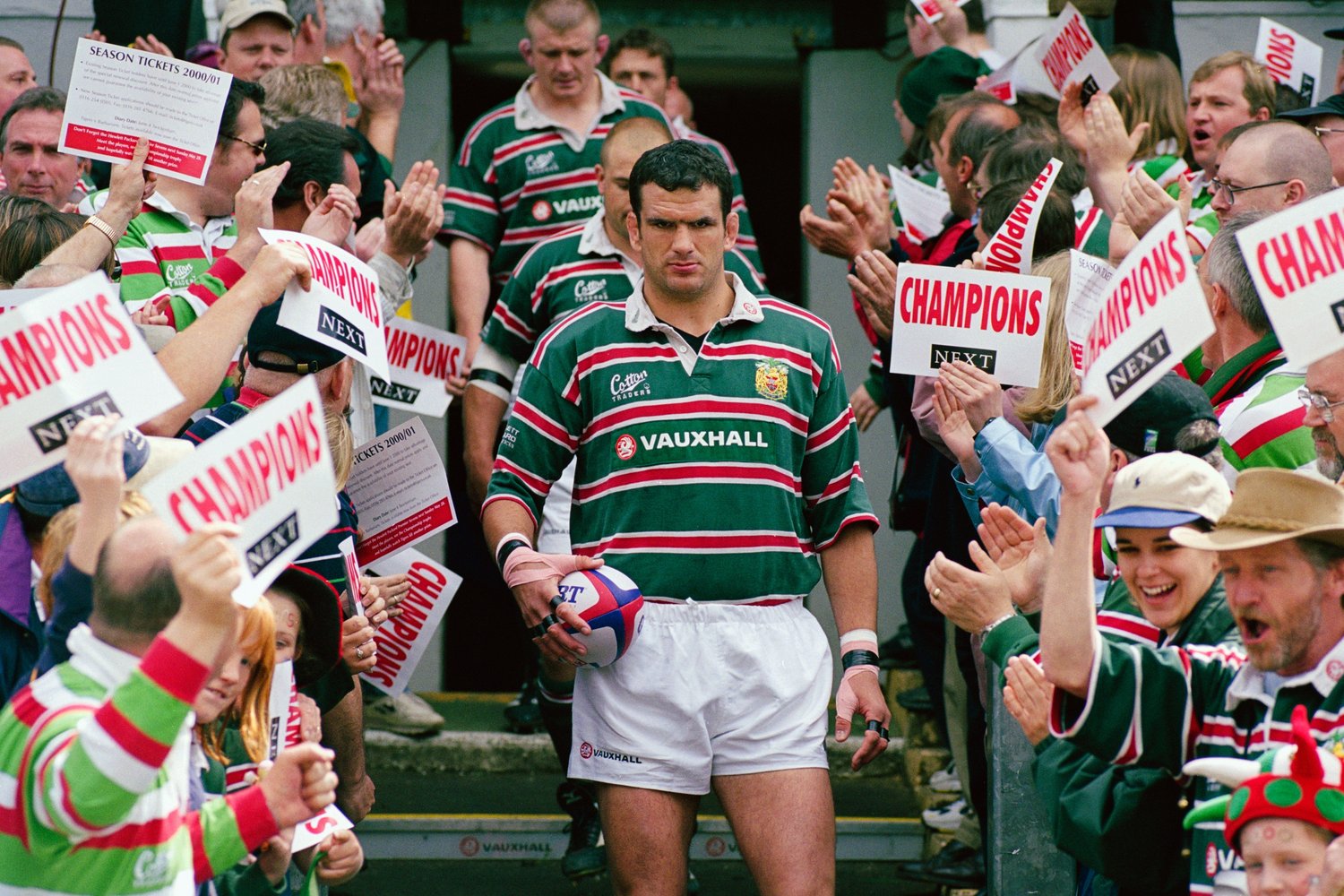 He was a Grand Slam winner in 1995 and again in 2003, played in 10 Home Nations Championships tournaments, winning five, and then in 2003 provided inspirational leadership as captain of Clive Woodward's England team celebrated Rugby World Cup victory in Australia. He was made a CBE in the honour's list that year.
Johnson also became the first man to captain the British & Irish tourists in two Test series, winning 2-1 in South Africa in 1997 and then going to Australia 2001.
After his playing retirement, the RFU appointed him as England team manager in 2008, winning the Six Nations in 2011 and taking the team to the World Cup before standing down.
He was inducted into the World Rugby Hall of Fame in 2011, a Premiership Rugby equivalent in 2014 and became one of the first six inductees to the Tigers Hall of Fame in 2020. Martin is also a life member at Welford Road where a life-sized portrait hangs at the main entrance, marking the home turf of a genuine rugby legend.