Rugby clubs up and down the country – from the Gallagher Premiership to grassroots set-ups – are now in the middle of their preparations for the new season.
Every side will have identified key areas to work on over the gruelling summer period, whether it be putting in the miles, rehearsing calls and moves or hitting the gym hard.
We caught up with Leicester Tigers' head of strength and conditioning Alex Martin for his pre-season prep this summer – and why balancing training with elements like recovery and the right nutrition can be a crucial to a successful campaign.
That said, there is no one-size-fits-all solution, as Martin explains.
"The exercises and drills that a club work on in training are very dependent on how the coach would like his or her team to play. Identify this early, and make sure everyone in the team is working towards this.
"As such, training drills and exercise selection should complement the chosen style of play. For instance, a quick and fast style of play can focus around repetitive, high intensity bursts with short rest times, while a more physical game requires strength and robustness to deal with increased contact loads."
Handling exercises with rugby balls or other sports equipment might be useful to some clubs, while building general fitness or adding bulk could be the order of the day for other squads.
He continues: "Strength and power training can help increase a player's ability to run faster, change direction more quickly and jump higher.
"Various off-feet and running conditioning drills may develop repeatability."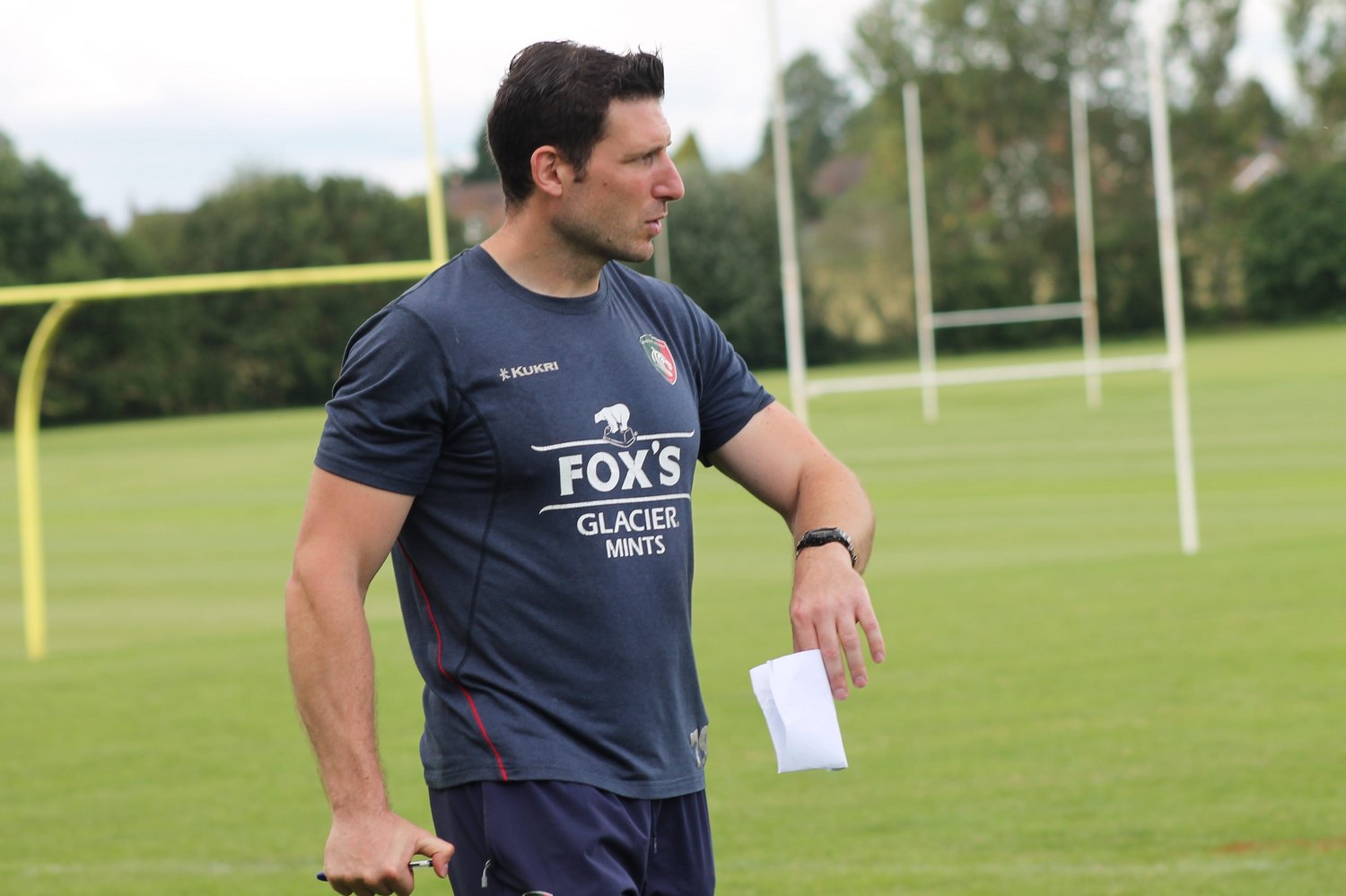 Similarly, a more rounded focus on the body as a whole – rather than just one or two key areas – can pay dividends.
"Rugby players perform many different movements, which are produced by numerous muscles," Martin adds.
"Therefore, a 'head to toe' approach is a good one to take.
The key advice, however, is to focus on the key pillars of recovery – or 'big rocks', as Martin calls them. A more effective recovery period means players can get back to training or in the gym sooner.
"I believe the big rocks should be prioritised for recovery," he says.
"Players who have a consistent sleep routine and balanced diet are more likely to be able to attack and maximise their training and practice."
You can learn from the professionals this summer with Tigers' summer rugby camps, taking place across the UK, from age groups starting at Under-7s all the way up to Under-15s for boys and Under-18s for girls.
Find out more about our rugby camps, and book your place, using the links below.