Leicester Tigers have kicked off a new multi-sport initiative for schools across Leicester and Leicestershire to get involved with in 2020.
Tiger Sports is open to youngsters from reception and Key Stage One age groups right through to college encouraging students to be active, be healthy and be inspired.
Seven local primary schools recently took part in a launch event at Welford Road experiencing a mix of practical PE sessions, healthy eating workshops as well as a behind the scenes tour of the home of Leicester Tigers.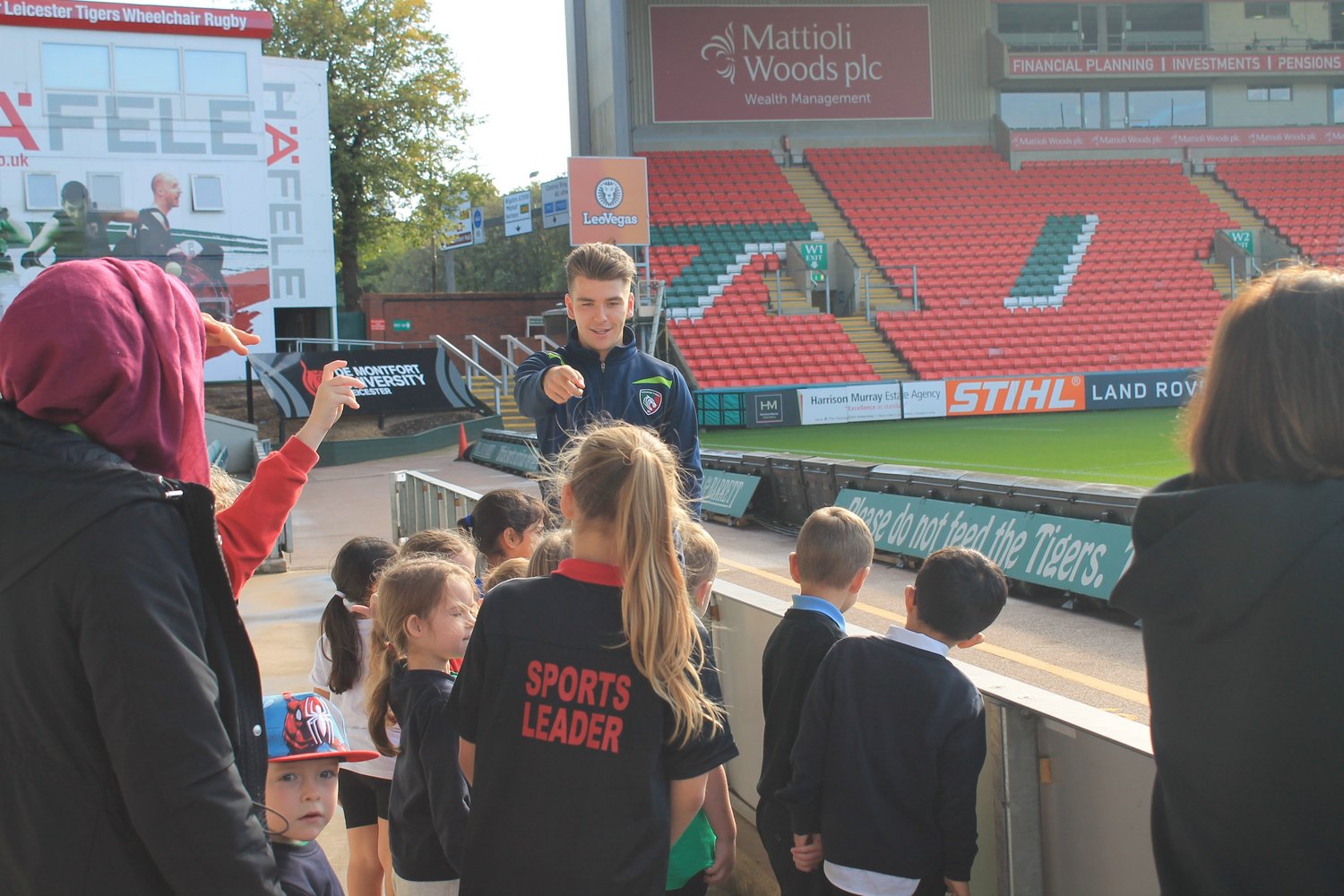 Abbey Mead, Kestrel Mead, Knighton Mead, North Mead, Rowlatts Mead, Thurnby Mead, Willowbrook Mead Primary Academy are a part of the TMET Trust, and were approached by the club to get involved with Tiger Sports.
Bina Chudasama, pastoral lead at Knighton Mead Primary School, said: "For me, it's about the health and wellbeing of children across the region and being located so close to Welford Road, we saw it as a great opportunity to work together.
"Tiger Sports is helping us to not only get youngsters enjoying being active, but the variety of sport means that's we can target those who may not necessarily try sport or understand what being healthy is, to just have a fun time.
The programme is organised and ran by Tigers sport development officer Charlie Hurley, who works in the Leicester Tigers community department.
He added: "Events like the health and wellbeing festival are a great way of introducing schools to what we are all about at Tiger Sports.
"Welford Road is an inspiring place, and we can tailor programmes to meet a variety of needs from school trips, to after school clubs, to visiting schools and leading in PE sessions.
"Tigers Sports give schools access to our wealth of experience, use of facilities and equipment, as well as the opportunity for youngsters to try out a variety of sports.
Tiger Sports combines more than 20 years' experience in community sport, alongside fully qualified and DBS cleared coaches.
There is also the opportunity to join the Tiger Sports programme as a casual coach helping to deliver and coach across the multi-sport programme as well as engaging with schools, colleges, clubs and teachers to promote the initiative.
If you'd like to be considered for this part-time role, please click here and apply.
If your school would like to find out more information, or would like to get involved with our 2020 programmes, contact [email protected] or call 0116 217 1315.