Leicester Tigers staff member Phil Everitt towers over the Harlem Globetrotters in the latest of our Tiger Hunt photos.
Phil, who measures in at 6ft 8in, met the world-famous exhibition basketball team at the Barclaycard Arena in Birmingham – and wore his Tigers colours for the occasion!
The Globetrotters' show included a game against the World All-Stars, as well as a series of tricks and routines.
Tigers' management information services and project manager Phil, a former Royal Navy photographer, had his picture taken with the Globetrotters afterwards and was easily the tallest on show.
But Phil was dwarfed by the All-Stars' 7ft 8in Paul Sturgess, from Loughborough, who is known as Cager. The pair are pictured below.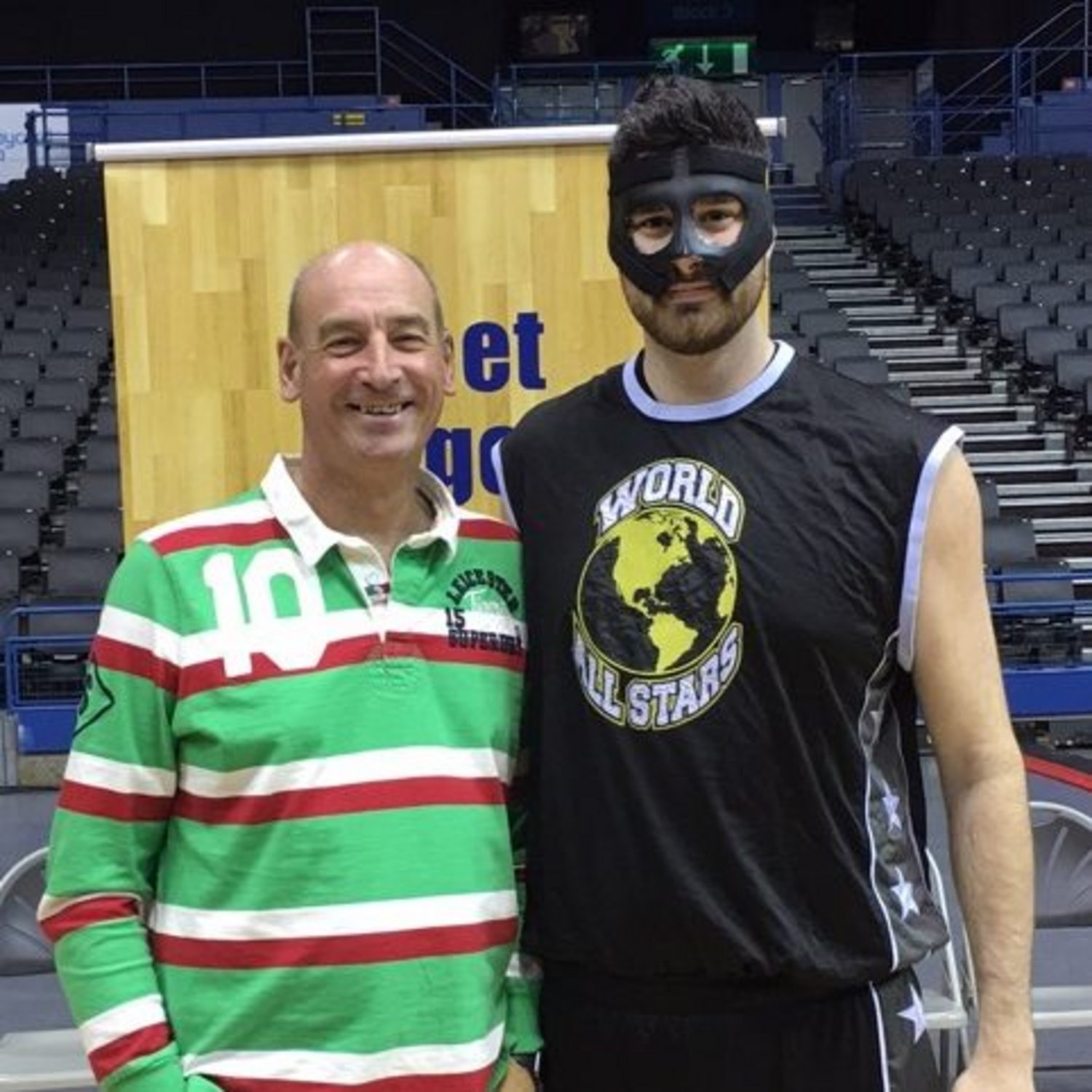 Cager wears size 18 shoes and was recognised by the Guinness World Records in 2011 as the world's tallest basketball player.
"It was a great experience," said Phil. "It was meant to be a treat for my son, Jack, but secretly it was a treat for me because I remember watching them on the telly in the 70s.
"I talked to Cager about how disturbing it is when you meet people who are taller than you, because it doesn't usually happen to me.
"He said it has happened to him once, that there is always 'a bigger fish in the pond!'"
Tigers are asking supporters to get involved in our Tiger Hunt by sharing their photos in club colours from holidays, days out and occasions throughout the summer months.
Email your photos to [email protected], tweet @LeicesterTigers on Twitter, share with @LeicesterTigers on Instagram or post to our Facebook page. And don't forget to wear your Tigers colours or fly your Tigers flag.