Season ticket holders who have yet to receive their season ticket card for the 2018/19 season will receive it in the post ahead of Leicester Tigers' pre-season fixture against London Irish on August 24.
The ticket office team at Welford Road have begun the process of mailing out each individual season ticket card and official welcome letter from the club to fans for the upcoming season.
Season ticket holders who will receive a new card:

1. New season ticket holders – welcome to the #TigersFamily
2. Those season ticket holders who have changed their seat or age category for the 2018/19 season
3. Those season ticket holders who purchased their season ticket after May 31, 2018
All other season ticket cards will continue to work as normal unless you fit into any of the above categories. If you receive a new card, please use this and dispose of your old card accordingly.
Tigers 2018/19 season ticket guarantees your place at all 17 home games at Welford Road and offers the best value ticket with a host of benefits.
Meanwhile, Tigers supporters who have held a season ticket for more than 10 years have been recognised on the official #TigerFamily board at Welford Road.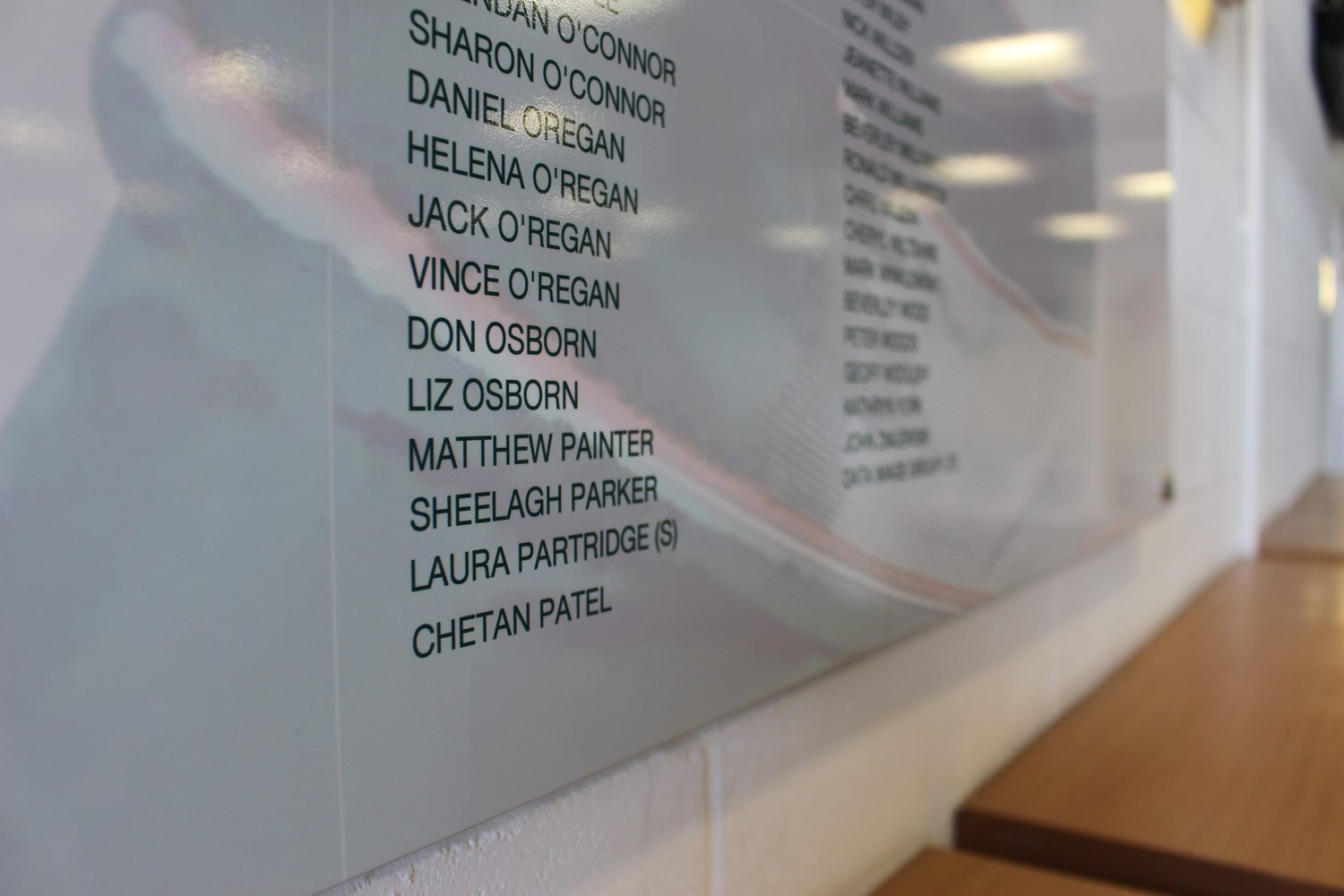 The plaques are situated in the Final Whistle Bar in the Holland & Barrett Stand and celebrate the long-standing support from fans as well as the hard work and dedication of members of staff who have worked at the club for more than a decade.
Tigers update the boards, which were first installed in 2010, ahead of each new season.
Laura Partridge, corporate sales executive at Welford Road, has worked for Tigers since joining in April 2008 and was one of the 302 new names to be added this year.

Laura, who comes from Birstall and met her partner Andy at Tigers, who worked as a performance analyst at Oval Park, said: "I'm proud to see my name on the #TigersFamily board. It's great to be a part of a little bit of the history of the club and I couldn't wait to let my dad know.
"My older brother Mark played rugby for Belgrave RFC when he was younger and my mum Denise and her pals always make it to games throughout the season so Tigers really has become a family affair!"
Fans will be able to see the #TigersFamily board's latest additions at the pre-season game against London Irish on Friday August 24 (7.45pm).
Find out more about becoming a Tigers 2018/19 season ticket holder at the link below or by calling the Tigers ticket office on 0116 319 8888 (option 2).