Thank you to all of the Junior Tigers Club members who entered the Design Me – Rugby Ball Competition and congratulations to our winners.
Welford received a stack of entries and it was very difficult to choose one winner, so we've gone for three!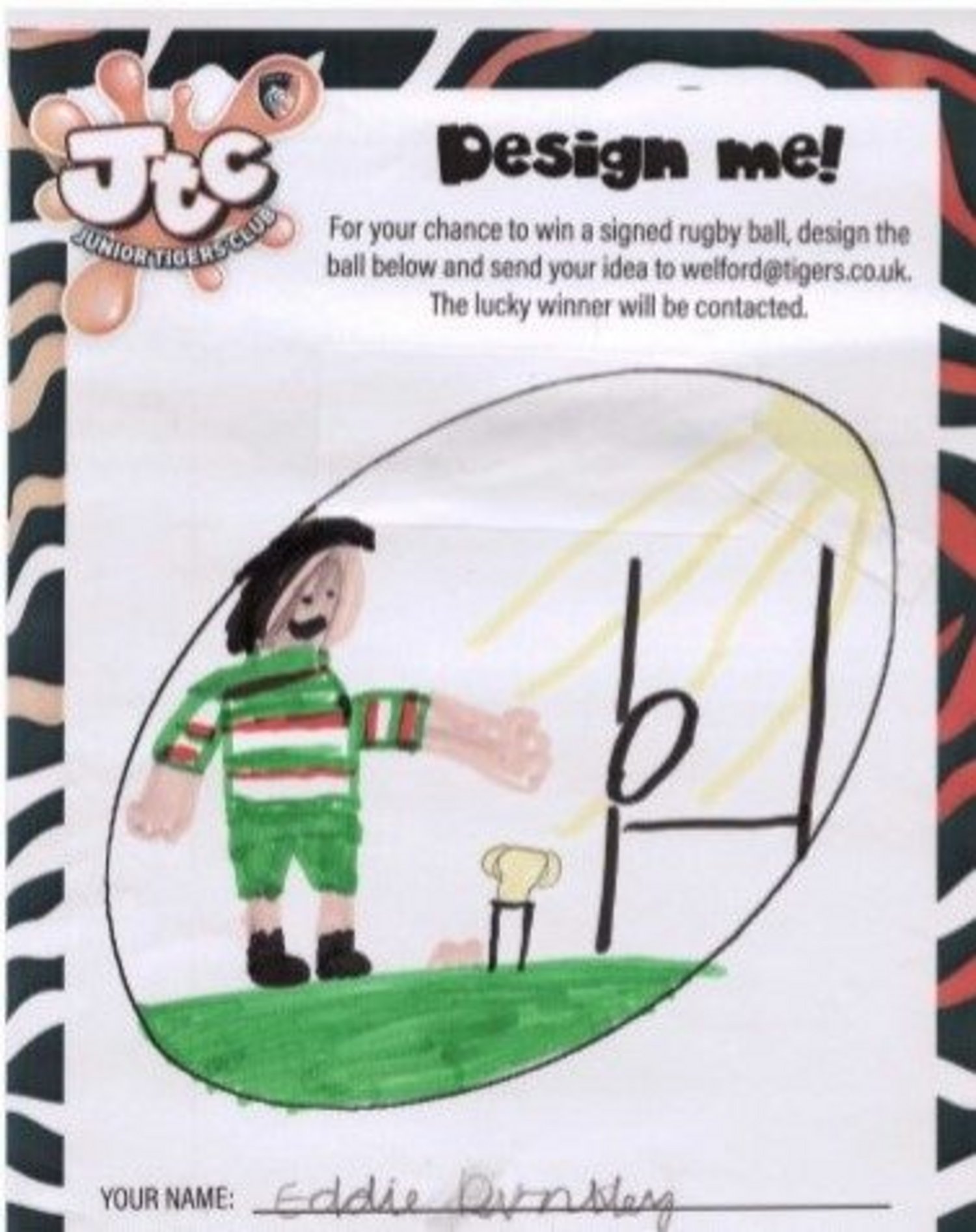 Well done to our winners Eddie Dunkley, George Nicholson and Lexi Milligen who receives a special mention for her NHS design at this time when their staff are working so hard to protect us.
A signed Tigers ball is on its way to all three winners.
There are a number of activity sheets available on the JTC home page for young supporters – especially good when you have to spend more time indoors during the lockdown – and you can see Welford going through an exercise routine too so you can join in and stay active while also staying safe at home.
Look out, too, for a chance to design a healthy meal for a favourite Tigers player as part of the club's Well-Being Week programme.
Click here to see all of the activities available.