Excellent week, my son learns so much in a week and is prepared for the season ahead, which shows in his playing and teamwork when the new season begins

Vicky Massie
Core Camps (U9s – U13s)
Our most popular holiday rugby camps are our full day camps, run over four or five days. Included in the camps are 4 hours of activities and coaching under the guidance of Leicester Tigers each day, a focus on fitness and rugby skills as well as the chance to improve fundamental movement skills over the course of the week.
All about contact
From U9's and above, we begin to introduce young players to the contact-based games and technical skill breakdowns within managed sessions, that we believe are important for each player to develop their own awareness, understanding and decision making abilities. Exercises such as tackle techniques, wrestling techniques and a player's bodyshape at the breakdown are important skills that introduce and prepare young players for contact, before implementing in game-based scenarios.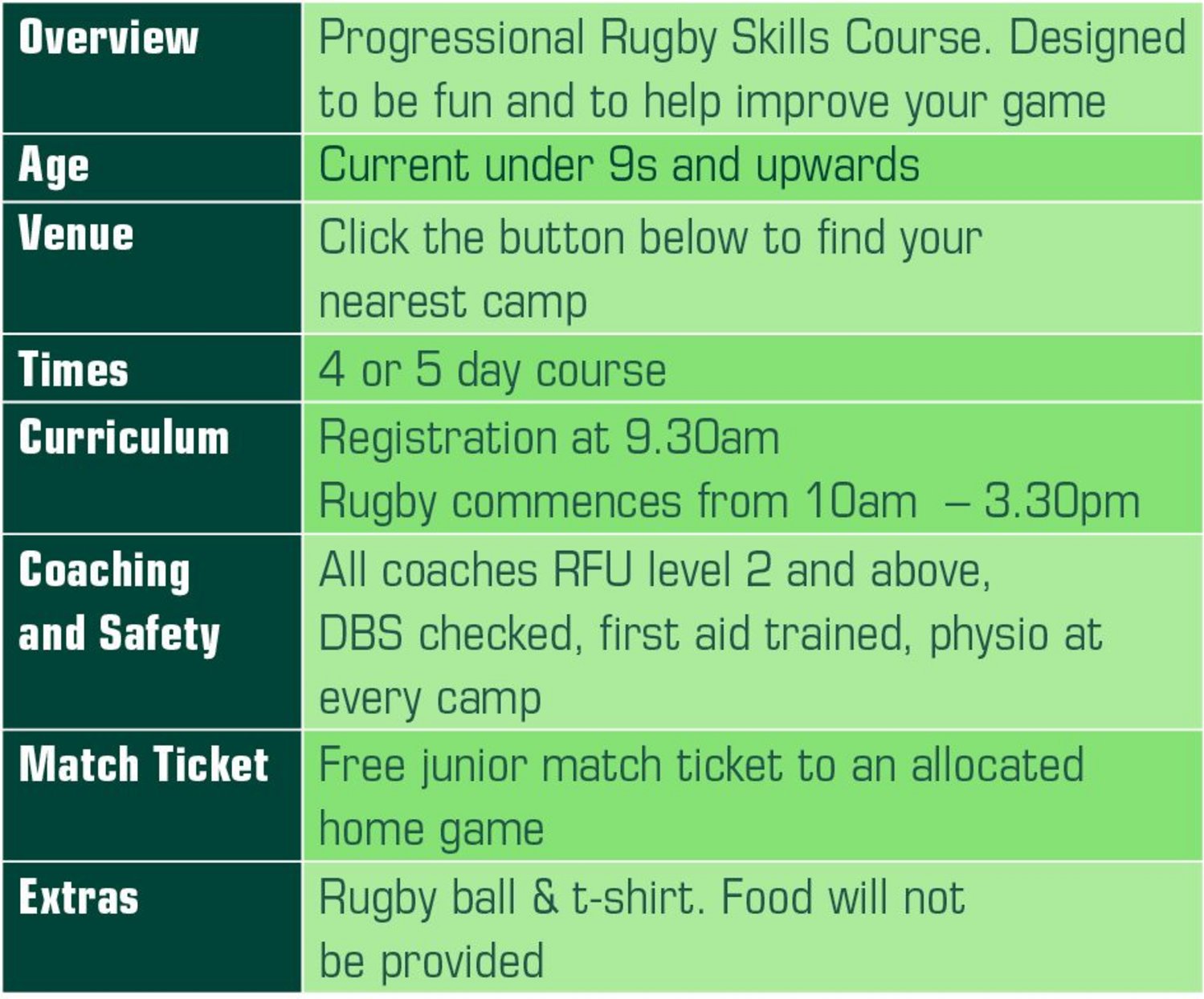 Structured Timetable
Our professional coaches have put together a full week of activities designed to improve your child's game and make them a better player.
Themed Days
Each day will have a theme to work on including "Go Forward", "Tempo", "Attack Space", "Get the Ball Back" and "Connection to the Ball".
Train Like a Pro
Led by our team of coaches, this course will see players Train like a Pro, making sure they are in the best space to learn and are prepared well for each activity.
Serious About Fun
We're also serious about fun, so we know that players will come away having had a great week with new friends and improved skills.