Hello!
As our first season together reaches a thrilling conclusion with a Twickenham final, this feels like the perfect time to write a little preview of what's to come and say a massive thank you for what has such been an exciting year for your Leicester Tigers women's team!
The Final
Victory in the semi-final has taken us through to Twickenham! The team have done an outstanding job to win every game this season (in their first ever year playing together!), they've only got one to go and we'd love to get as much support as possible! We've played Sunday's opponents, Cheltenham Tigers, twice this season and we know they're a well-coached outfit who have pushed us to the limit on both occasions so it should be a cracking matchup.
If you've read anything about our team this season, you'll know we love a display of proper attacking rugby. I favour an expansive game, always playing quick ball and getting the ball wide to some speedy wingers. This is a Leicester Tigers side though and that means we marry those attacking instincts with a dominant set-piece and take advantage of any opportunity for an old-school rolling maul.
The opposition in the final, Cheltenham Tigers, have a successful history in this competition, putting in a dominant 47-10 win in last year's Championship play-off final against Thurrock Ladies, a play-off series route which included knocking out Tigers' semi-final opponents from this year, Old Albanian Ladies. This season, they have only lost twice, scoring 533 points and conceding just 167, claiming try bonus' in 11 of their matches. In their semi-final from this season, Cheltenham went down to the south-west and knocked out Bath Rugby Ladies at their home ground, scoring a sackful of tries in a 22-47 win. We are excited for the challenge and cannot wait to get out on that pitch!
The final will be on Sunday, April 30, 3pm kick-off at Twickenham and entry is free. The club is also subsidising travel down to HQ with buses running from Mattioli Woods Welford Road at a return price of only £20 per person. There's only a few places remaining so make sure you're on it! There's absolutely nothing better than hearing the Tigers Family in full roar so please lend your voice, by either turning up on the day at the stadium and coming straight in or by joining us on a road trip down South!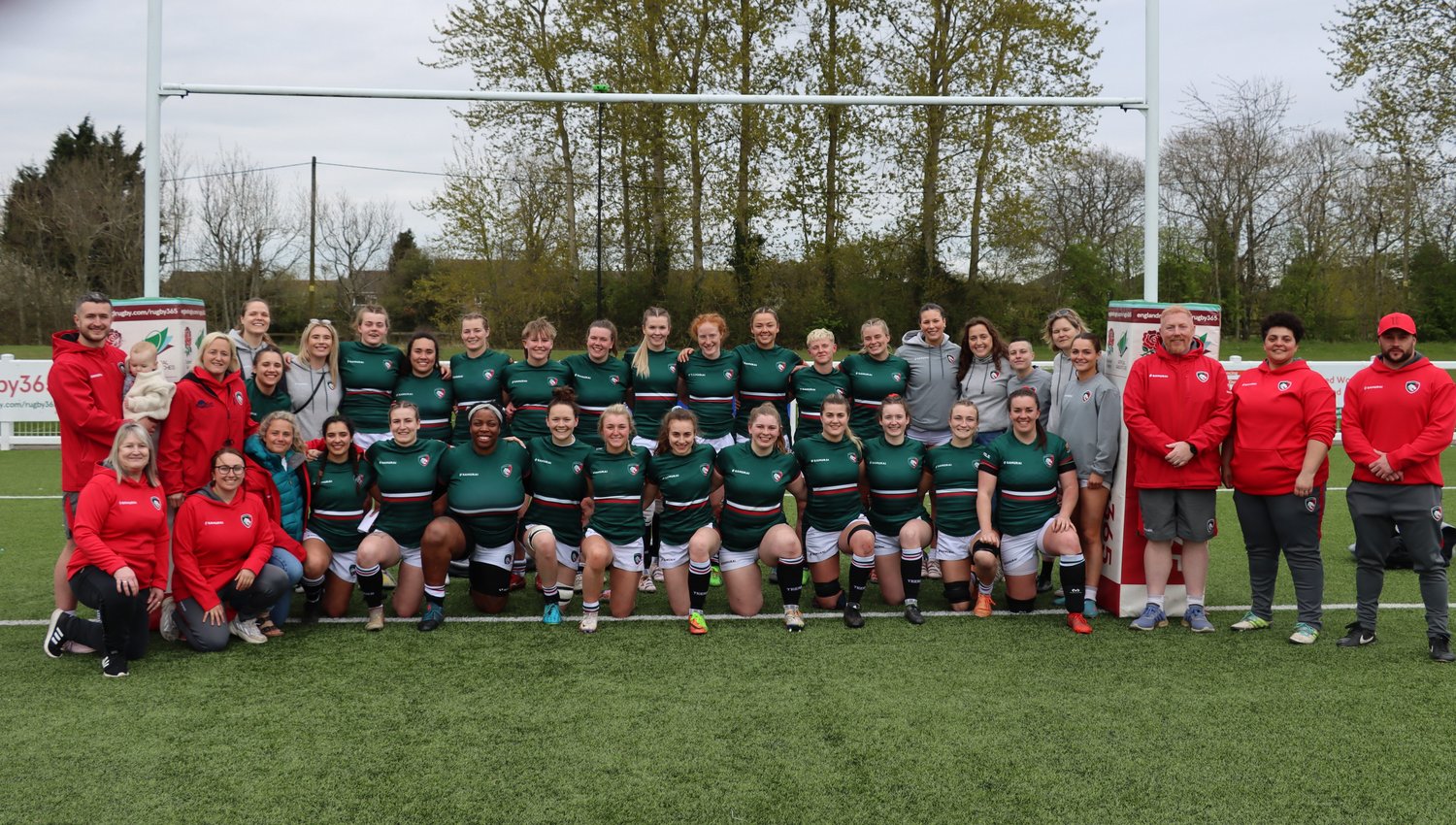 Next Season
These are very exciting times indeed for the club, with plans coming together for next season.The one thing I am able to tell you right now is that all of the squad taking part in this year's final, as well as some who are not featuring, will be offered a contract for next season in the Premier 15s. This gives us a great core of Tigers to build on, a group that have shown incredible dedication to the shirt, a group that have shown exceptional growth on and off the field and a group who are fully deserving of these opportunities. We are looking forward to signing them all up in the coming weeks.
You!
Amazingly over 4,500 (!!!!) of you have already committed to a women's season ticket for the 2023/24 season, and this has given the club the base to be able to make some strong appointments to the coaching team and add some extra quality to the playing squad. Every penny you put into the club for the women's game supports us giving our players the best facilities, coaching and equipment so thank you all for your support. To the familiar faces we have seen on our journeys around the country, to the roars we hear when we run out at our jungle of Mattioli Woods, to the unforgettable smiles of those young girls who make our day when asking for selfies, we all want to say a massive THANK YOU!
There are hugely exciting times ahead and we are delighted to have you with us at the forefront of this journey. Next week we can begin to look at how our first season in the best women's league in the world will take shape. For now, as will always be the case with this team, we're all about the next job and that comes this Sunday when we travel to Twickenham. Come on you Tigers!
Cheers,
Vicky