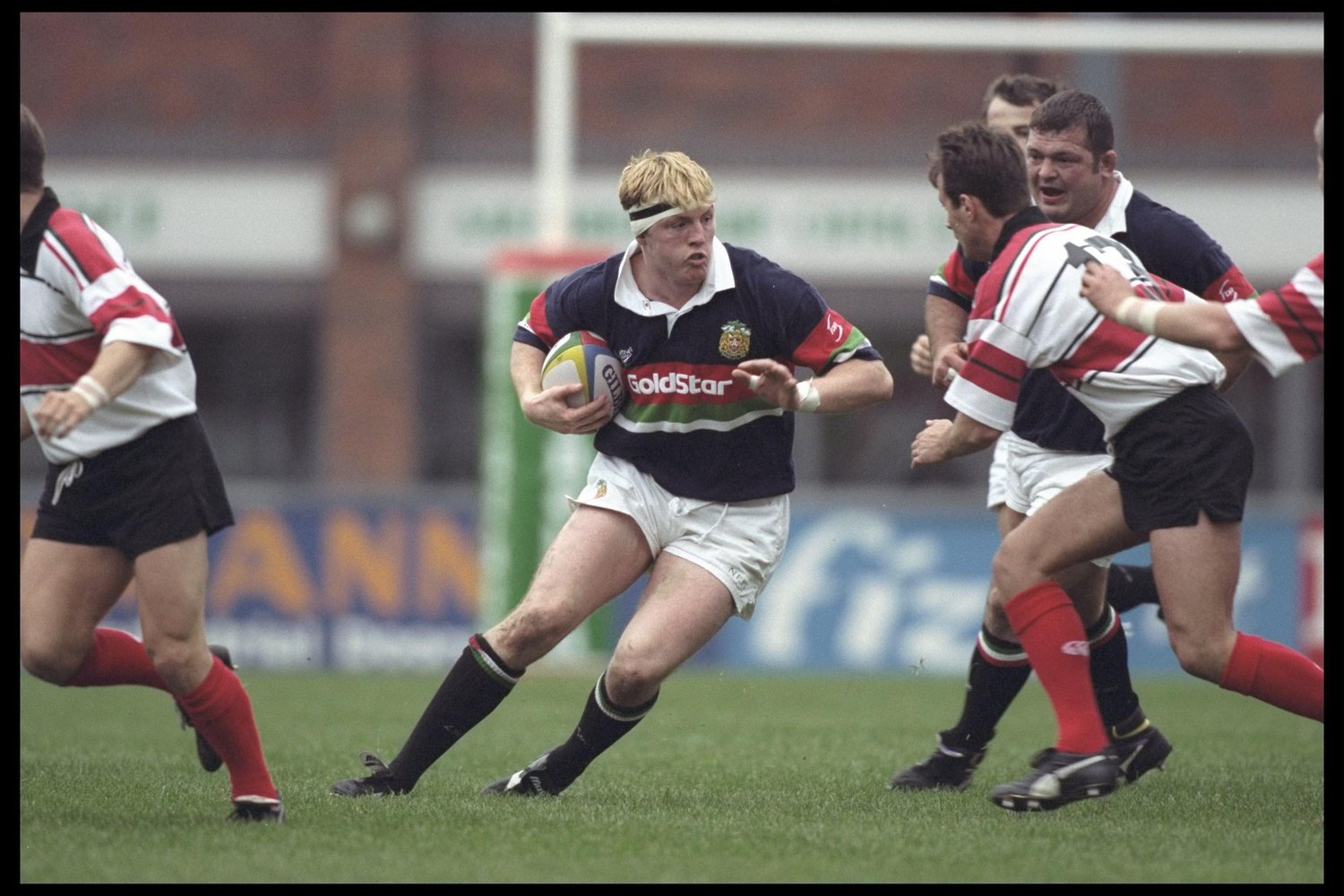 Following the launch of the Captains Collection replica shirts, we're giving fans the opportunity to find out more about the stories behind each of our unique cotton shirts.
A year on since the game turned professional and the sport was very much on an upwards trajectory. Television deals, sponsorships and a worldwide fanbase elevated rugby to new heights.
Tigers green, white and red stripes were now some of the sport's most recognised brands and the 1995/96 season saw the introduction of a dark blue away shirt mirroring the narrow horizontals.
Ahead of the 1996/97 season, 'Goldstar' became the club's front of shirt sponsor as known in the modern day and the stripped back away shirt provided a new look.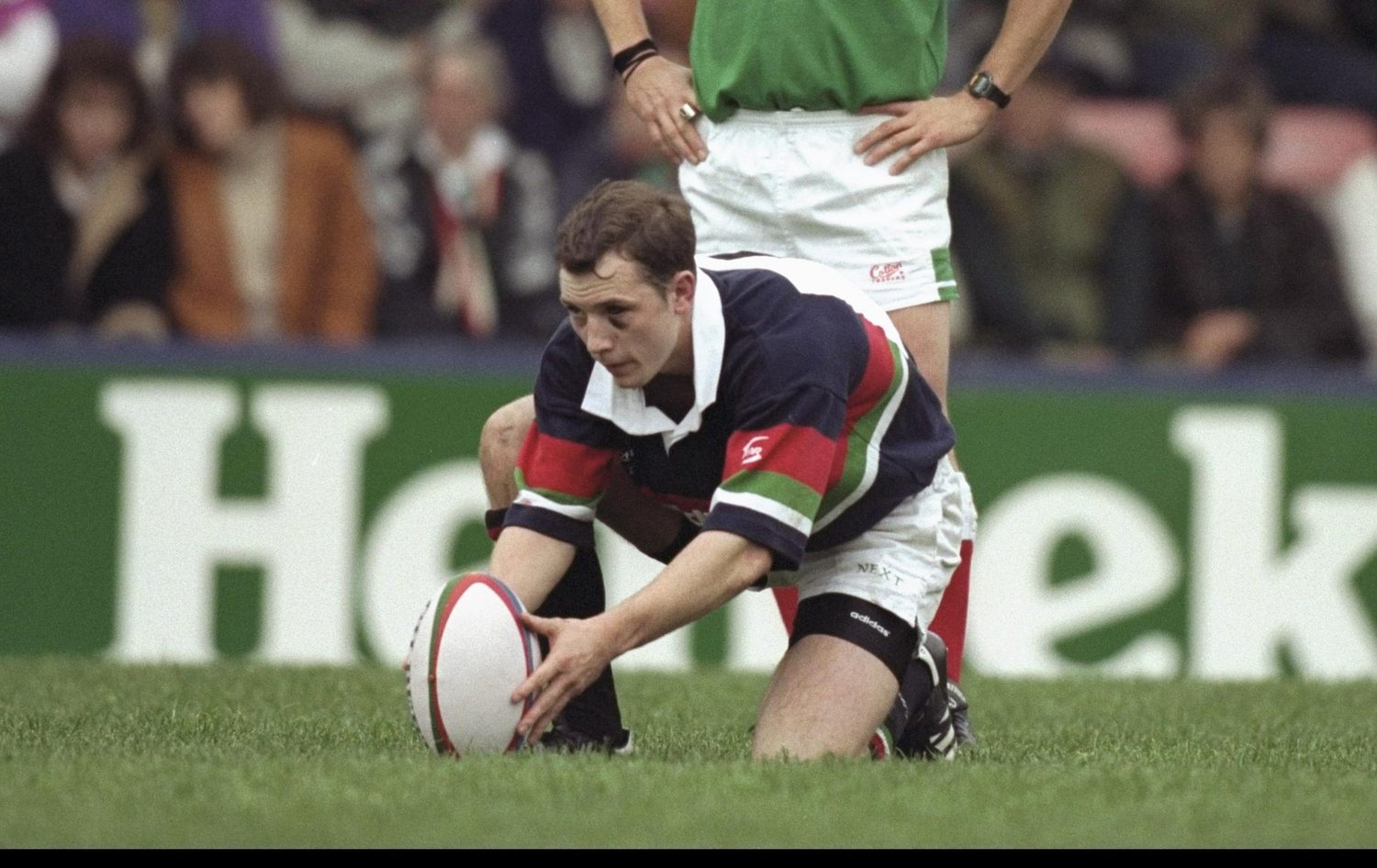 A bold base of blue was the backdrop to a single horizontal stripe contain the Tigers red, green and white colours. A stand-out white collar and a club crest feature the two lions holding up the city's crest, an original shirt from the time is one the rarest of Tigers shirts from yester-year.
Leicester Tigers would go on to win a famous Pilkington Cup trophy beating Sale 9-3 at Twickenham.
The cup would be the final one lifted by captain Dean Richard, before he took the reins as director of rugby the following season - and we all know what happened next.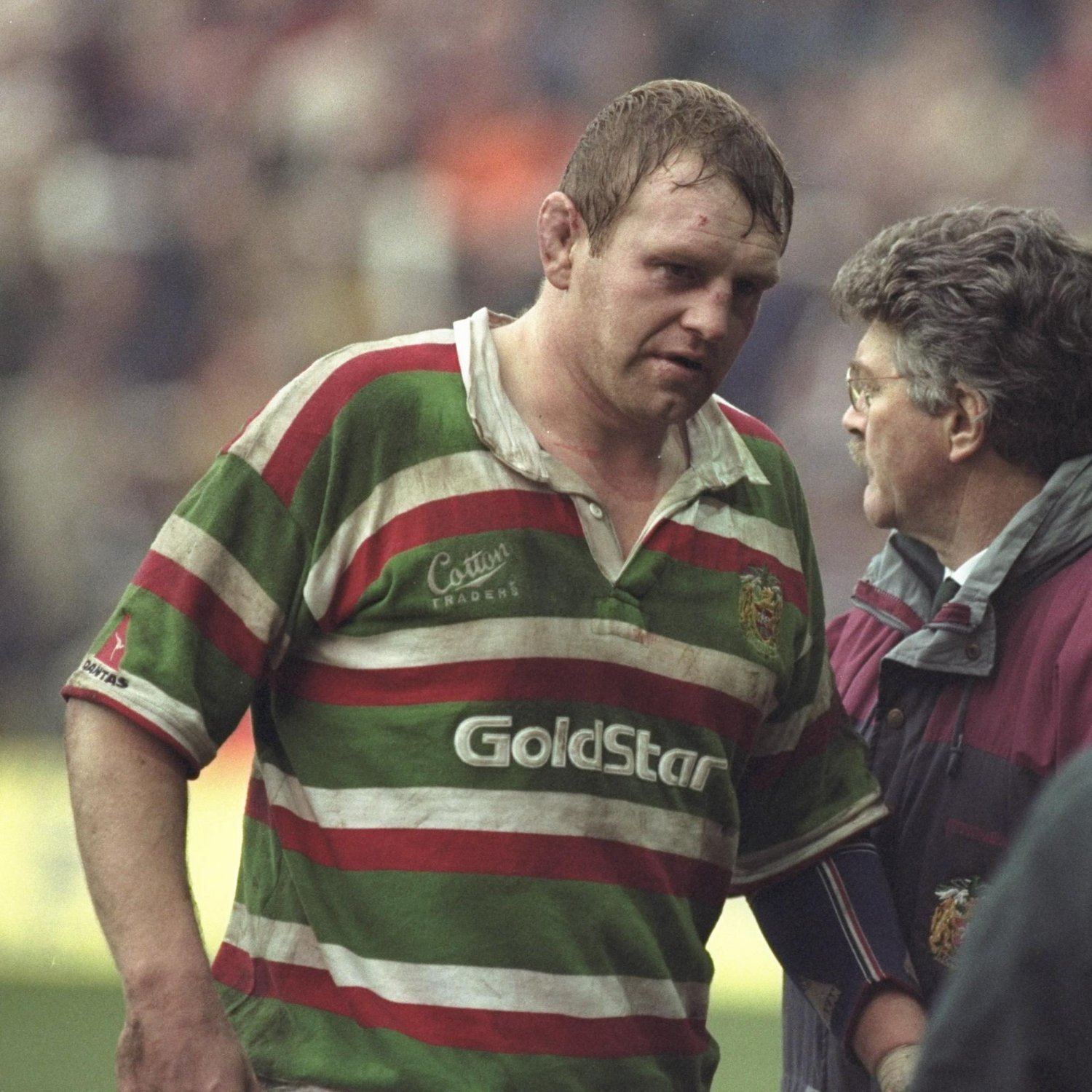 'Deano' re-invented the role of the No.8 combing physicality with an instinctive feel for the game and where the ball with go. Socks around his ankles, shirt flapping in the wind, his leadership of the club from the amateur to the professional era made him an icon of his generation.
Born in Nuneaton, Richards made his Tigers debut in 1982 and went on to represent England 48 times and joined the British Lions tour of New Zealand in 1993. He would make 314 appearances in the green, white and red and inspire for Tigers next crop of generational talent.
Check out the 1996 shirt as well as the complete Captains Collection at the link below.