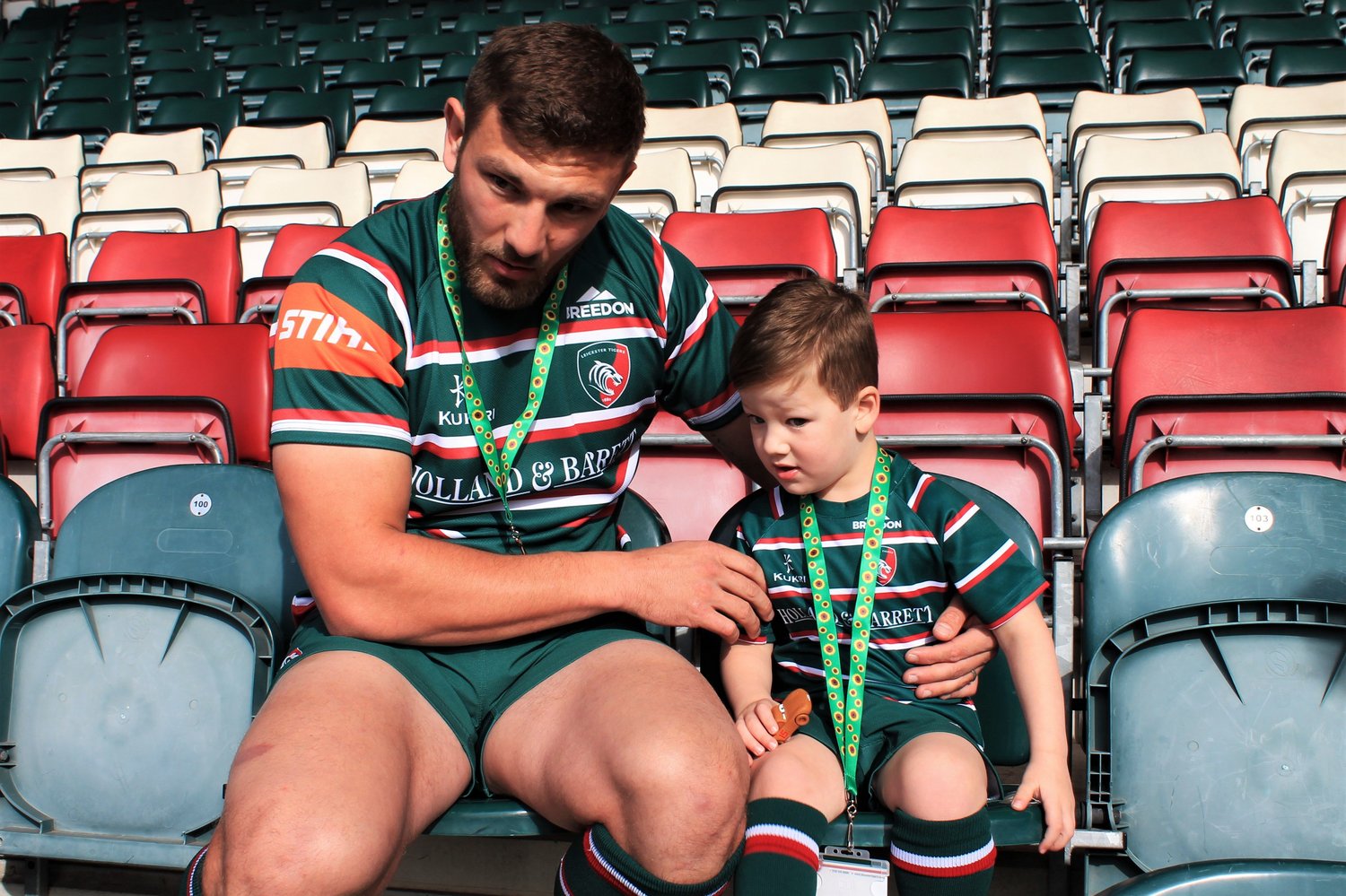 The matchday will see the club launch its Sunflower Lanyard Scheme, work with a number of organisations to help raise awareness of different disabilities as well as introduce the club's fully trained Inclusive and Accessibility Stewards and staff.
"Life has never been easy with twins Theo and Oscar in the first place, but since Oscar's diagnosis we have had to educate ourselves on the challenges around autism and how they fit into our day-to-day lives" Harry explains.
"A typical matchday for Oscar means that due to big crowds, loud noises and unfamiliar settings, he can become overwhelmed. The journey to your seat can be a challenge, and if Oscar does become upset, obviously, we aim to calm him down or try to take him to a quieter place.
Harry will be taking part in a 7k for 700k challenge as part of World Autism Awareness Week during March 30 - April 5 2020 and sees increasing awareness as the first step to educating others.
"I think more people are aware of autism nowadays, but there is more to be done. Since speaking about our experiences, I've been overwhelmed with the level of support and number of people contacting us to share their association with autism.
"We are fortunate as rugby is a very family-friendly environment. Every child and individual is different and whilst there is no 'one-size-fits' solution, but by simply asking if someone is ok, or offering to help them out, you can make things easier for those around you.
The Sunflower Lanyard scheme has now been introduced at a number of sporting venues, as well as supermarkets and facilities to help recognise those with hidden disabilities.
"In my experience, the lanyards are easy to pop on and allow people to recognise why Oscar may be acting a certain way. But for me, simply lending a hand and being patient can help everyone.
"I have become a more patient and empathetic person, you never know what people may have going on so if I see someone having an issue, I ask if they are ok or need a hand. It's simple but for a family can make a huge difference.
Further details will be announced in the build-up to Celebrate Inclusion Day including the introduction of the club's Inclusive and Accessibility Stewards and key people involved to help fans on matchdays.
If supporters would like to find out more information, or would like to highlight any specific requirements or questions, please email [email protected] or call the Leicester Tigers ticket office on 0116 319 8888 (option 2).