Leicester Tigers back-rower Jordan Coghlan says his side must be on their 'A-game' from the first minute when they face a tough Cardiff Blues outfit on Saturday.
The 27-year-old lines up at No8 for the European Challenge Cup clash in the Welsh capital, in a team which starting fly-half Tom Hardwick describes as a 'great blend' of youth and experience.
"I'm excited to be back," said Coghlan. "This is my first start since Bath away [in the Premiership Rugby Cup], so it's good to get another opportunity to play.
"Geordie's said he wants a more mobile team to suit the [4G] pitch, but it doesn't change too much about how we play.
"We might throw the ball around a little bit more and expect a quicker game in defence, but we'll have to be on our A-game in every aspect because they're a strong side and will be raring to go."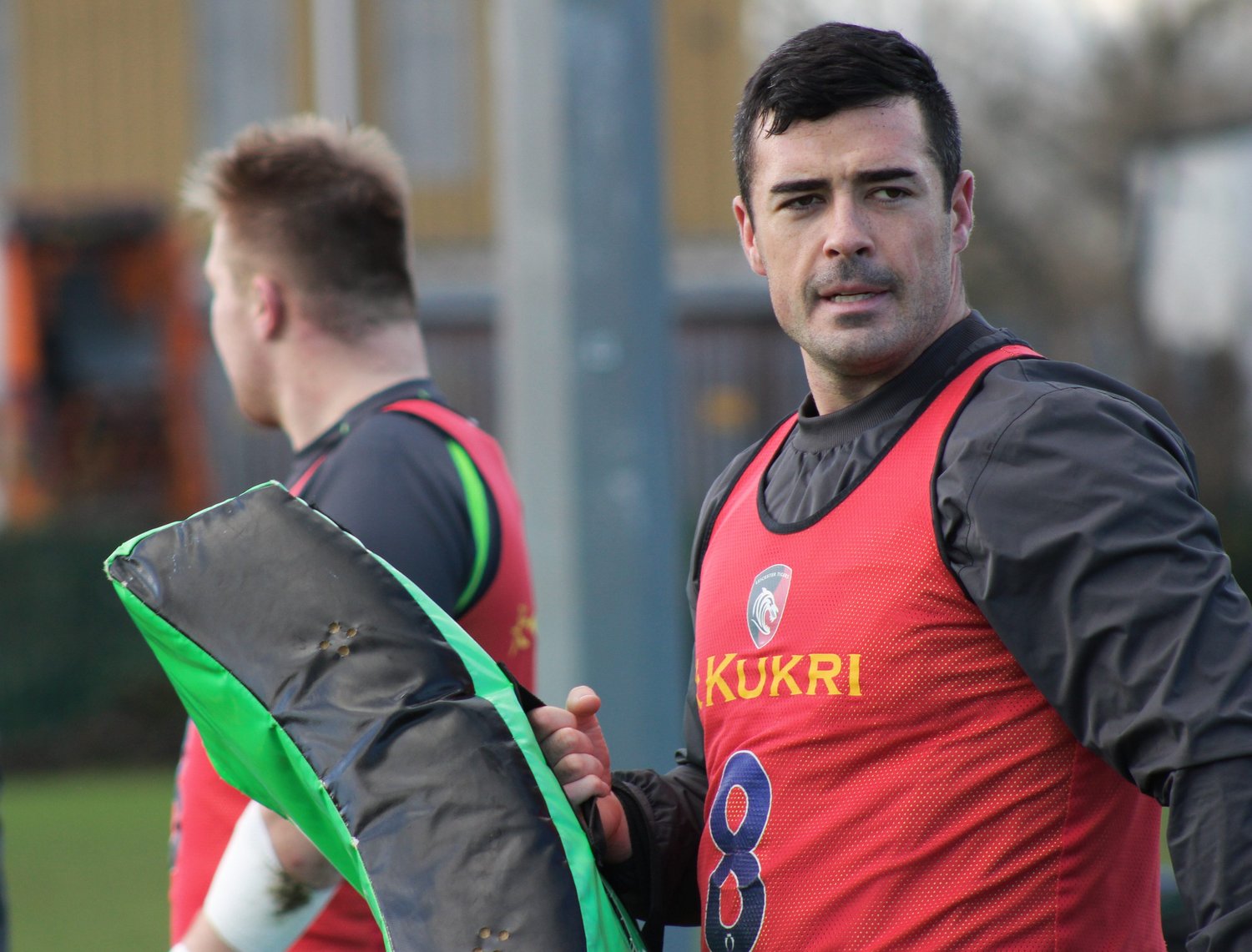 For Coghlan, who moved across the East Midlands from Championship side Nottingham this summer, a start in Cardiff serves as reward for the tough training schedule at Oval Park.
"I think – and hope – I've been knocking on the door for a lot of the games this season," he continued.
"But I've still been working hard to get this opportunity to start again and hopefully show the coaches what I'm all about.
"It's really exciting for me, and I'm really looking forward to this game."
And, while head coach Geordan Murphy draws on his wider squad for the trip westwards, Coghlan insisted that the club's international stars have played a key role in preparing the matchday 23.
He added: "Those guys are huge. They've added a lot of physicality, and it's great to have them all back in training.
"You know what they can do on the pitch, but they also bring a huge amount of knowledge.
"[Jordan] Taufua has been brilliant and really helped our back row, giving us an insight into what it was like at the Crusaders and bringing in little details to help us out. It's really exciting to be in a squad with those kind of players.
"While they might not be playing week in, week out at the moment, they're integrating back into the squad really well, helping us out, and making sure we're right for the weekend."