More than 60 pupils from four primary schools across the county were invited to enjoy a special Rugby Reading Champions session with the club.
Year five and six's from Barwell Academy C of E Academy, Fairfield Community Primary from Wigston, Rowlatts Mead Primary Academy in Leicester and St John the Baptist C of E Primary in Knighton went behind the scenes at Welford Road enjoying a rugby session and reading workshop at the ground.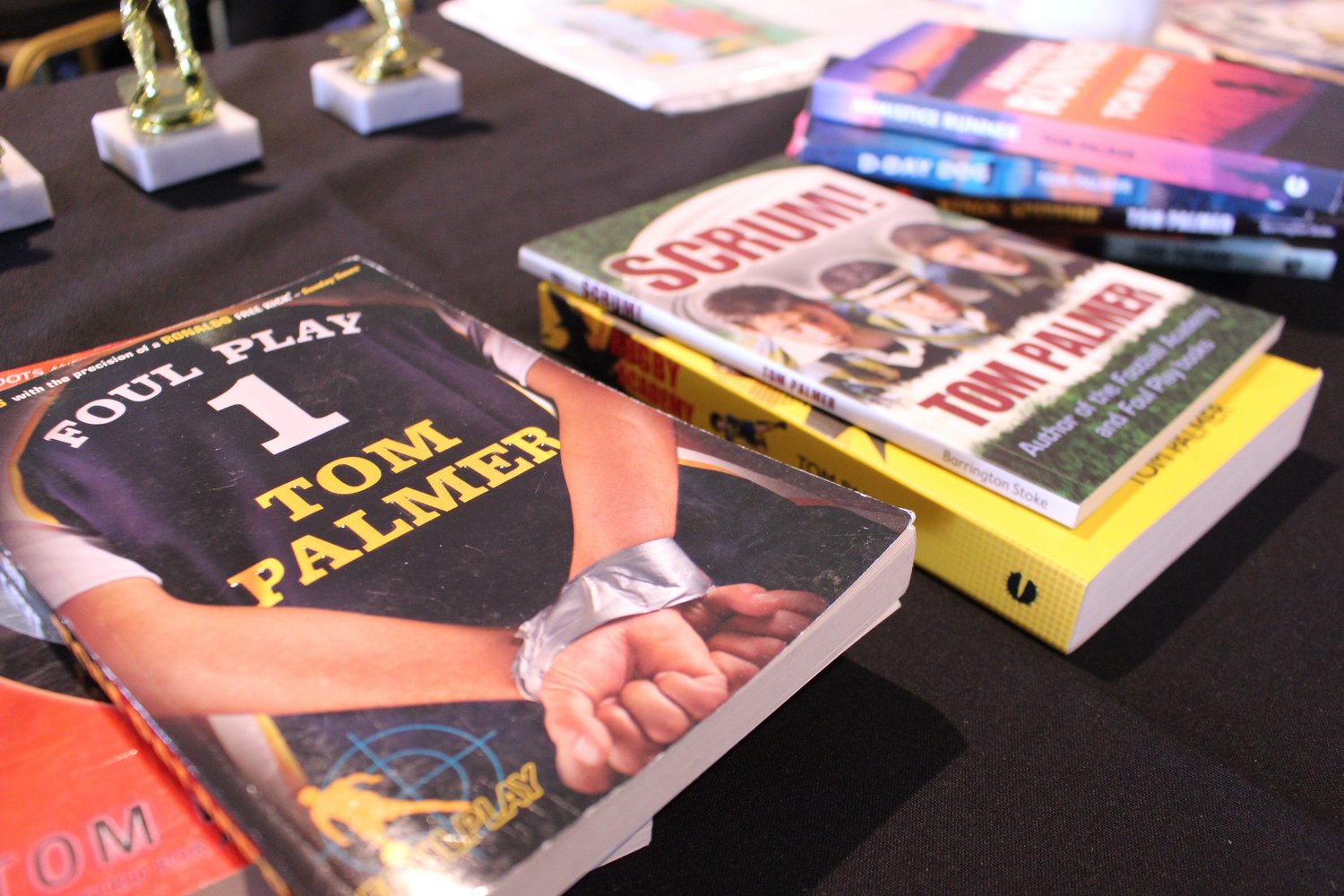 Now in its second year of delivery, youngsters split into groups and took part in an interactive quiz with children's author Tom Palmer, who's book 'Combat Zone' is read by students taking part in the initiative.
The other groups took part in an indoor rugby session with Tigers rugby development coach Laurence Walters, who has been delivering the sessions in schools for the last ten weeks.
Ten year old Chloe Brookehouse from Barwell, said: "We've been looking forward to coming to Welford Road and it's been amazing. We've had a tour, took part in a quiz and will be playing some rugby soon.
"I'm not really someone who reads but I enjoy sport, and over the past few weeks, have enjoyed the class all achieving things together. I've started reading the Dogman books by Dav Pilker and am interested in comics so will try and read a lot more."
Olivia Morris, a year six teacher and PE lead at Barwell Academy, said: "The excitement at coming to Welford Road this morning was ridiculous, there were lots of other kids at the school who were saying they were jealous.
"I saw the programme at a PE conference last year and thought that it looked great, I contacted Laurence saying I thought the initiative would be a perfect fit for us – as we are actively looking to push a focus on reading.
"They are a group that are not that keen on reading at the moment and we hope by introducing the element of sport and combining the two, we can develop their skills and enthusiasm for reading."
Rugby Reading Champions is funded by Try for Chnage and developed in partnership with the National Literacy Trust.
Find out more about getting involved with Rugby Reading Champions at the link below, or by contacting Laurence Walters at [email protected]