Leicester Tigers fans Dave Rochester, 50, his daughter Emily, 22, and her boyfriend Freddie, 22 successfully completed the 1,000 kicks challenge raising money for The Matt Hampson Foundation in support of Taylor Gough.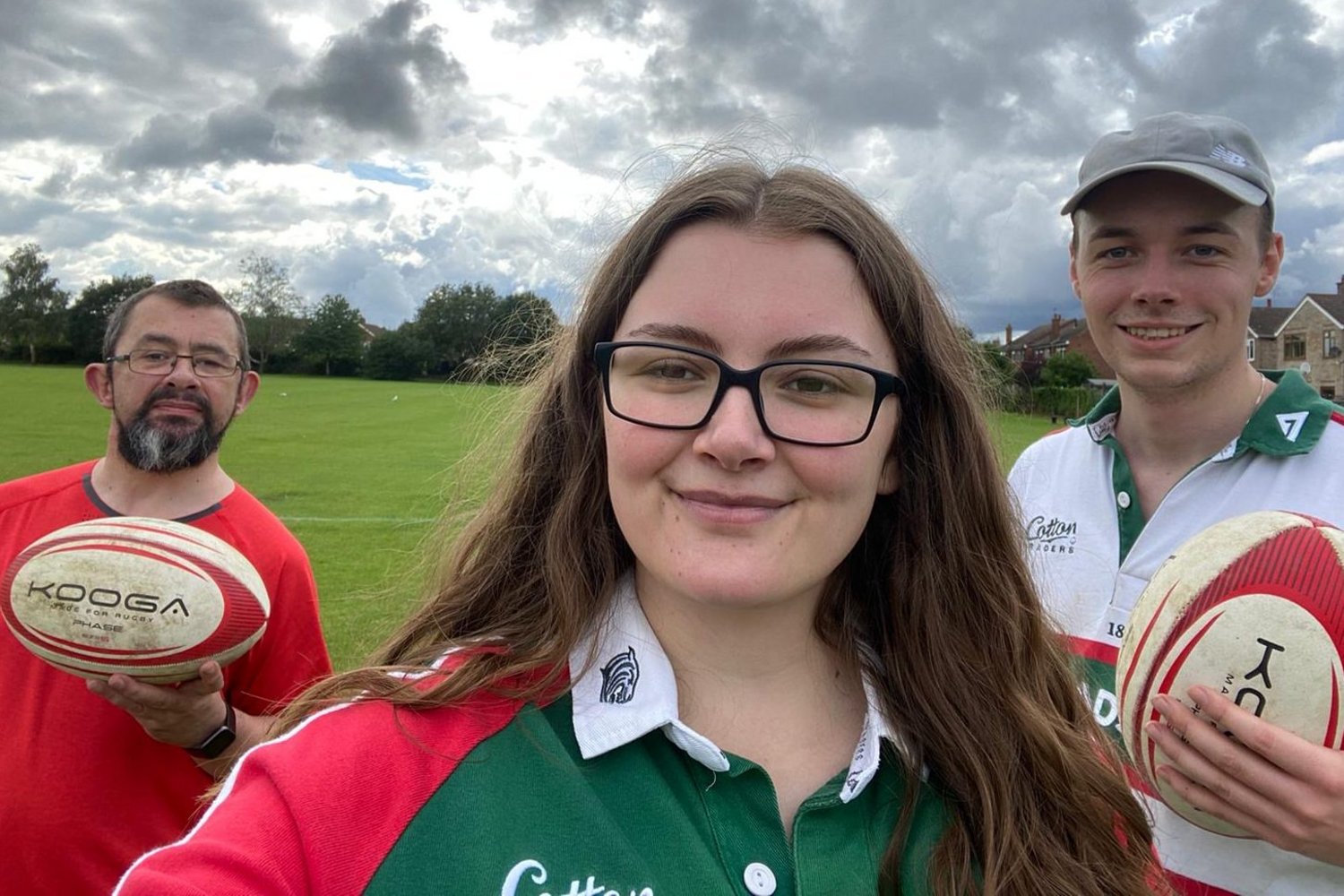 The trio set a target of raising £1,000 but have doubled that raising more than £2,300 thanks to support from the rugby community.
Hosted at Leicester Lions Rugby Club in Blaby, family, friends and supporters came down to watch the day's events as well as raise money through a raffle of signed merchandise.
Academy graduate Taylor remains in intensive care at Queen's Medical Centre in Nottingham, where the Leicester Tigers back-rower has been since mid-June after being involved in a major road incident.

The 20-year-old suffered multiple injuries, including severe spinal injuries, and it is the work of one of the Leicester Tigers official charities in the Matt Hampson Foundation that help individuals who have suffered life-changing injuries through their recovery.
Dave, Emily and Freddie began their attempt at 10.00am completing the first 500 kicks just before 12.00pm. After a break and some food, the raffle prizes were drawn with winners from both online donations and donations on the day. Lions president Melvyn Wright drew the first raffle prize winner.
The action continued from 1.00pm and following the 950th kick, the team and spectators made their way over to the first team pitch completing the final 50 kicks just before 3.00pm.
Dave, who is old school friend of Taylor Gough's dad John and whose idea the day was, said: "I would like to thank my family and friends, Leicester Lions Rugby Club and Taylor's parents for their support on the day, everyone who donated money and bought raffle tickets and also everyone that donated raffle prizes. Our initial target was £1000 and we are currently at £2336, so people have been very generous.
"The GoFundMe page is still open for donations and there is still a rugby ball signed by Jonny Wilkinson to give away.
"On September 30th, I will be taking the names of everyone who has donated £10 or more to the page and drawing a winner out of the hat to win the ball, so for a chance to win, please search for "Support Taylor Gough" on GoFundMe and donate, or click the link.".