Leicester Tigers fans have given their support to Manu Tuilagi after the centre suffered a knee strain in Sunday's Aviva Premiership opener.
Tuilagi strained the meniscus in his left knee during the game against Bath Rugby and is due to have surgery. His recovery time is estimated at 12 weeks.
Tigers fans have thrown their supporter behind Tuilagi on social media channels.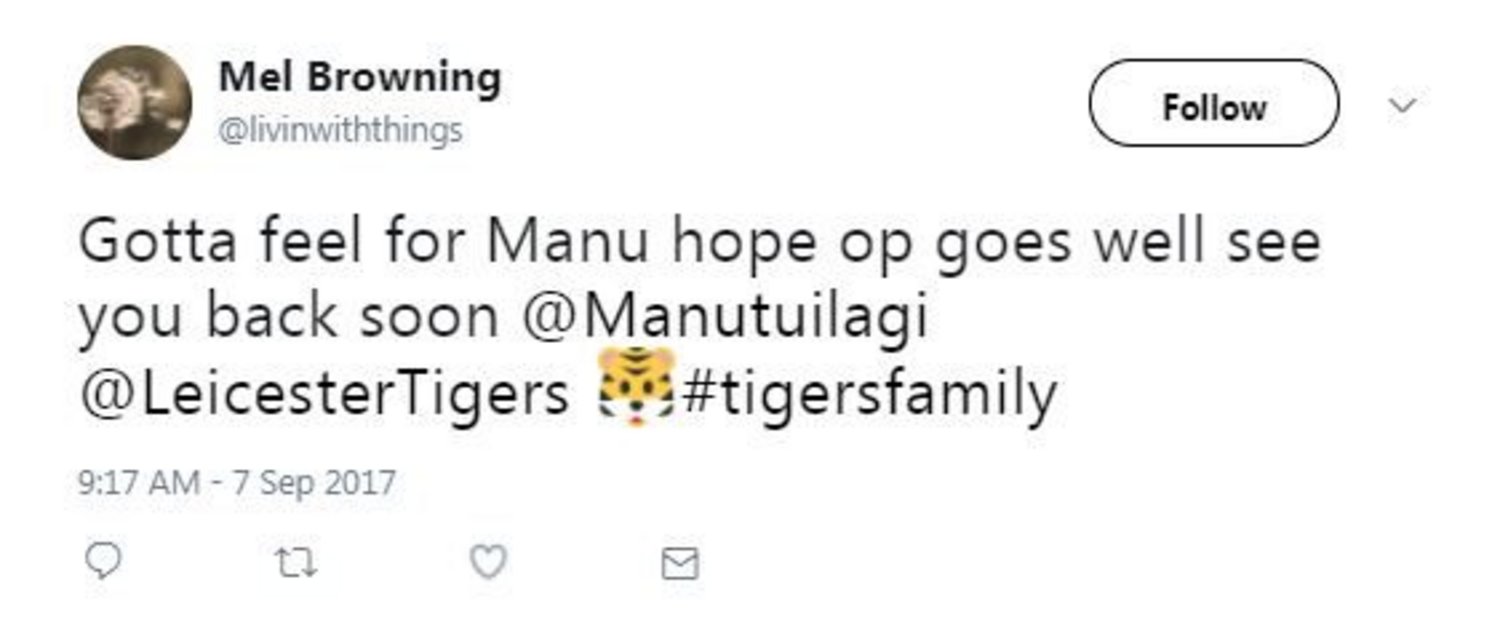 Rupert Taylor, posting on the Tigers Facebook page, said: "… you're an asset to the club get back on the pitch soon and smash your critics."
"Must have great mental strength to keep bouncing back!" posted Jamie Lawrence on Twitter.
Long-time supporter Phil Sandford added on Twitter: "his mental and physical welfare must come first. Now is the time for #tigersfamily to mean it."
Instagram follower @beckii279 said: "We are a FAMILY and he's a big part of it injured or not."
On Twitter, @tigerjane1 posted: "@Manutuilagi Wishing you all the best to get over this latest injury. Hope it's not too long til you're back in a @LeicesterTigers shirt."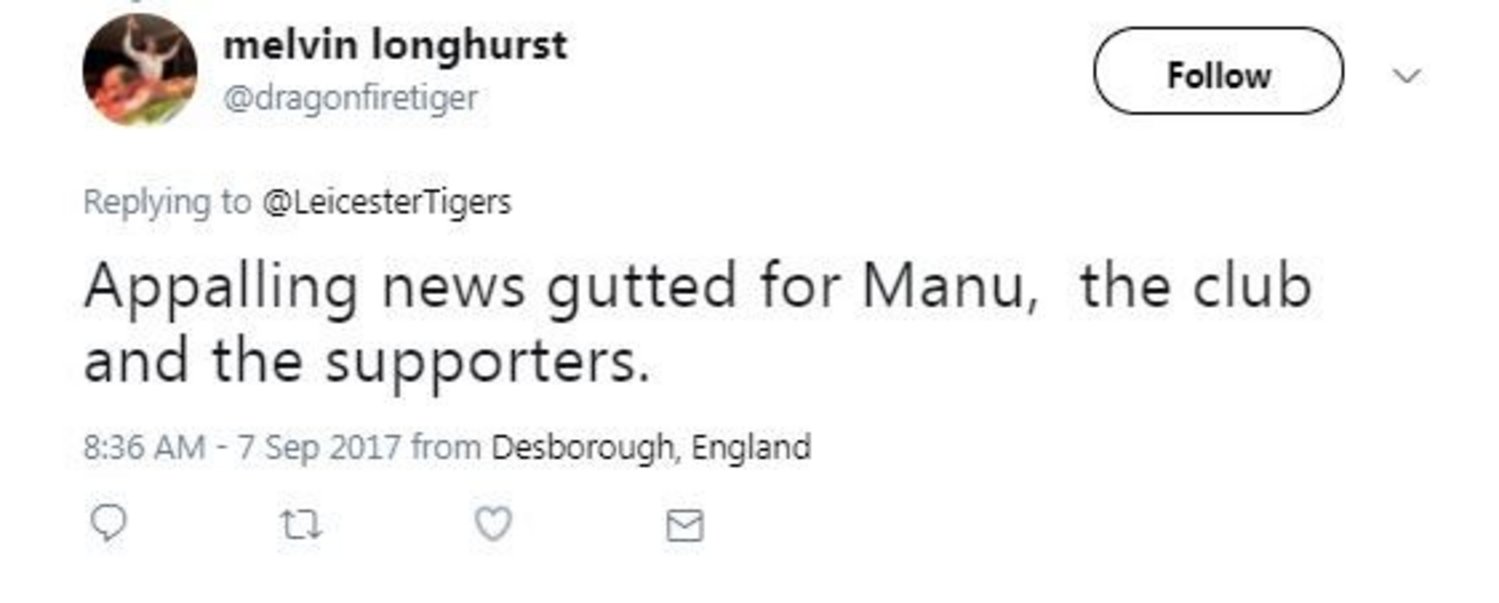 The wider rugby community have also sent messages of support for the 26-year-old centre.
"Gutted for all Rugby fans … we want to see the best players on the field," @therugbycoach1 tweeted, while former Tigers and England centre Will Greenwood added: "Tough news for @Manutuilagi regarding further injury. Professional sport can test you in many ways. @LeicesterTigers I hope the lad gets fit."
Add your show of support for Tuilagi on Facebook, Twitter and Instagram and use the #Tigersfamily hashtag.