Welcome to Week 3 of our online delivery for Fit Fans. Over a 10-week period, we are tallying-up the metres covered in walking, running, sprinting, swimming, rowing, cycling and jumping as part of the Leicester Tigers Foundation Around the World Challenge.
You can join any time, work on your own fitness and wellbeing, and hopefully help us raise funds for the Foundation's delivery of inclusion and education programmes in our own community.
And at the same time join a race around the world Tigers style with our Global Partner Clubs.
This week's we're providing an insight into the 'Wildlife of the World' with a number of bodyweight movements that either mimic or are named after animals across the planet. Getting in touch with our 'primal' side is a great way to build strength and increase our mobility.
As humans, we can fall into bad habits and neglect this part of our physical fitness. Hours spent at a desk, driving, scanning our phones can really impact posture, muscle tone (flexibility) and joint mobility which can ultimately lead to discomfort and pain.
But we have some easy tips which we can all add to our daily lives to not only easy our discomfort, but also facilitate health and wellness goals! We have provided just a selection of suggestions, so please share any you may have with us.
As always, there are three levels for you to challenge yourself and you can complete most of them in about two metres of space. Or, as outlined in the harder levels, doing them as 'walking' exercises. Enjoy!
Exercise / Distance per rep
Crab Walk / 1 metre
Donkey Kicks / 0.5 metres
Inchworms / 2 metres
Iguana Press Ups or Walks / 2 metres
Kangaroo Hops / 1 metres per hop
Starfish Jumps / 1 metre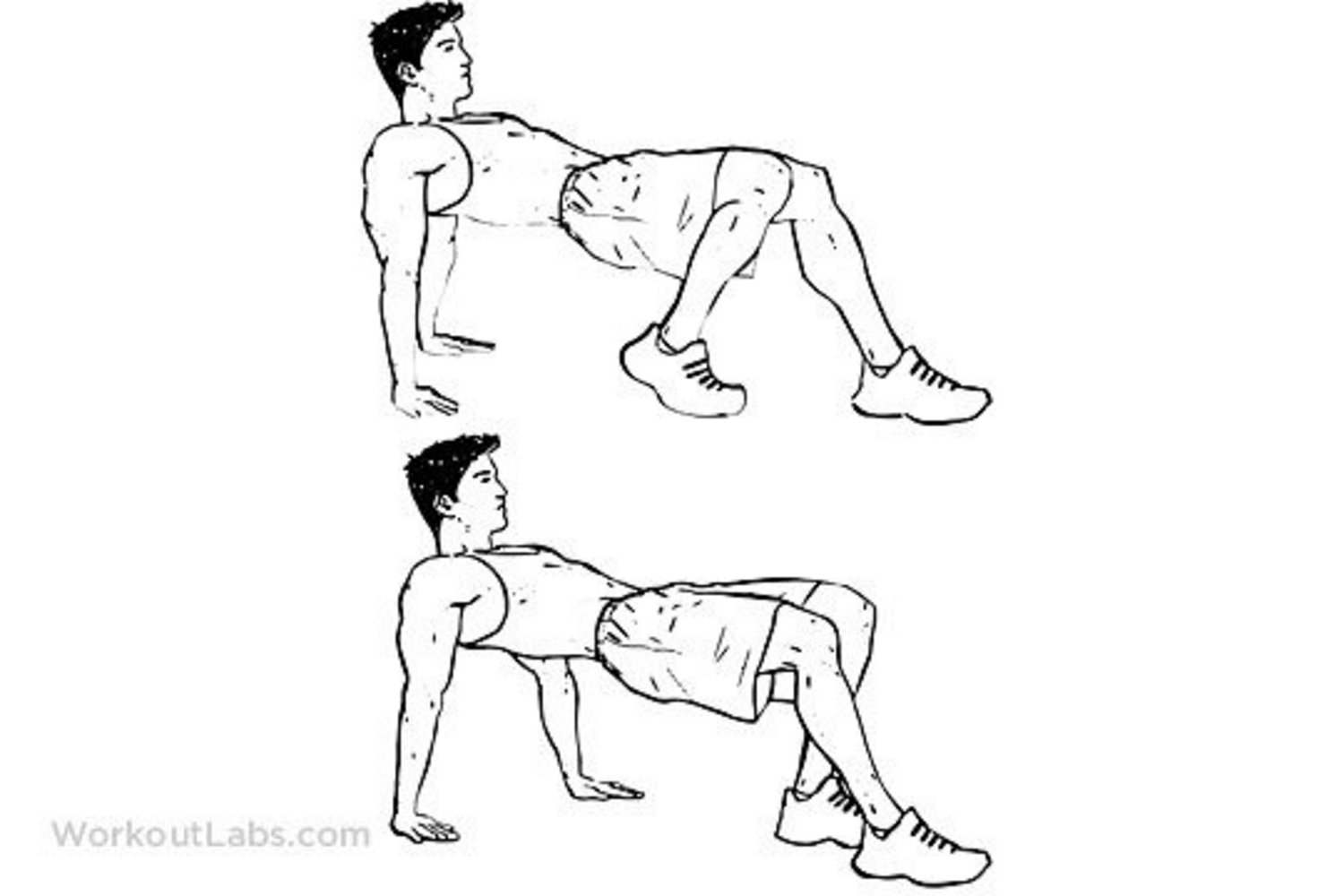 Crab Walk
Place arms under shoulders, and your feet under your knees.
Bridge yourself up so your hips raise off the floor.
If doing in-place reps, extend one leg off the floor then return for one rep.
If walking, step forwards with your opposite arm and leg, and try to keep your hips off the floor and your core tight.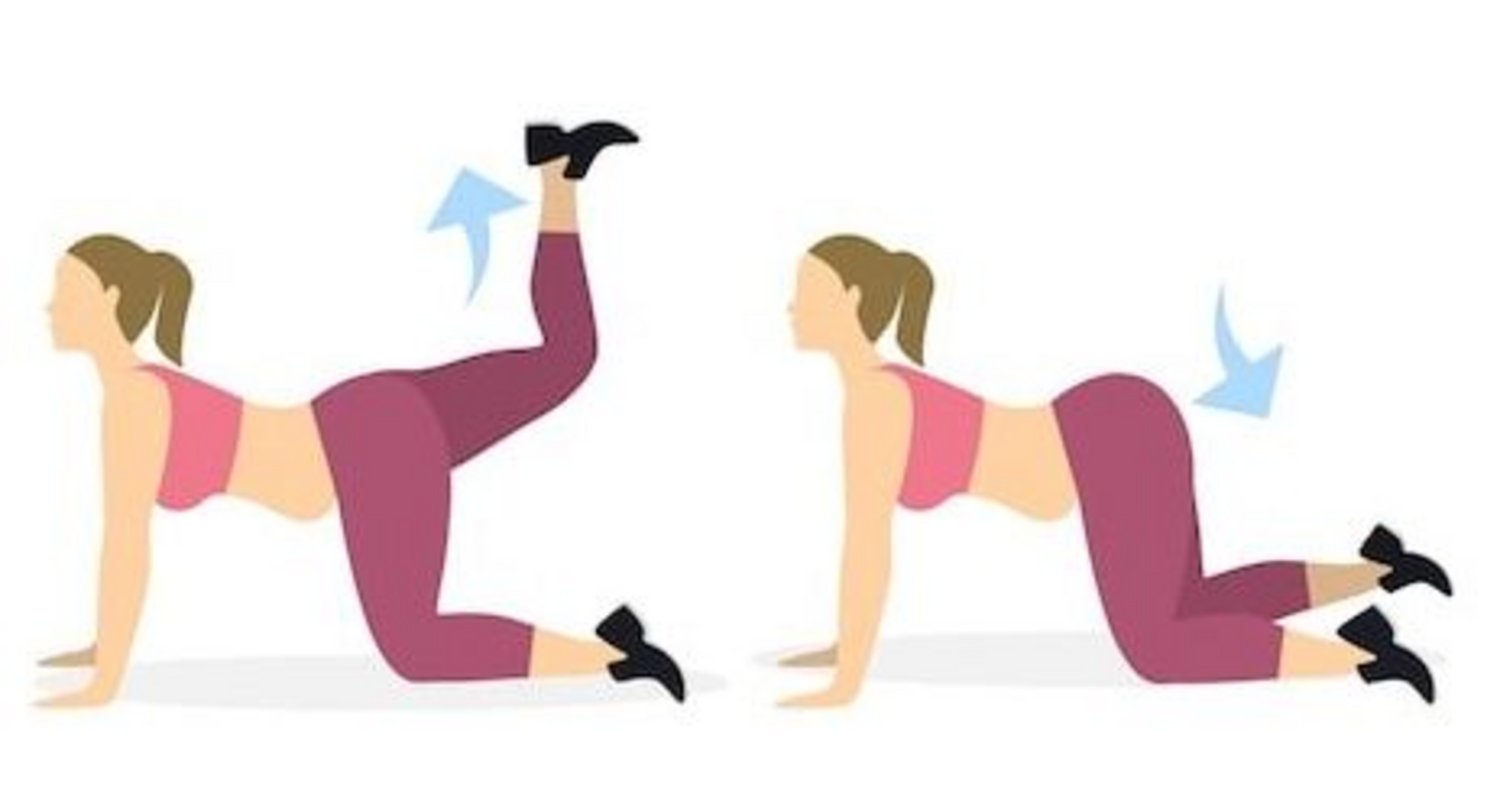 Donkey Kicks
In an all-fours position, extend your leg behind you into the air.
Try to keep pelvis stills (don't rotate or drop your hips).
Return so your leg brushes the ground and repeat with the same leg for the amount of reps.

Inchworms
Starting in a Press-up position and keeping your arms where they are, walk your feet in step-by-step – try to keep them straight for a good stretch.
Once you have reached your flexibility limit (you should be on the cusp of a grimace in your face with the stretch) walk your hands out to return to a press-up position.
You can do this walking or return to standing and repeat if you are doing reps or have limited access to space.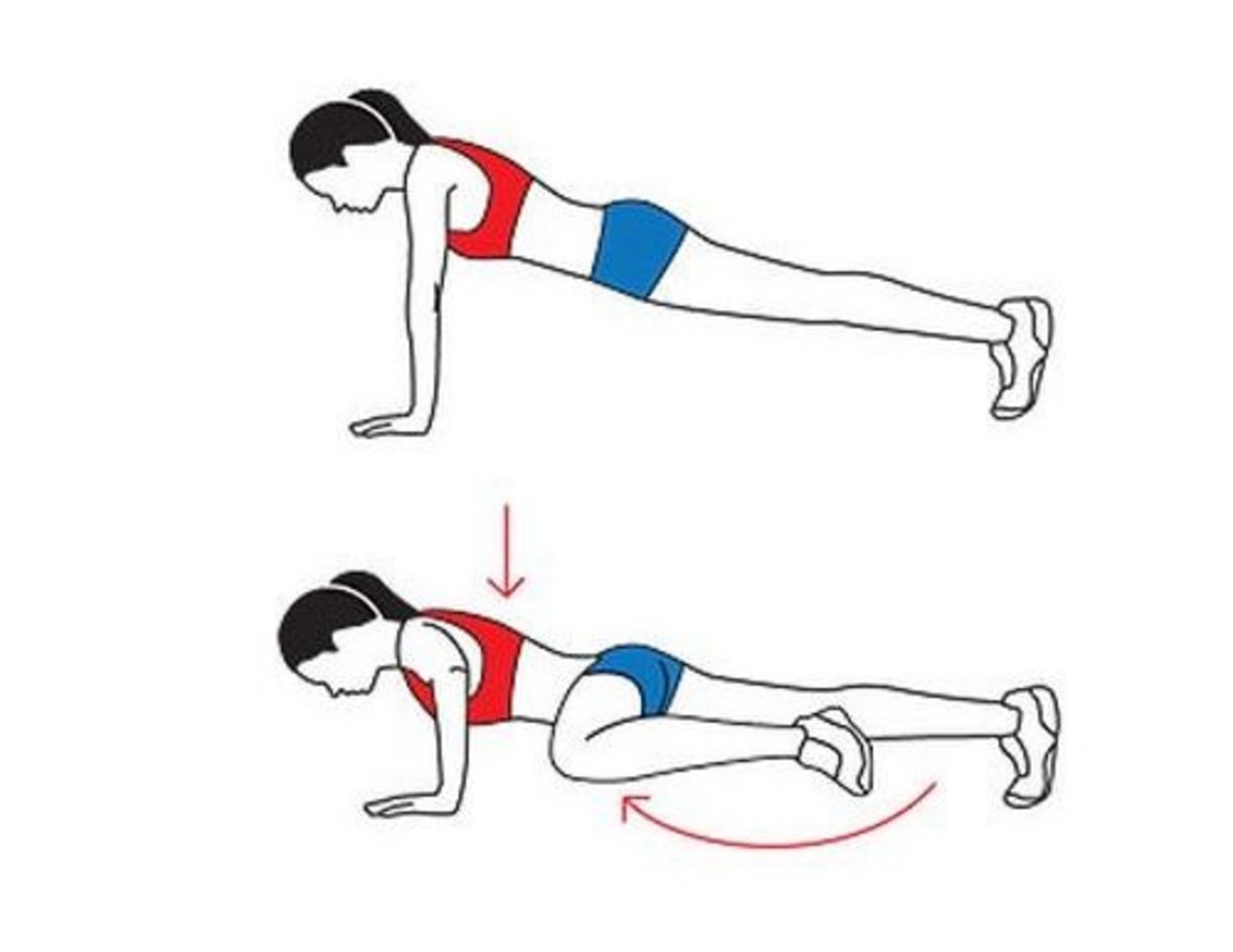 Iguana Press-Ups / Walks
Starting in a Press-up position, lower your chest to the floor as normal.
While you are lowering, bring your foot off the floor and reach your knee to your elbow.
Return to starting position by controlling leg back while raising chest off the floor.
For Walks – when you bring knee to elbow, place that foot on the floor and walk forward with your arms in the lower position.
Raise up, then repeat other side.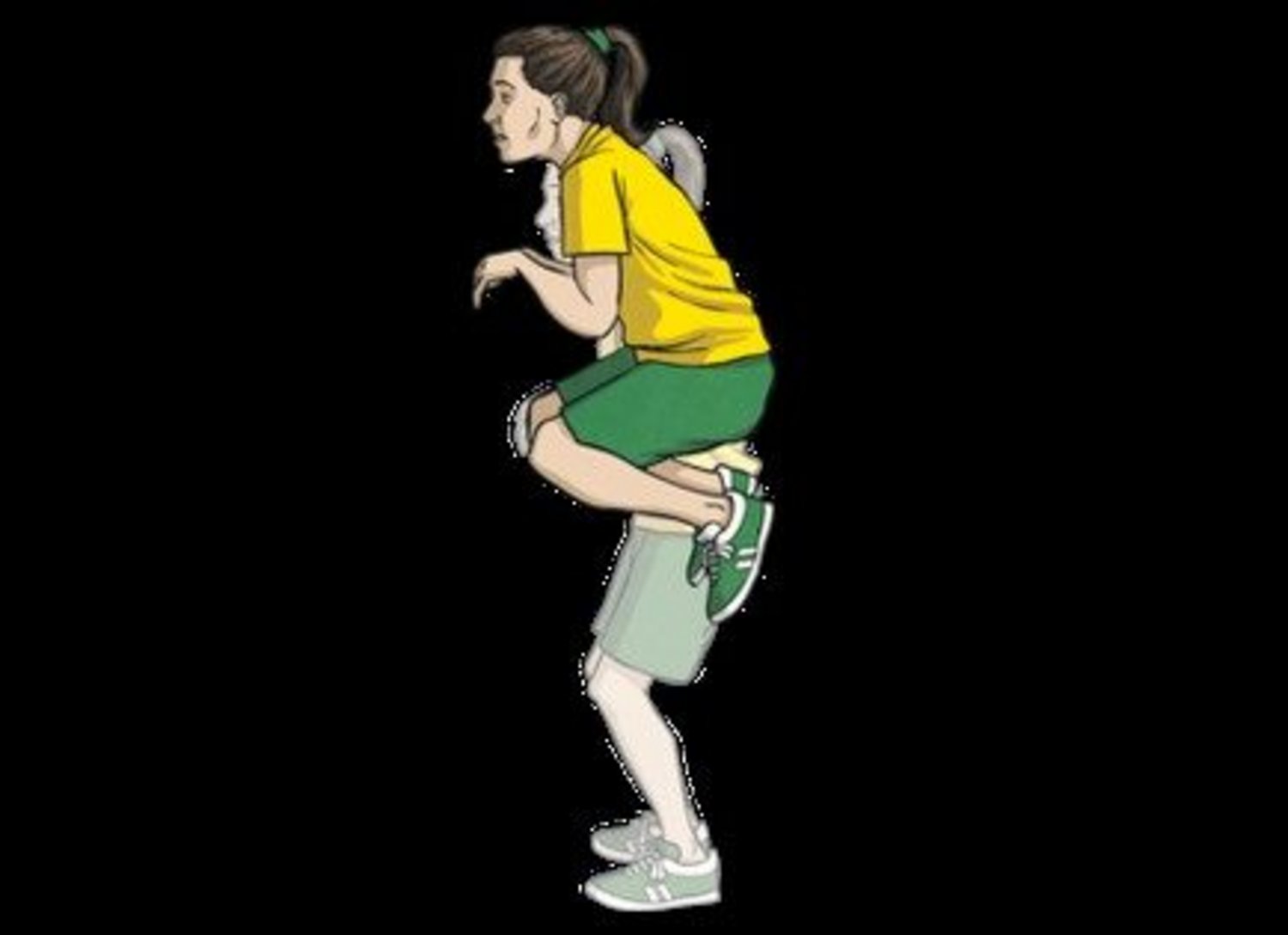 Kangaroo Hops
You can do this standing in a spot (as the diagram shows) by jumping in the air and tucking your knees into your chest.
If you have space, jump forward with both legs and land on both in a repetitive motion.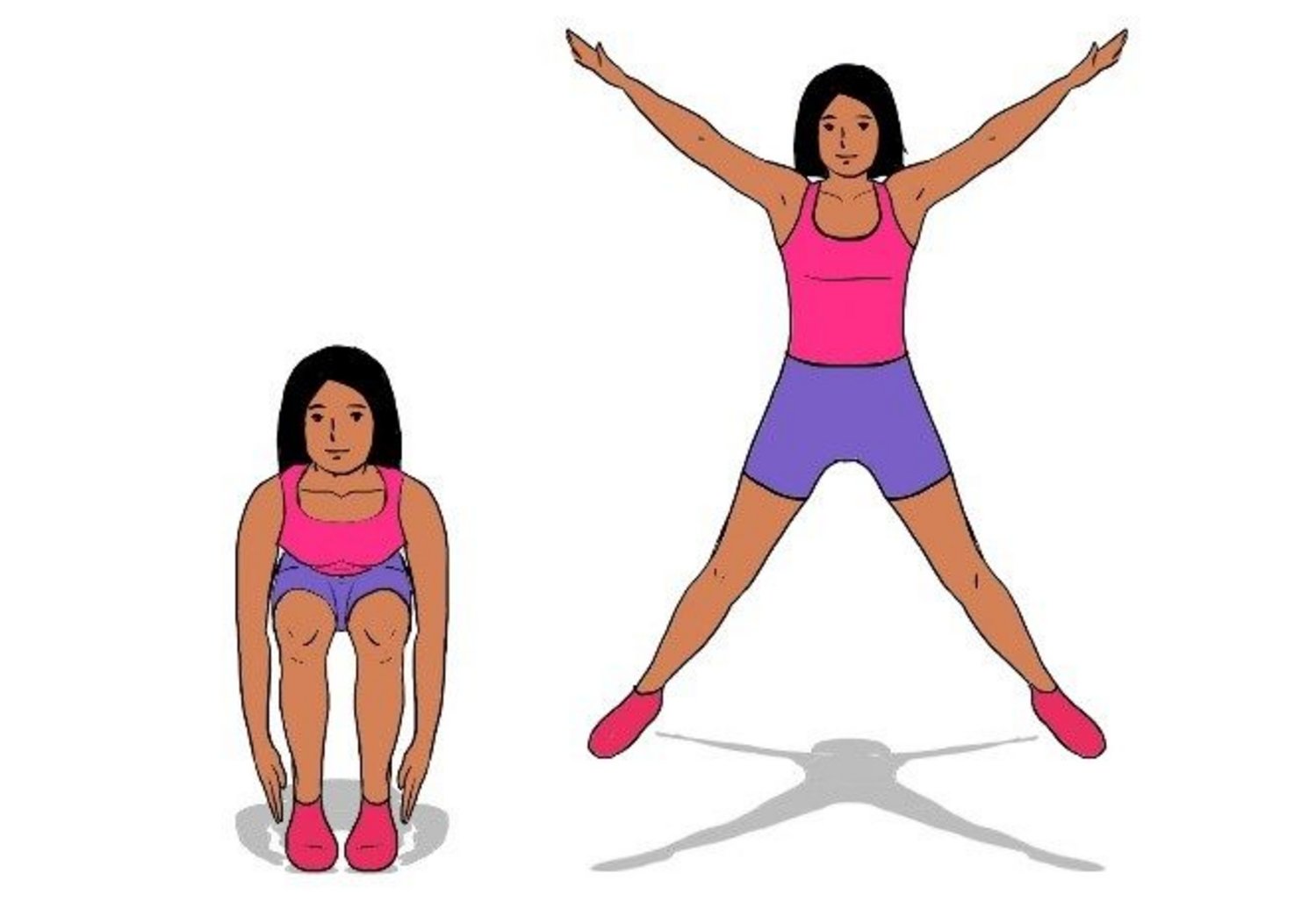 Starfish Jumps
The picture illustrates the Level 3 Starfish Squat Jumps. This is where you perform a squat first before jumping in the air and abducting both arms and legs.
Bring arms and legs back together for landing, squat and repeat again.
For Levels 1 & 2 – stay in a standing position and perform the jump and abduction as outlined.