Get yourself prepared for Saturday's Premiership Rugby Cup fixture at Mattioli Woods Welford Road with The Game Plan.
In our first home game of the 23/24 campaign against Gallagher Premiership opposition, we host Newcastle Falcons at Tigers HQ.
Before the action gets underway at 3.02pm on the pitch, there is plenty on pre-match to enjoy alongside your Tigers Family.
Key Timings
12.00pm - Final Whistle bar opens
1.30pm - All Turnstiles OPEN
1.30pm - The Plaza Prowl
3.00pm - Celebration of Garry Adey
3.02pm - Kick Off: Leicester Tigers v Newcastle Falcons
Pre-Match
The Final Whistle bar opens at midday, offering up scrumptious food and refreshing beverages to enjoy and ensure you're fuelled up for the match.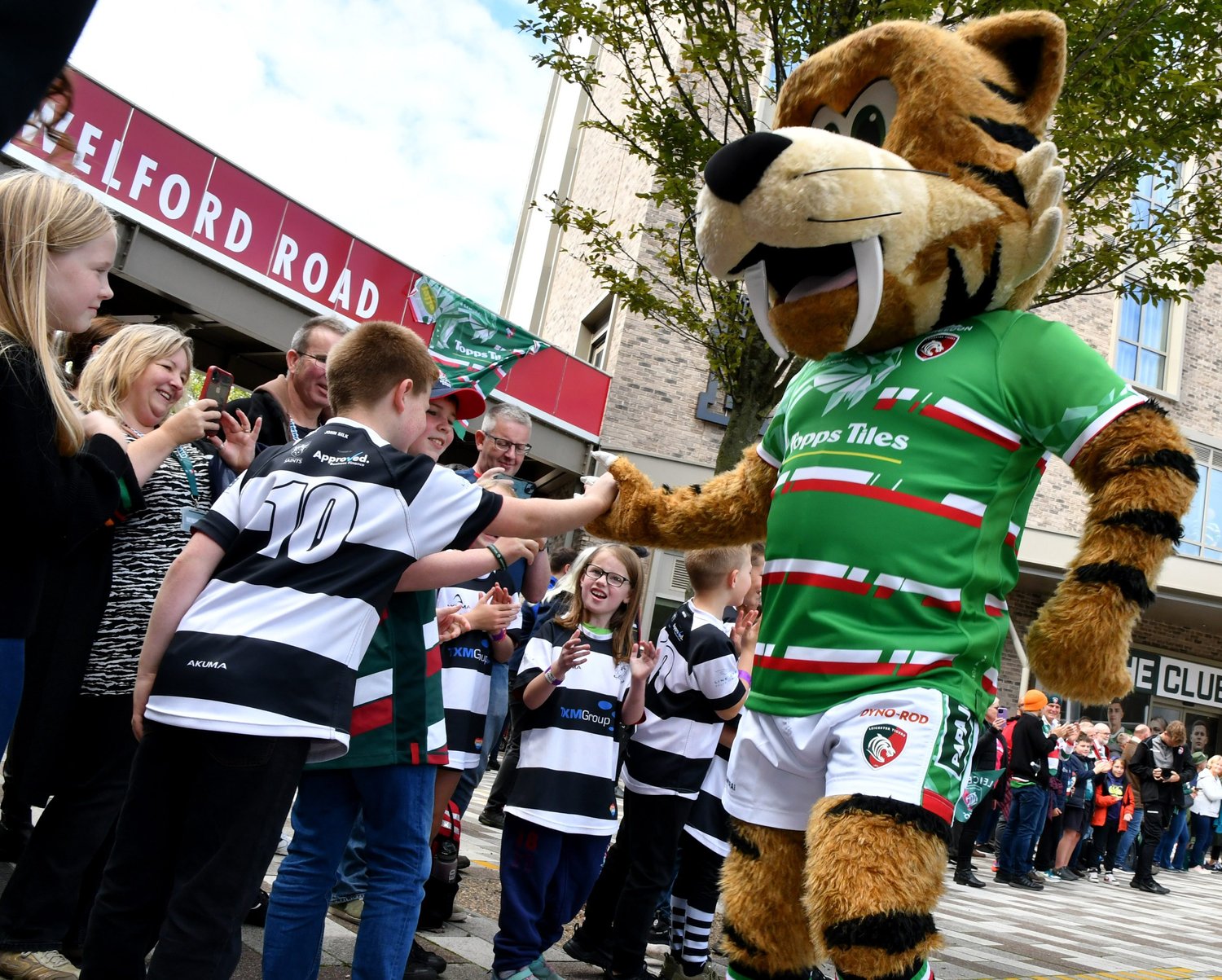 Meanwhile, for the youngsters attending the game, our fun-filled inflatables - The Kicking Challenge, Try Line Tussle and Dartboard Challenge - will be on The Plaza from 1.00pm.
At 1.30pm get involved in The Plaza Prowl - which will see the squad make their way from Hotel Brooklyn, through supporters and on to the field ahead of the battle. Find out more HERE about The Plaza Prowl.
The Club Shop - located under Hotel Brooklyn - is open all day (from 9.00am) until one hour after full time and has all the new ranges on offer including the 23/24 kit. Additionally, this weekend, The Club Shop (access via Ayelstone Road) in the Europcar Stand is also open from 12.00pm for fans until one after full time.
Sitting in the Tradeview Stand? Head to the new Grounded Kitchen outlet to get a portion of FREE Delicious Korean Wings with every £10 spent!
Full-Time
Stick around after the match to get a selfie or signature from the players, who will make their way around the Mattioli Woods Welford Road pitch.
Additionally, this season, one of the lads will be answering questions LIVE on the microphone with Matchday Host Martin Ballard to get their reaction.
Key Questions ... and Answers!
Is this game included as part of my Season Ticket?
YES. All Premiership Rugby Cup fixtures are included.
Is there a Match Programme available to purchase?
NO. There will not be a Match Programme. Fans can check out Team News for both games via the club website, Tigers App and social channels.
NO. The JTC is not open on Saturday.
Is The Club Shop open to check out the awesome new ranges available this season?
YES. The brand new Club Shop, located under Hotel Brooklyn, is open from 9.00am on Saturday morning until one hour after the match.