Leicester Tigers lock Calum Green has described the moment he realised an innocuous training-ground injury was more serious than first thought – and his fight back to fitness for the Gallagher Premiership campaign.
The second-rower had featured in all eight league matches up to and including the bonus-point win over Bristol in early January, and sat near the top of the Premiership charts for tackles made and lineouts won.
But a facial injury, suffered in a light contact game at the club's Oval Park training base, cruelly cut short Green's run of games.
"It was in training – I think it was just after the Bristol game – and it wasn't even full-on contact," he recalled.
"We were playing a 'grab game', and I was unlucky to get caught with a flying head in the face.
"I tried to carry on, but the physios told me to go inside and run a test where you hold your nose and blow. I felt a 'pop' and like my eyeball was about to pop out."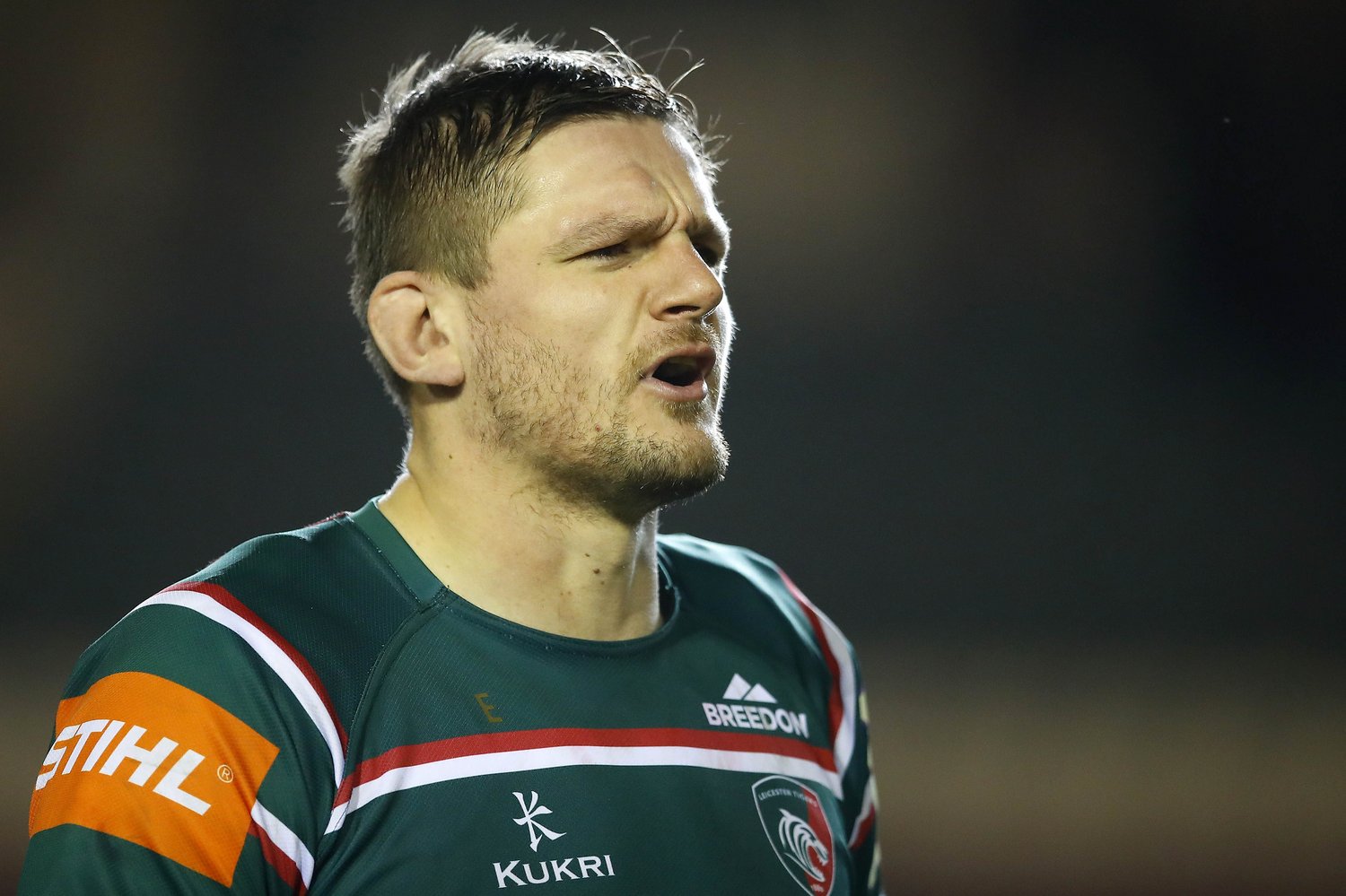 Gruesome detail aside, Green explained how a swift prognosis meant he went under the surgeon's knife less than a week later – and was soon working on his return to the field.
"The incident was on the Thursday, I saw the specialist on the Friday and then I had the operation on the Tuesday," he continued. "It all happened very quickly.
"The rest of my body was absolutely fine, and then about a week after I'd had the operation my face felt completely normal, but if I was to take another big knock on it they said it could damage [the bone] and my eyeball could drop, and all of this stuff.
"Obviously, I didn't want to risk that. I was bugging the physios a lot saying 'I'm fine, I want to play' but obviously they've got player welfare at the front of their minds.
"As a player, it's your role to try and get back as fit as possible.
"It was frustrating. When you move club – especially when you come back to somewhere like Leicester, who I've supported since I was young – you want to make an impact and you want to help the team."
In all, Green could only spectate Tigers' final two pool games in the European Challenge Cup plus four rounds of Premiership action.
But he returned in last weekend's clash at Saracens, as Geordan Murphy's men pushed the reigning Premiership champions all the way.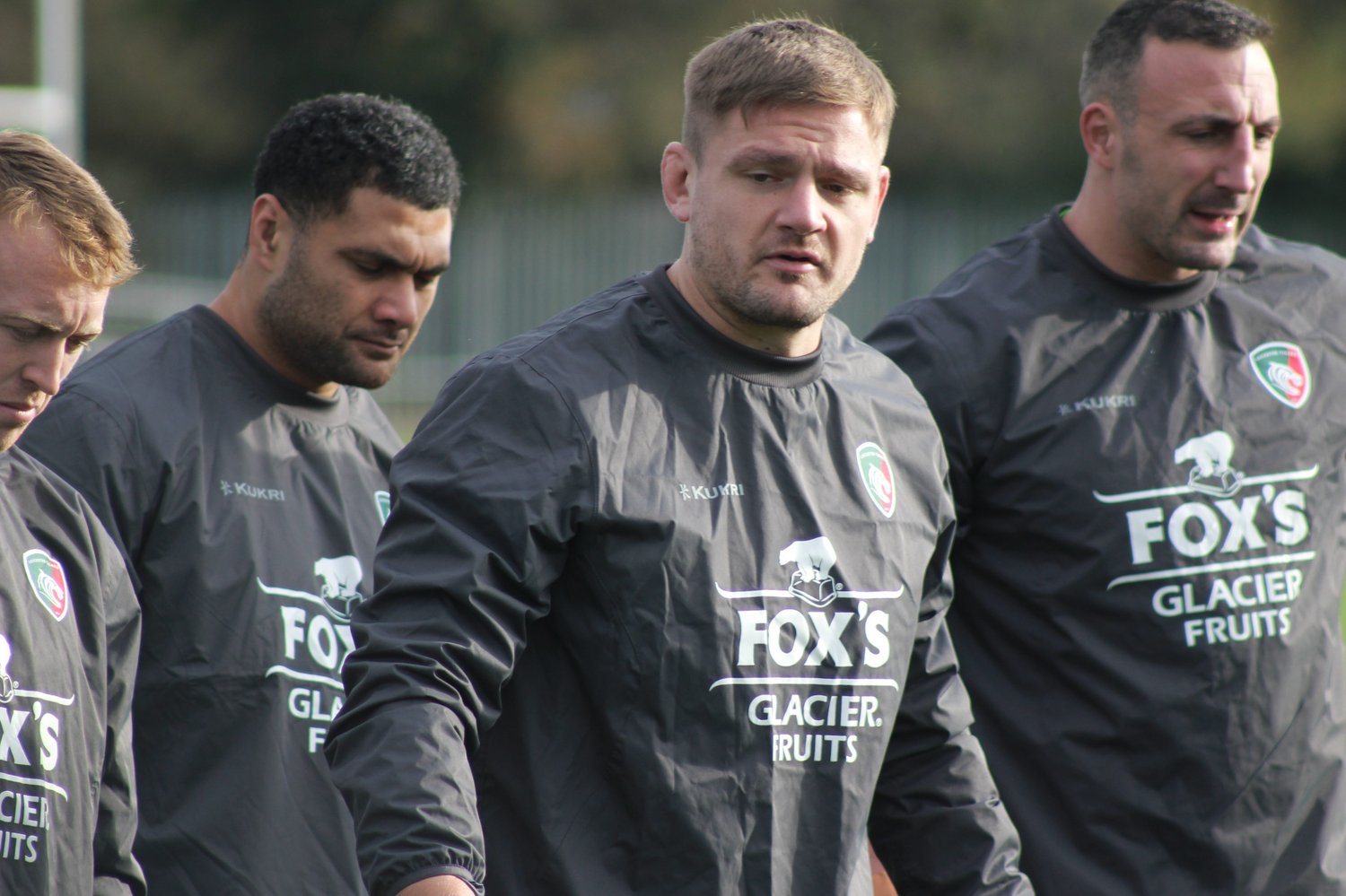 Green added: "Getting back out there was a good feeling, and I think the boys did a really good job.
"Again, it's just frustrating not to come away with anything, but I think we are making some good improvements.
"We're annoyed that we're not getting the results. We still want to be climbing up that league table. We're not happy with where we are."
As a graduate of the Tigers Academy, it was no surprise that the 29-year-old picked out forward grit as an area to build around.
"We want to get back to that tradition of being physically dominant," he said. "You don't just flick a switch for that to happen, but the last few weeks we have shown that we are physical.
"We have been defending very well with our two-man hits, coming on to the ball rather than taking the ball standing still and trying to get some go forward.
"They are all parts of the game we have been trying to work on and will continue to work on; it's definitely something Leicester have always been known for, as a horrible pack to play against and that is something we want to get back to.
"If you have that fear factor of teams fearing to play against you, whether at Welford Road or their own ground, then it is obviously a positive for us."