Joe Heyes is one of just a handful of players to feature in all three of Leicester Tigers' fixtures so far this season. But when the 20-year-old tighthead takes to the field at Bath on Saturday, he won't let that distract him from serving the shirt he has worked so hard to wear.
"I just want to focus on playing well," he says. "What's important is putting in a good, consistent performance and doing a good job of filling that tighthead shirt."
"We're not one hundred per cent yet."

Joe Heyes
After coming off the bench at Worcester in Round 1 of the Premiership Rugby Cup, Heyes filled the starting role in the first home game of the season last time out against Exeter Chiefs.
He retains his place in the starting XV for the trip to The Rec this weekend, and says he will draw on his mixed experiences in both matches so far.
"It's been really enjoyable so far," he adds, with a grin. "The first squad was a fairly inexperienced team – a load of young lads who wanted to get a shot – and they did really well.
"The second round was a bit more of an experienced team to take on a good Exeter side at home, and it's always different starting at Welford Road.
"You feel it that bit more and get the whole feeling of walking on to the pitch with Smoke on the Water playing and people screaming for Tigers.
"It was great to be back home and I've enjoyed playing rugby with all of these guys so far."
The return to Welford Road was a good one for Heyes and his team-mates, with the first of four home tries scored with less than three minutes on the clock.
Nevertheless, other aspects of the performance have been at the forefront of the squad's collective minds in the build-up to Round 3.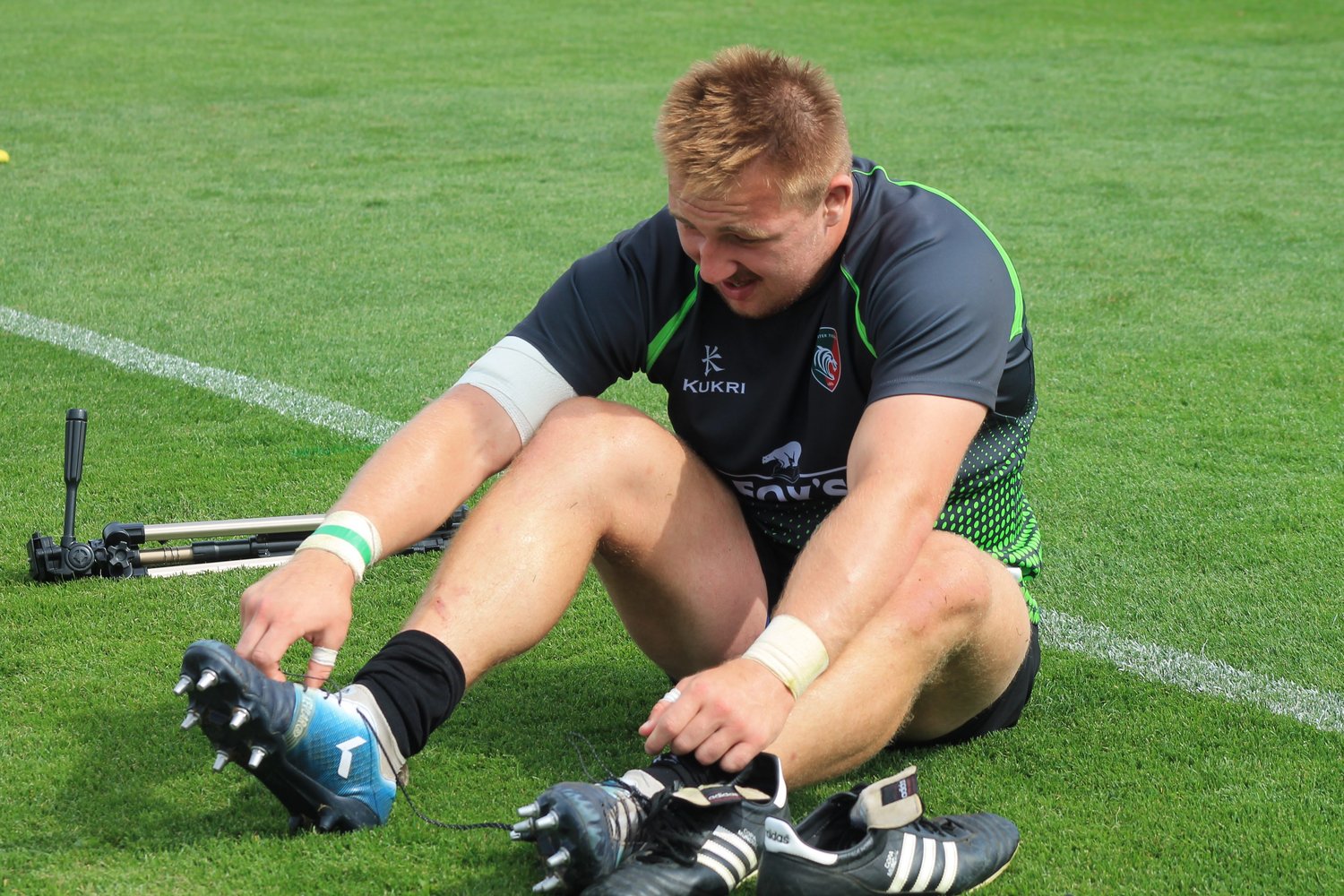 "[After the early score] we were just thinking 'Don't get carried away'," Heyes explains.
"We knew there were 78 minutes of the game left, so didn't want to do anything stupid. We just wanted to play our game. It's all about 'next job' because you can't worry about what's already been. You can't get carried away.
"As a forward pack, our lineout went really well. For me, that was just down to a better awareness of what we needed to do. We've spent a long pre-season together, and we've really filed down the edges of our game so that everything falls into place much more easily.
"Our awareness of what we want to do has improved massively."
That said, the side are by no means the finished product just yet.
"Geordie's been saying that we're not 100 per cent yet, and that's obvious," Heyes continues.
"There were a couple of times where we did make mistakes against Exeter, so in two or three weeks' time we'll have a better idea of what we'll look like moving forwards into the season, but the Premiership Rugby Cup has been more of a pre-season for us – using it to give players game-time and give players an opportunity in a Tigers shirt."
And after a breakthrough season last year, this Tigers tighthead will surely be looking for even more of that.
Secure your place at Tigers' next home game, against Northampton Saints on Saturday, October 12 (3.00pm), from just £20 for adults and £10 for junior supporters. BUY EARLY to secure the best-priced tickets.