Leicester Tigers prop Joe Heyes says the pause in Gallagher Premiership action has been the perfect opportunity to reflect on his rapid rise – and to look forward to a new era at Welford Road.
The 21-year-old has made 40 first-team appearances since his Tigers debut less than two years ago, and explained how the COVID-19 lockdown allowed him to look back on all that he has achieved so far.
"When you stop, you do have the opportunity to look back," he said. "When you're in the middle of it you don't have the chance to properly appreciate and acknowledge the stuff you've done over the two years.
"I've found it quite good, looking back and being mindful about it.
"Sometimes it adds extra pressure on to you, but I think it's good to look back and reflect on the good things that have happened and help prepare you for the future."
Forced to train from home during the first weeks of lockdown, Heyes took up running to try and scratch his sporting itch.
"I got into a bit of road running," he smiled. "I kind of enjoyed it, to be honest. I probably won't get that time again until I retire, so I just took it and used it wisely.
"I just thought maybe I'll go and run around town once, and I ended up doing about 15k!"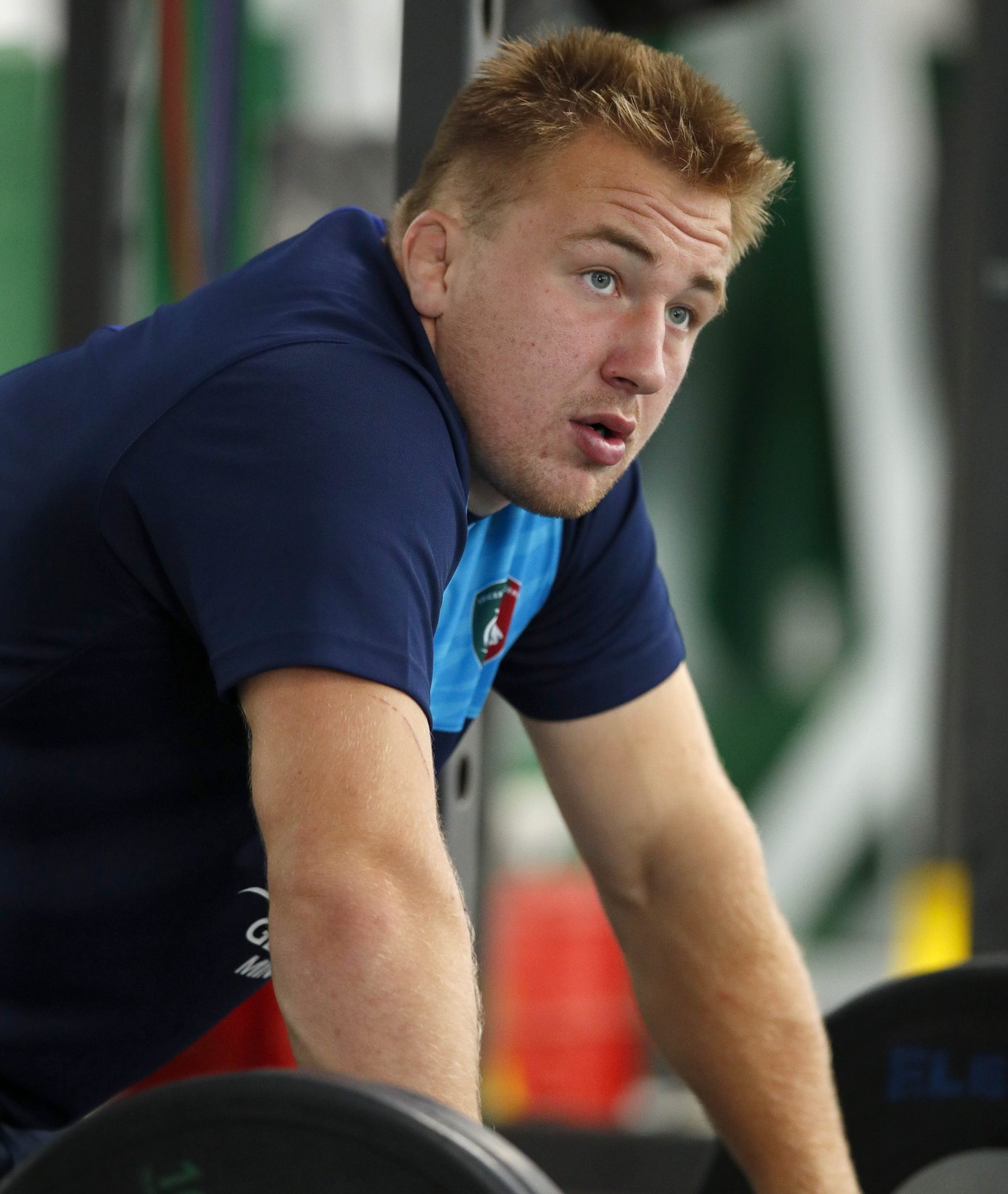 And aside from running, there was time for an attempt at DIY, even if it didn't go quite to plan.
Heyes continued: "I've been doing a lot of cooking. I made a pizza oven – well, I attempted to make a pizza oven out of brick and clay, but the clay didn't work so I bought one on Amazon.
"I made nice food, went on walks and spent time with my family, which was good because it's been a busy couple of years for me."
Fast forward to phases one and two of a return to training under new head coach Steve Borthwick, the young tighthead is raring to go, wrestling with seasoned internationals Dan Cole and Nephi Leatigaga for the No3 shirt when the Gallagher Premiership resumes next week.
"[Steve's] attention to detail is something that I have never experienced – for a good thing," he said.
"You can see the positive effect he has on players to take personal account for them getting better.
"You can see he wants to help people, and people know that he really does care, so I think a lot of players will shine under him.
"Everything is about the smaller details, and he's really nailing those details. It's really driving the players to make sure that we step up and do the right thing every time."