Leicester Tigers' Cup Final heroes were reunited on Saturday as Welford Road marked 40 years since the club's first victory in the John Player Cup.
Former captain Peter Wheeler led members of the team that won three consecutive Cup Final (1979-81) on a lap of honour during half-time in Saturday's Premiership fixture between Tigers and Bristol.
Match footage from the 1979 final was shown around the stadium before kick-off and on a new interactive screen in the ABC and Crumbie Bars, allowing fans to watch interviews, tries and highlights from the day.
Former players met fans and posed for photos with the cup in the hospitality suites ahead of the kick-off before heading to the Droglites Bar to meet supporters over a post-match pint.
Scrum-half Steve Kenney, who scored the winning try in the 15-12 win over Moseley at Twickenham in 1979, joined Tim Barnwell, Nick Joyce and Ian 'Dosser' Smith on stage for a unique Q&A in the Honours Lounge.
A 20,000-strong crowd gave the group a standing ovation as they paraded the trophy on the pitch during half-time.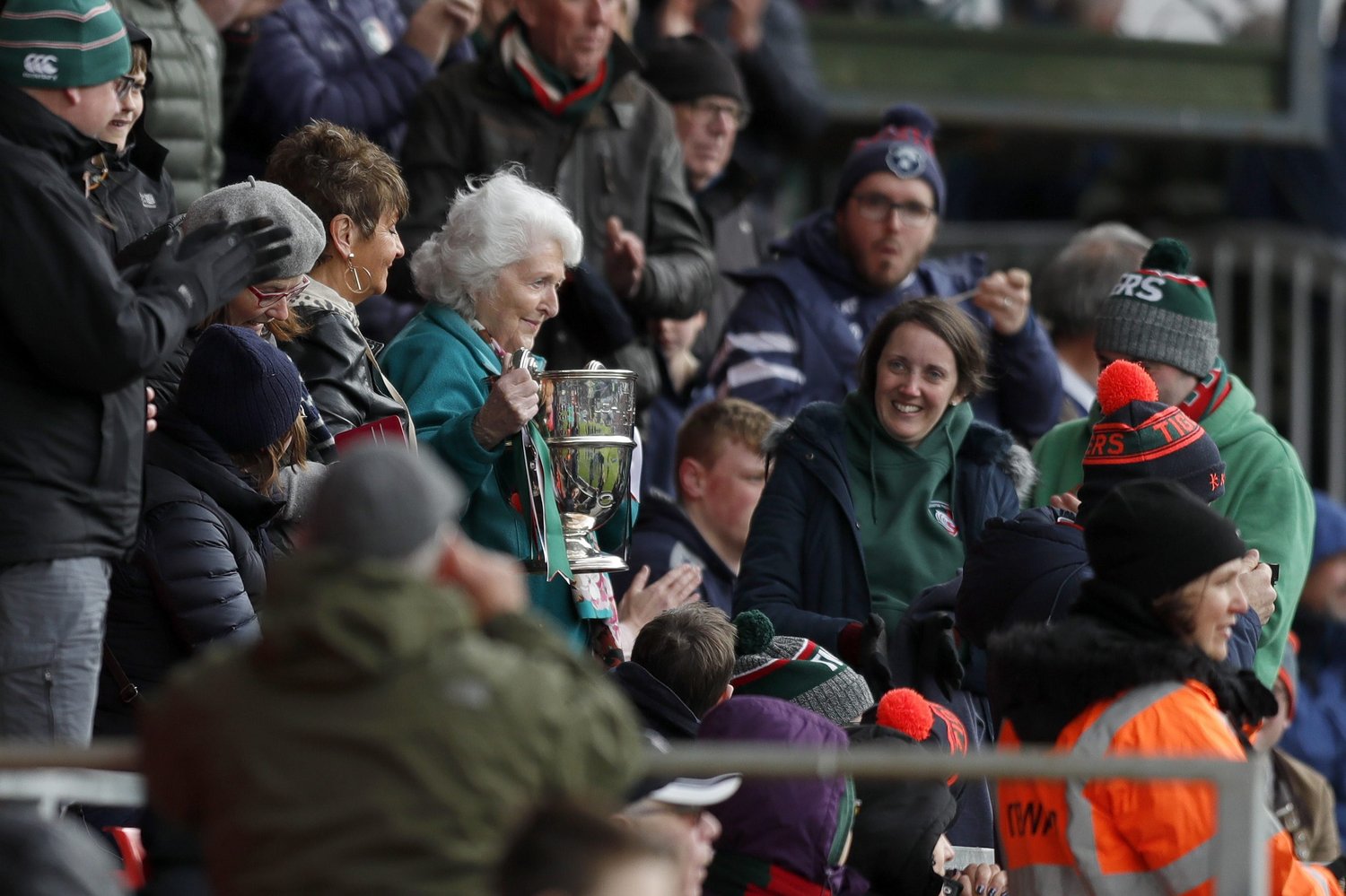 In a touching tribute to former colleague Tudor Thomas, who passed away in June 2018, the trophy was handed over to his wife Barbara during the lap of honour. Tudor was first-team secretary from 1978 until 1993, also serving as club president and honorary secretary before being awarded life membership of the club.
Tigers have been celebrating the anniversary of the fixture with a series of LTTV interviews with former players. You can watch each of the videos by clicking the link below.
Fantastic scenes at Welford Road during the half time break as the 1979 John Player Cup winning team do a lap of the pitch, 40 years on from their famous victory. pic.twitter.com/U7aMqYyO8o

— Leicester Tigers (@LeicesterTigers) April 27, 2019
Fans can also discover more about the teams, players and route to the final, as well as a match report and video highlights from the game in our Flashback series on the club website.
You can find out more about Tigers history at the link below.