Jake Kerr; Scotland international. Put those four words to the 22-year-old Leicester Tigers hooker, and he replies in typically modest fashion.
"It hasn't really sunk in yet," he says. "I don't know why - I've just played 20 minutes of rugby in a different place, if that makes sense.
"Obviously it's something that I'm very happy about and I look forward to hopefully doing it again at some point, but no, it hasn't really sunk in."
"It all happened a little bit out of the blue."
And Kerr's development has been swift following four Tigers appearances in his first season with the club last year, having kicked on to feature in 18 games this term – and counting – despite competition from fellow internationals in Tatafu Polota-Nau and club captain Tom Youngs.
On the international stage, the Edinburgh-born forward earned his first senior cap in the opening round of this year's Guinness Six Nations after previously turning out for his country's Under-18 and Under-20s sides, though the latest call-up came as something of a surprise to Kerr.
"[Scotland head coach] Gregor Townsend called me a couple of weeks before selection to tell me that they were watching me," he explains.
"But there were a lot of injuries at hooker with George Turner and Fraser Brown both injured, and it left me and two other inexperienced – in relative terms – hookers, and a couple of weeks later all three of us got called in.
"So it all happened a little bit out of the blue."
The experience is one which Kerr has benefited from hugely when it comes to anchoring the Leicester front row, as he explains.
"It's certainly given me an insight into how different coaches look to play, and how different teams and environments identify different styles of rugby.
"Being in camp has probably given me a little bit more self-confidence coming back [to Leicester]."
Though competition is fierce for a Tigers shirt, the young Scot says he has learned hugely from both British and Irish Lions cap and Tigers stalwart Youngs as well as Polota-Nau, who can boast 89 Test caps for Australia.
He continues: "I've learned a lot off all of the hookers, to be honest, but especially Taf and Tommy.
"They're continuously talking to me. Even when I'm starting [a match], they'll be helping me out in the warm-up, and they're constantly asking me if I need anything - training, scrumming, and tips and techniques for everything.
"Both of them have been massive for my development this season.
"[Boris] is a fantastic coach. He's a really good voice to have."
"I'd say the scrum has probably been the biggest work-on for me. My throwing is something that's a little more natural, whereas the scrum is something where experience is massive.
"When I get the opportunity I'll scrummage against them in training, because it's all about identifying slightly different angles or slightly different pressures."
Overseeing it all at Tigers is scrum coach Boris Stankovich, himself a former Leicester front-rower.
"Boris is someone that is very involved," Kerr says. "He's constantly working on people and pulling people up. He's a fantastic coach.
"He will spend as much time with you as you want, and he's always there to help me, not just in scrumming but in general in my physicality around the park, what I should be working on for next season and everything else.
"He's a really good voice to have."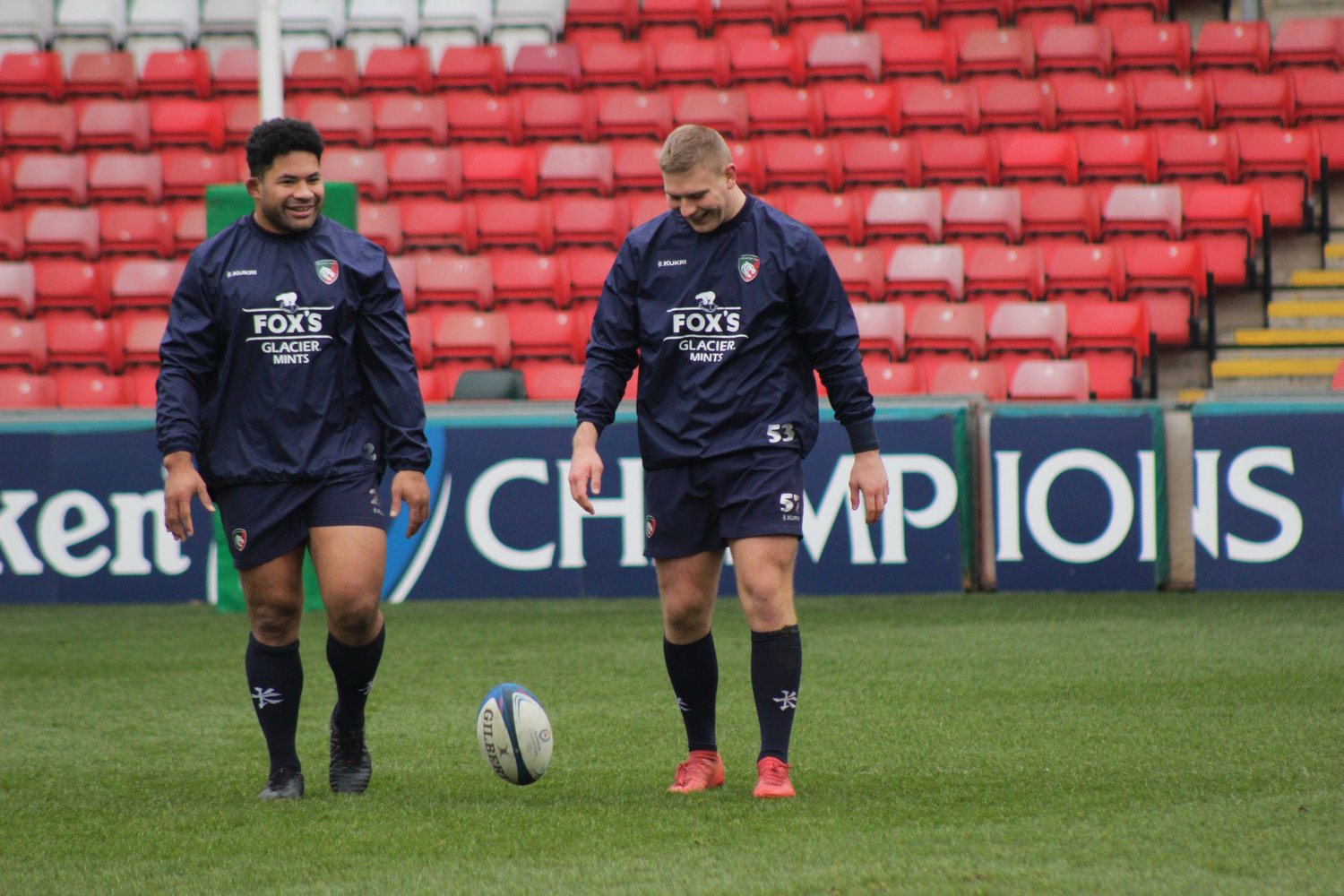 So, given his swift rise to the international stage, what are Kerr's personal goals for the rest of the season in pulling on the red, white and green?
"Initially this year my aim was just to stay fit, so the goals have changed slightly," he replies with a wry smile.
"I'm just trying to not overwork myself and ensure that each action is a little bit more purposeful, maybe being a bit more impactful at a ruck, or make a slightly better carry.
"It's about working on those tiny things to hopefully build towards the rest of the season so we can be a bit more positive in looking forward to next year."
And if he continues at this rate, then Kerr's next 12 months could be very positive indeed.