Members of Leicester Tigers Wheelchair Rugby team took part in the production of a feature for the BBC's The One Show alongside life member Matt Hampson and his charity foundation.
A film crew from the show joined the team for a training session at the Queen Elizabeth II Diamond Jubilee Leisure Centre to discover more about the sport.
The live magazine programme, which features topical stories and airs each day at 7.00pm on BBC One, also visited Matt Hampson's Get Busy Living Centre which provides support and specialist facilities for those who have suffered serious life changing injuries.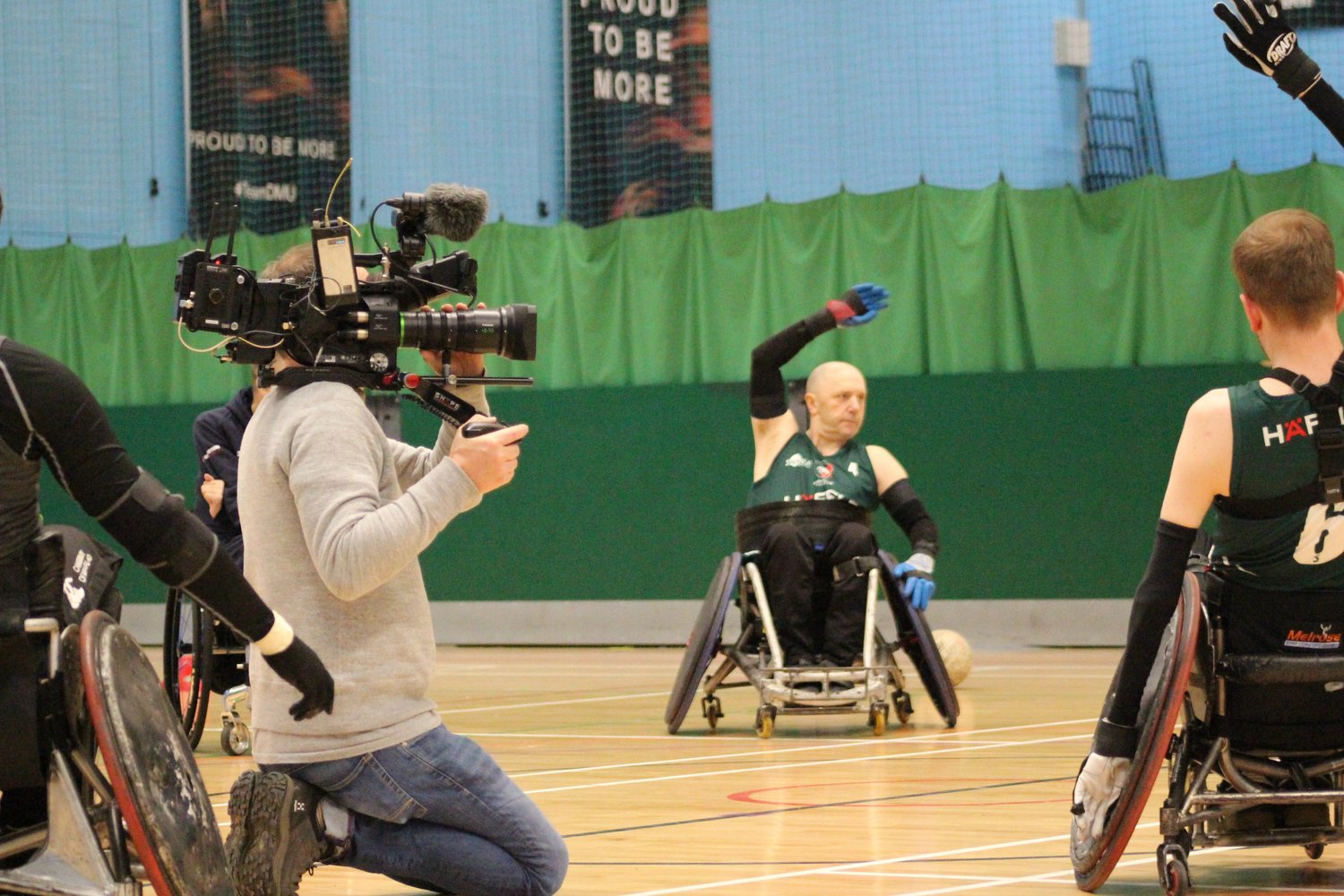 The Matt Hampson Foundation is a charity partner of Leicester Tigers and has worked alongside the charity since it was formed following the former Leicester Tigers injury in 2005.
An ambassador of LTWR, Matt talked on camera along with members of the playing and coaching staff of the club before watching the squad train ahead of the first Super Series Division One fixture of the season.
Wheelchair rugby has grown in popularity over recent years, with the Leicester club looking for a hattrick of back-to-back domestic titles this year. The squad also has strong representation on the international scene having taken part in last year's European and World Championships.
Rob Tarr, chairman of LTWR, said: "It was a pleasure chatting to the One Show and sharing the journey of our club's success through the support of Matt and the Leicester Tigers Foundation.
"The club has come along way in the past five years giving great opportunities to wheelchair athletes to excel in all aspects of life through the sport of Wheelchair Rugby.
"We have developed a solid infrastructure by having a great youth program, teams in both the first and third Divisions of the national league and a rugby 5's team to include a more diverse number of disabilities.
"In addition to this we have four athletes embedded within the Great Britain squad looking to be selected for the Paralympics in Tokyo this year alongside three members of our staff including myself, Darren Matthew and Jonathan Roach."
The feature will air later this year and you can find out more information about LTWR at the link below.