The home of the Leicester Tigers has hosted not just the best in rugby during the season, but also top events from the world of sport, business and beyond.
The first two events of the new season are already in the calendar, with the inaugural Tigers Hall of Fame Dinner in September and a Rugby Pod Dinner to follow in November.
If you want to know what to expect from an event at Tigers, then join us as we recap some of the highlights of 2021/22:
Business Club
Supported by club partners Mattioli Woods, the Tigers Business Club features lunch and networking opportunities alongside special guest speakers from sport, entertainment and the business world.
Tigers favourite Lewis Moody – a six-time Premiership champion and double European champion with the club as well as Rugby World Cup winner – was the special guest at the opening Business Club of the season, sharing memories from his playing career in a golden era and talking about his transition into the outside world after retirement and his charity work.
Jason Fox, formerly of the Special Forces and now star of Channel 4 series 'SAS: Who Dares Wins', was guest speaker in January. In a 20-year military career, he served with the Special Boat Service and had experience in planning and leading operations including hostage rescue, counter-terrorism, counter-insurgency, bodyguarding and counter-narcotic missions.
Tigers Business Club members were provided with a unique insight from Microsoft's Chief Security Advisor, Sarah Armstrong-Smith, at their closing event of the season in May, talking about her successful career, the importance of online security for individuals and businesses, and what to look out for in avoiding common traps attached to this type of criminal activity.
Events & Dinners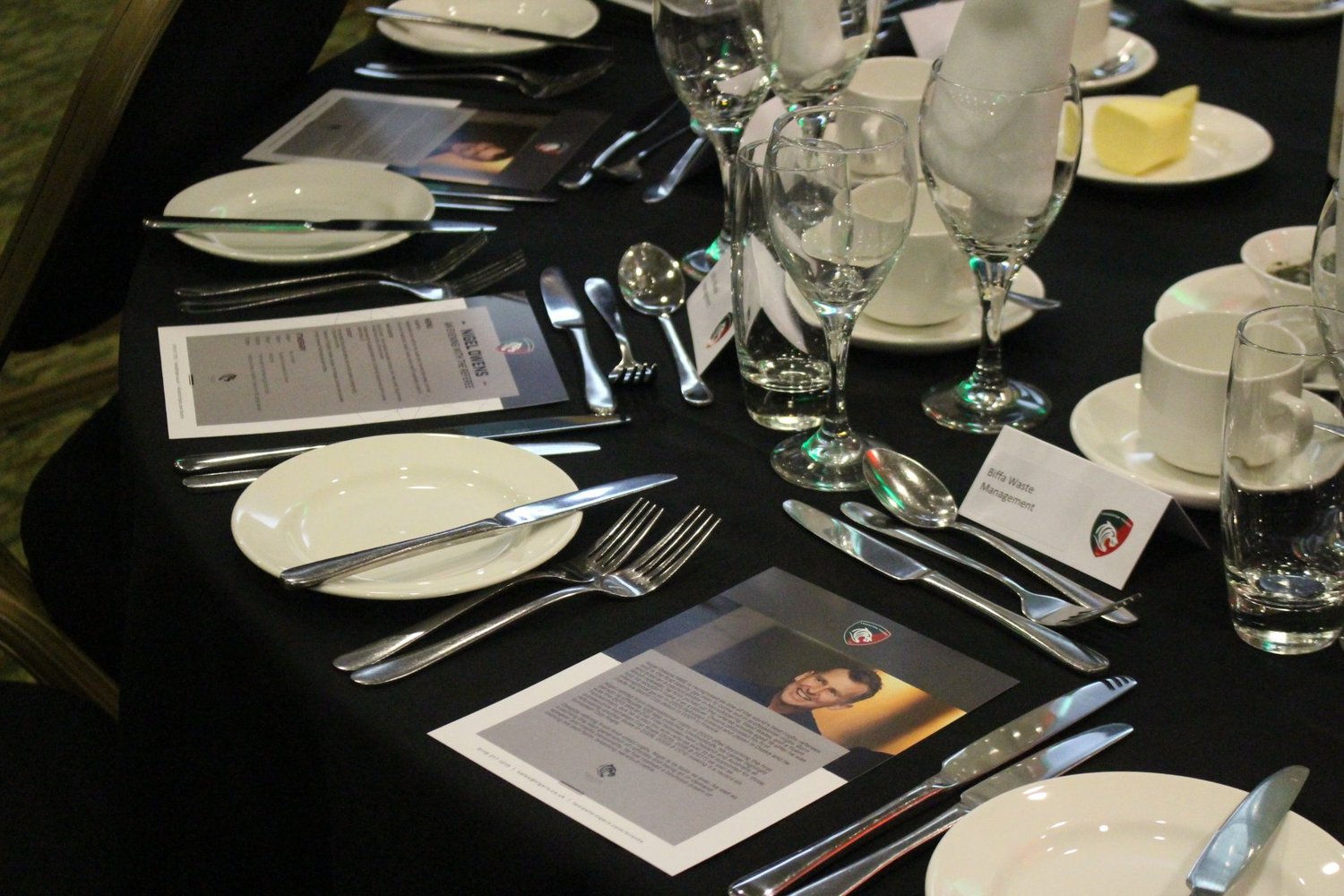 Mattioli Woods Welford Road is known as an iconic home of rugby, and the facilities also provide a top-class venue for special events and dinners.
An Evening with the Referee featured special guest Nigel Owens, one of world rugby's leading officials and most entertaining speakers.
At the club's sold-out Evening with Eddie Jones guests heard exclusively from the England head coach on a career in rugby, including a short spell as a Tigers player and his experiences as an international boss at the very highest levels of the game. Speaking about building teams, coping with pressure and criticism, and the all-enveloping nature of his work, Jones also shared stories from an uplifting World Cup experience with Japan and the build-up to the next tournament in 2023 as well as taking questions from guests.
The Tigers' Annual Awards acknowledges the club's stand-out players over the course of the season, joining guests for a three-course dinner, presentations, interviews and video highlights as well as the opportunity to raise funds for the Leicester Tigers Foundation. The 2021/22 was a sell-out again.
Extra Events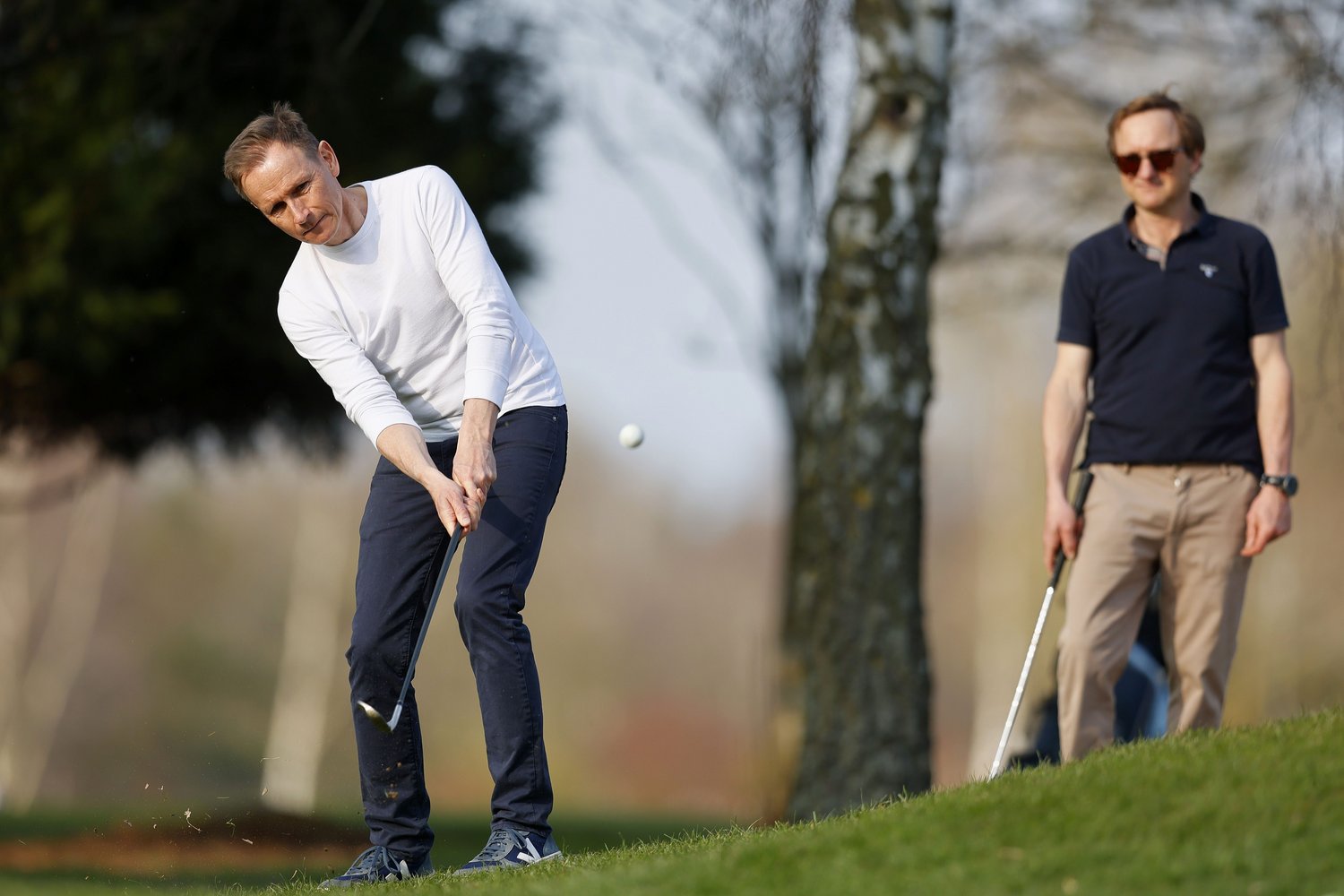 At the Leicester Tigers Open Golf, guests enjoyed a Wednesday with a difference at Glen Gorse Golf Club in Oadby, with businesses and fans teaming up for a mix of two- and four-team pairings around the 18-hole course. Tigers players Cameron Henderson and Marco van Staden were there too, with a three-course meal to follow in the clubhouse.
The Tigers Touch Rugby Tournament provides a perfect day for teambuilding, networking, competitive action and fun at the home of the Tigers, playing on the famous pitch in mixed teams as well as enjoying breakfast and barbeque.
New for 2022/23
Hall of Fame Dinner
The inaugural Leicester Tigers Hall of Fame Dinner is set to be an unmissable evening for fans of a club with a deep and rich heritage. Legends of the club will be inducted into an elite membership reserved only for the great characters of the game while guests enjoy exclusive interviews and a memorable meal. There is also an option to purchase premium drinks packages ahead of the evening. The event is also raising money to support the ongoing community work of the Leicester Tigers Foundation.
Make a note in your diary and book your places now: Thursday, September 22, £90 +VAT per person or £850 +VAT for a private table of 10.
Dinner with The Rugby Pod
Tigers Events are thrilled to welcome Andy Rowe and former Tigers players Andy Goode and Jim Hamilton back to Mattioli Woods Welford Road for an evening of fine dining together with stories and frivolity from the world of rugby, in the style of their successful Rugby Pod podcast.
This event is at Mattioli Woods Welford Road on Thursday, November 24. Tickets are priced £130 + VAT per person or £1,250 + VAT for a private table of 10 including canapés on arrival, three-course dinner with selected wines, full cheeseboard and port, entertainment from The Rugby Pod throughout the evening and audience participation opportunities with chances.