Leicester Tigers has opened its Oval Park Training Ground facilities for local special schools across Leicestershire to take part in a series of free mixed ability rugby sessions.
The club visited pupils with moderate learning disabilities from Leicester's Birkett House School as they enjoyed a mixed ability rugby session at the club's training ground.
Led by Leicester Tigers special educational needs and disabilities officer Gary Ayres, the group made up of a variety of ages and abilities have the opportunity to play an adapted version of rugby that makes sure that everyone can participate.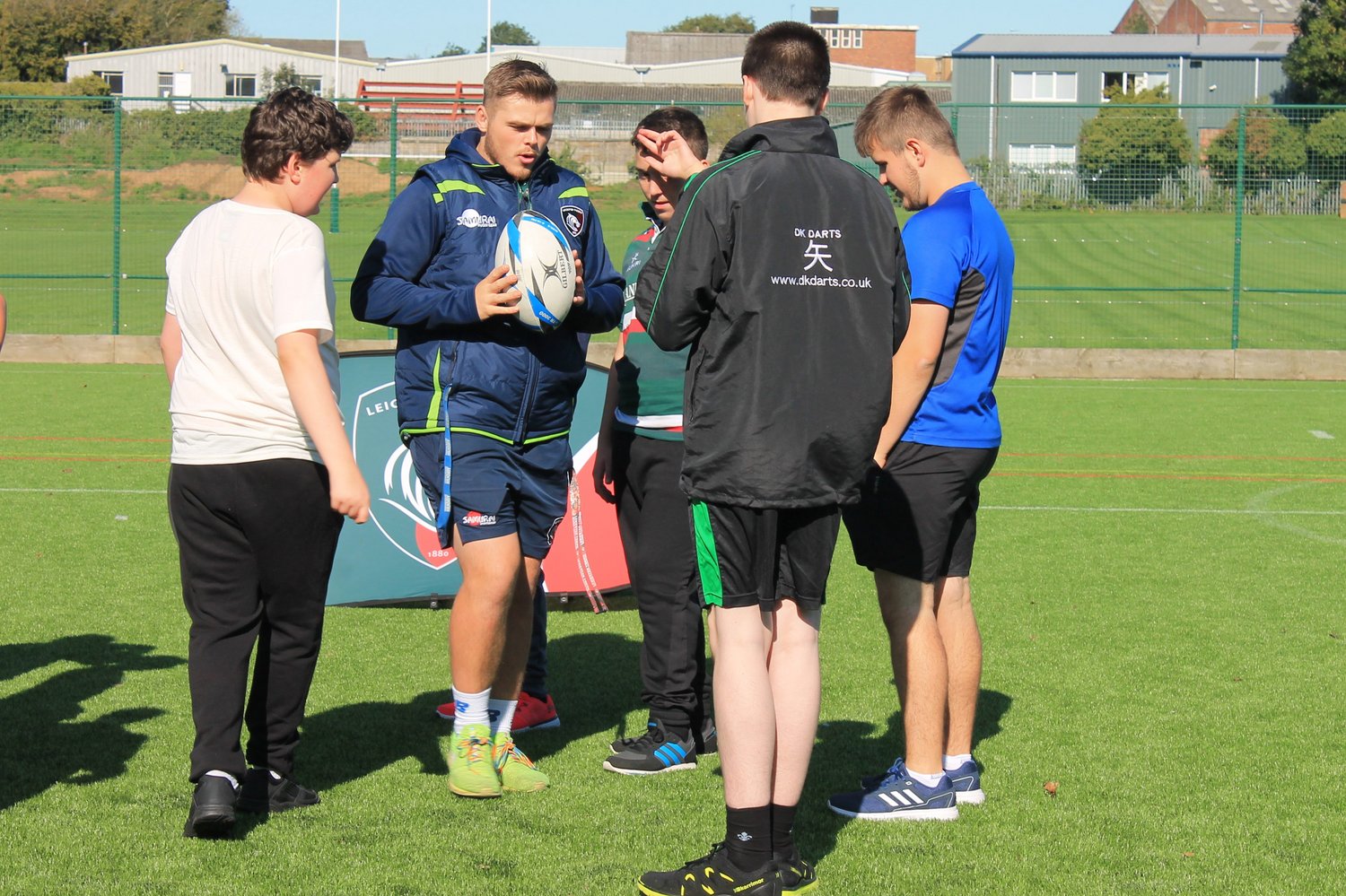 Mixed ability rugby tailors the laws of rugby and tag rugby to create a level playing field for groups with mixed learning and physical disabilities.
The new programme introduced this year aims to provide more opportunities for young people across the county to experience rugby in a holistic setting.
Gary explained: "Mixed ability does what it says, it's an environment where we adapt and change the rules for players so that everyone can have a fair advantage.
"This could be something as simple as ensuring everyone touches the ball before a try to some individuals playing touch with others playing contact. You can limit the amount of steps for more physically able players or create a quiet setting for teams to play.
"The group we have today have moderate learning disabilities, so anything from Dyslexia to Asperger's, but the real message is that mixed ability is open to anyone and everyone."
Birkett House School is a co-educational special school for 195 pupils aged 4-19 based in Wigston.
Stefan Cox, teaching assistant at Birkett House, added: "We have done a lot with Tigers over the years with their community team, to create programmes for pupils who need more attention and tailored activity.
"It's great that the club has opened its Oval Park facility and that the community can enjoy it. Now our pupils with learning difficulties can take part in a constructive sport setting, rather than a simple PE session."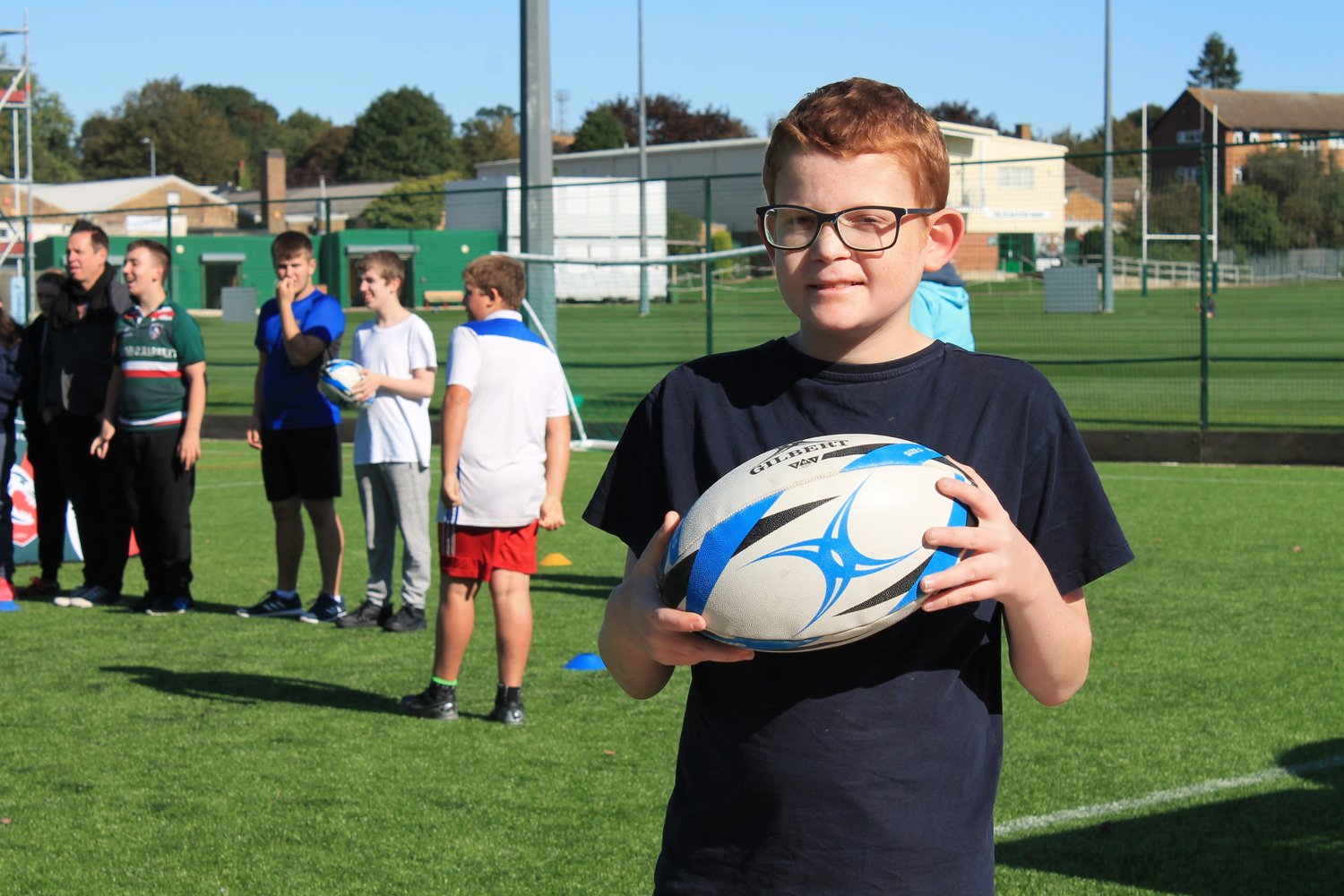 Fifteen-year-old Luke Tones is a student from Birkett House and shared his enjoyment at the end of the session.
"I played rugby at primary school, first playing tag rugby and even though I wasn't the greatest passer – I enjoyed running around with my friends.
"Some of my friends here play rugby and so help the rest of the group, but this is my first mixed ability session and I can't wait to keep coming back."
Tigers mixed ability rugby sessions take place every Wednesday afternoon from 1.00pm – 2.00pm at Oval Park Training ground.
Open to all special schools across Leicester and Leicestershire, if you would like to find out more information and how schools can get involved, contact Gary Ayres on 07734964563 or email [email protected]