Leicester Tigers' longest-serving member of staff reflects on three decades in green, white and red – and why she's determined to stick around for a good while longer.
There are few people who typify the 'club first' mentality at Leicester Tigers better than Cheryl Hill.
After starting work for the club as a 17-year-old before the game had even turned professional, she marks an incredible 30 years as part of the groundstaff in 2020 – and she's not done yet.
"I knew nothing about rugby when I started," admits Cheryl, proudly born-and-bred in Leicester. "I just fell into this, really.
"I'd been working on Leicester's parks as an apprentice, but I came into Tigers as something new.
"There was the head groundsman Derek Limmage, myself as his assistant – and that was it"
"In that first year, I was really nervous, especially being the only female member of staff on that side of things. But I had people like Les Cusworth, Dosser Smith and Tudor Thomas to make me feel really welcome and part of the club straight away.
"From then, the players have just treated me as 'one of the boys'."
Three decades on, life in rugby is scarcely recognisable from the early 1990s. For one, there are whole load more pitches to maintain.
"Back then there was the head groundsman Derek Limmage, myself as his assistant – and that was it," Cheryl says.
"The team only trained on Tuesday nights and Thursday nights, either on Nelson Mandela Park or at Welford Road itself.
"Then we went from amateur to professional virtually overnight, and suddenly the players were around all day.
"We had to change our attitude in terms of maintaining the pitches – in fact, finding more pitches for them – and it was a bit daunting for us guys when we realised it would be a much bigger workload!"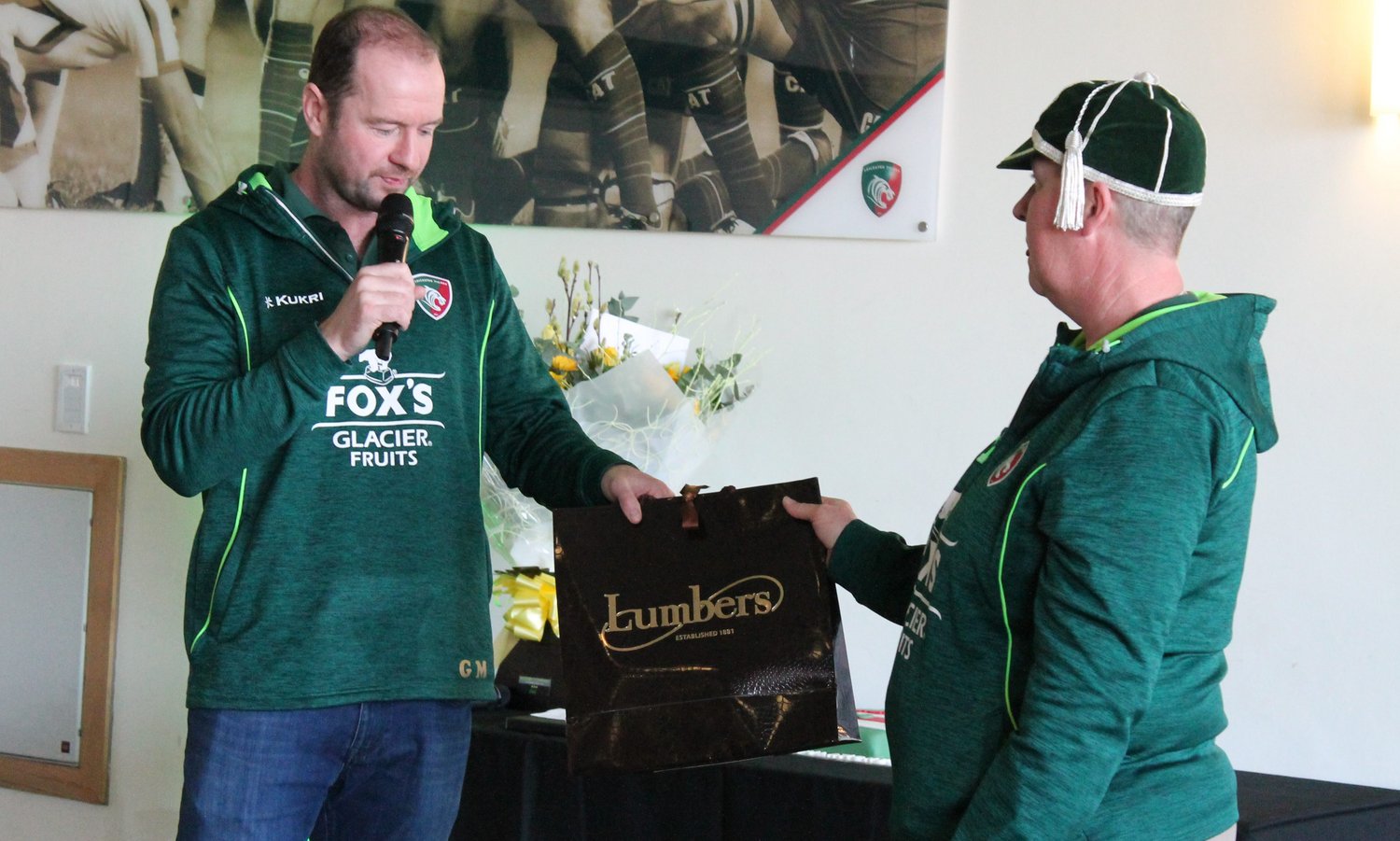 As well as looking after the Tigers turf at the stadium, Cheryl and the team now led by chief groundsman Ed Mowe maintain three pitches at the club's Oval Park training base, a 3G surface under the dome and the rest of the grounds, which are used six or seven days a week.
"We'll be here at 7.00 in the morning, get a cup of tea going and then plan out what the day looks like, which completely depends on what the weather's doing and what the training schedule is for the day," she explains.
"We'll get the pitches prepped and then up for breakfast and find out what else the coaching staff need for the day.
"Then we'll be cutting the pitches, aerating, using the products, seeding, marking out, all that stuff.
"There's also general maintenance of Oval Park. So over the winter we cleaned along the fence line, worked our way along the brook and put in new fencing, so we're busy all year round.
"Then you've got the frost sheets on, frost sheets off, matches…"
The list of duties goes on.
Cheryl adds: "I remember one matchday last season I did something like 36,000 steps and I knew about it by the time I got home.
"I tried to work out just how many steps I've done in my time here, and it was in the hundreds of thousands of miles. That's quite a lot.
"My knees. My back. Everything's shot. This is an enjoyable job, but it knackers your body.
"I wouldn't change it for the world – there's a really good craic, with a really good bunch of lads."
"I tried to work out just how many steps I've done, and it was in the hundreds of thousands of miles."
Cheryl's devotion to the club is matched by her passion for the pitches used by the players who represent the club on a matchday.
"Those pitches, they're like my baby," she says. "When Boris has one of his scrum sessions out there, I could cry.
"He used to like to scrum in the same spot, but he's very good now, after we explained there are four corners to a pitch, not just one!
"Boris might forget every now and again, but I just give him 'the stare' and that's enough.
"As for Welford Road, the players might try to sneak across to the Premiership Suite after the game, but they have to do it behind my back because they wouldn't dare do it when I've got a divotting fork in my hand, I tell you!"
Staring down an angry scrum coach is a luxury reserved for the club's longest-standing member of staff, but it is also a result of the shared history Cheryl has with the club over three decades.
"This club means a lot to me," she says, lump clearly in her throat.
"The people who work here, the people who play here – past and present – all mean a tremendous amount to me.
"I really identify with that clan-like mentality since this club is deep in my heart.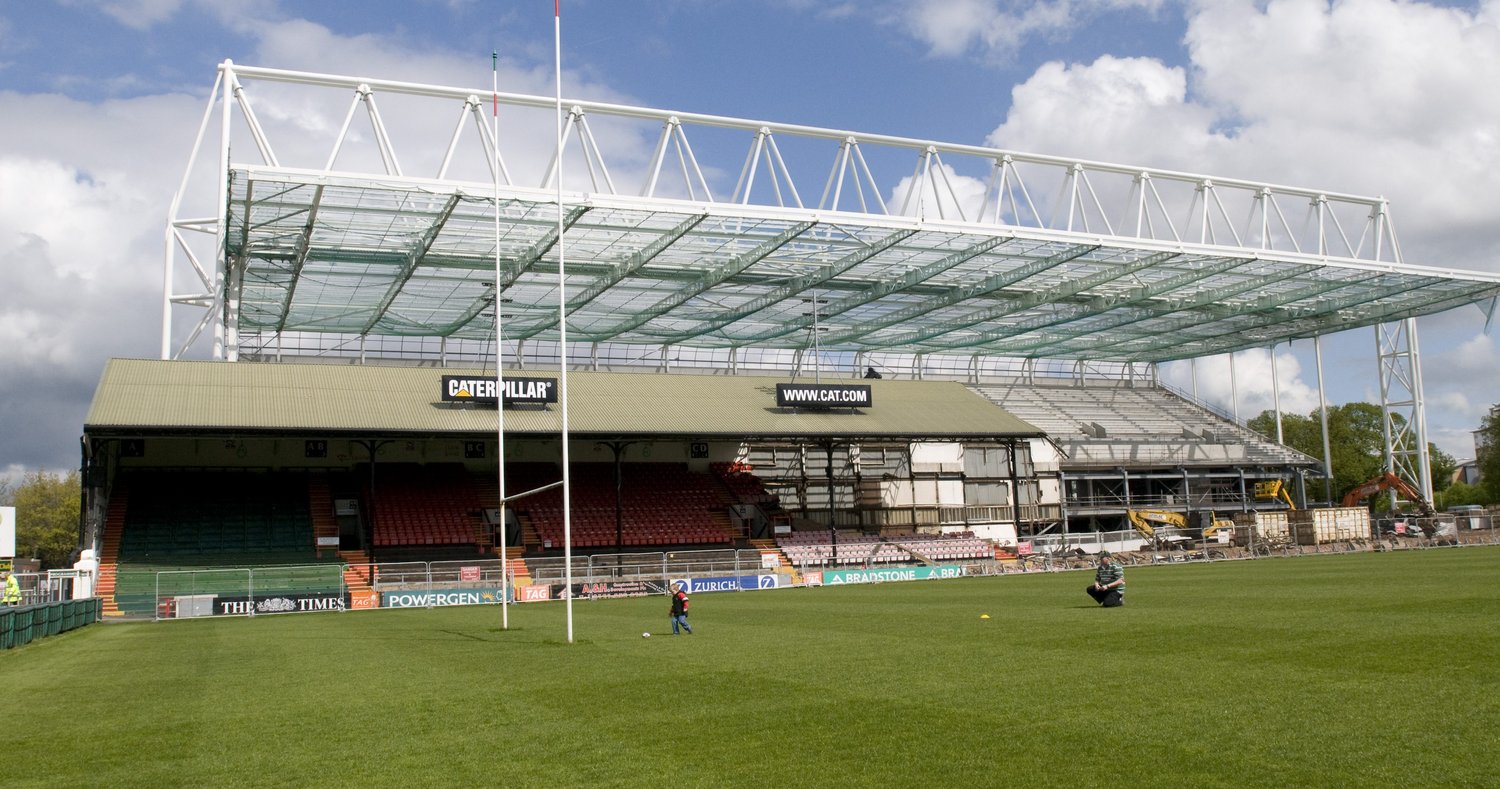 "I've watched dads play, now I've watched sons play, and now all I need is for the grandkids to come along!
"It's nice to see Smithy [Matt Smith] follow in his dad's footsteps and become a bit of an icon like Dosser – he's certainly starting to look more and more like his dad – and bringing that next generation of Tigers through.
"As for Geordan, I remember him joining as a skinny, spotty kid. The spots have cleared up, but that's about all that's changed. He has not changed one bit. He's one of those people to put their blood, sweat and tears into this club, and I'm really pleased for him becoming director of rugby."
So, 30 years down, what about the next 30?
"I'd like to think I've got another 30 years in the bag. It all depends on the body," Cheryl laughs.
"I feel really proud to be here after all this time because there are not many people who can reach 30 years in any job.
"I feel honoured. Like any job, there are good times and bad, but we'll be back up there.
"Of that, I have no doubt."
This interview first appeared in Tigers Times, the exclusive newspaper delivered to season ticket holders in the Spring of 2020.