The club's Project Rugby Donation project has returned for for the 2019/20 season!
Launched last season, the project aims to provide youngsters across Leicestershire without the proper equipment and kit access to it in a bid to ensure they are not lost to the sport.
Headed up by Tigers community coach Joe Reynolds, the project was a hit in its debut season and returns this Saturday for the club's Derby Day fixture against Northampton Saints at Welford Road.
Supporters are being asked to donate any old, un-used or unwanted kit to gift to Tigers community department which will be available for youngsters who currently don't have access to rugby boots and training gear.
Fans will be able to drop off any kit in the Project Rugby Donation Point, situated next to the Leicester Tigers Foundation stall on the plaza outside the Holland & Barrett Stand at Welford Road any time before the 3.00pm kick-off this Saturday.
Part of Leicester Tigers Project Rugby programmes which aim to increase participation and opportunities for youngsters from under-represented backgrounds, the club hopes that its links with local rugby clubs around the region will help encourage more young people to take up the sport or continue to progress through the ranks at their club in the county.
Speaking about the project, Reynolds said: "We work with young kids of all ages and abilities and one thing we've found is that not having the right kit and boots to play the game can prove a massive barrier for kids and parents.
"Rugby is naturally a winter sport and so having the correct clothing and footwear is essential. This can be an expense for some – especially when starting a brand new sport. Tigers have donated boots and drill tops in the past and we're hoping that clubs, schools and players will be able to lend a helping hand to encourage more youngsters to take up the game."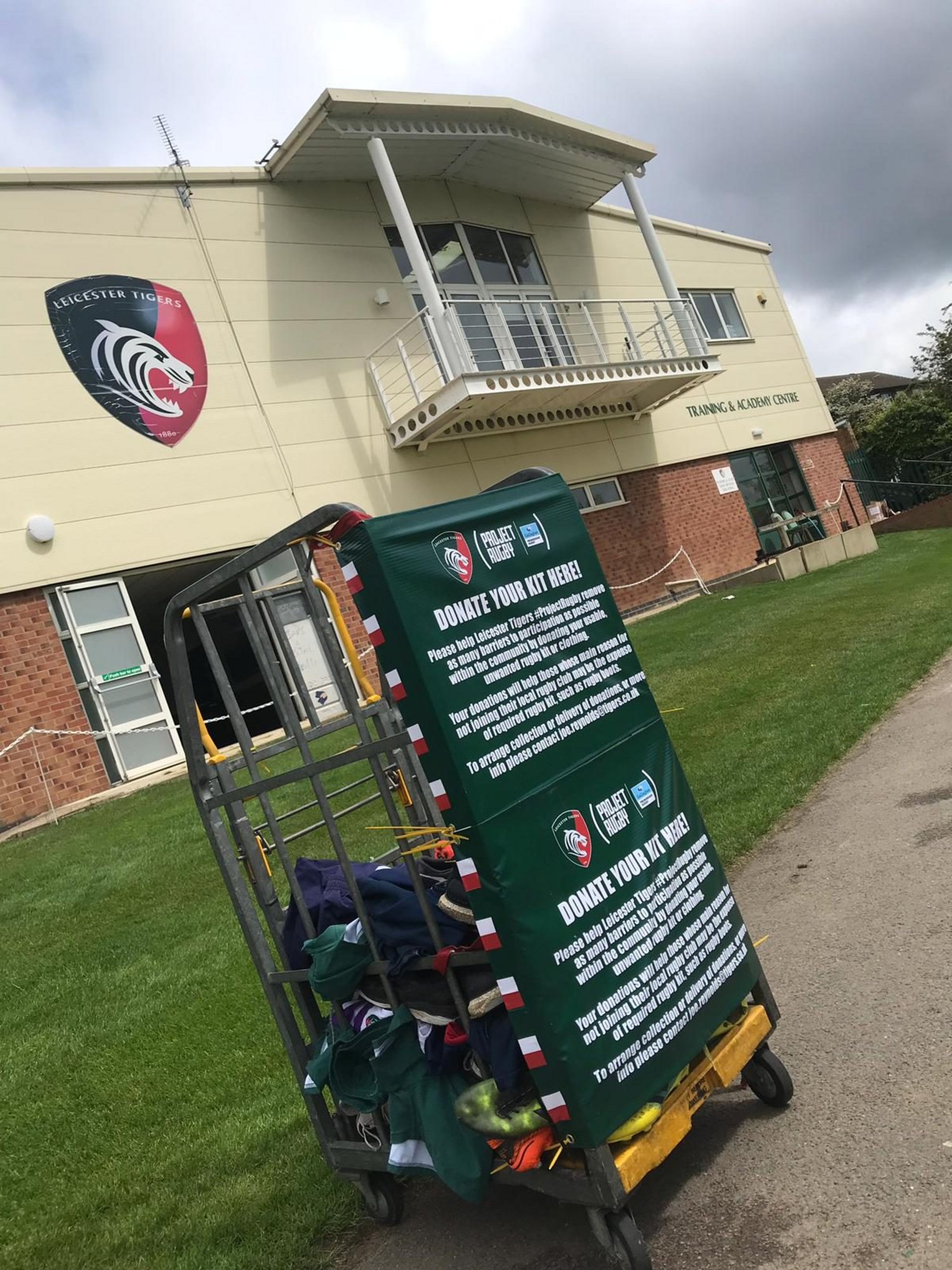 Fans are encouraged to provide kit in the form of rugby boots (sizes 7-12), contact durable clothing, waterproof and warm clothing designed for rugby.
Reynolds added: "Last season we had a massive response from the fans with masses of kit and we managed to get that out and create new players with it by removing their barriers."
"The response was so great, including the club's Kit Manager Clive getting behind the initiative by donating some old Tigers kit we could give out to youngsters."
If you're unable to donate on matchday, please contact [email protected] and we'll be able to arrange collection or delivery.
Find out more about Project rugby at the link below.