Leicester Tigers back-rower Tommy Reffell is chomping at the bit to get going in club colours after starting all five of Wales' fixtures at the Under-20s World Championships this summer.
And, with only two weeks left until the new campaign gets going, the 20-year-old is keen to transfer the form he showed in Argentina back to life in Leicester.
"Argentina was brilliant," he says, with a grin. "I've been pretty lucky in my U20s experiences to be able to go away to places like France and Argentina, so it's been great.
"It was definitely a different culture to experience, but on the rugby side of things in particular I really enjoyed myself.
"We had some tough games back-to-back, but it was good to get some regular game minutes under my belt.
"I was a bit sore by the end of the tournament after a few four-day turnarounds, but you do your recovery and get back out on the pitch. I just want to be out there playing, so it doesn't really faze me."
Reffell's side won two of their three pool games – including the opener against the hosts – before beating New Zealand's 'Baby Blacks' by a single point to set up a fifth-place play-off against an England side featuring club mate Joe Heyes.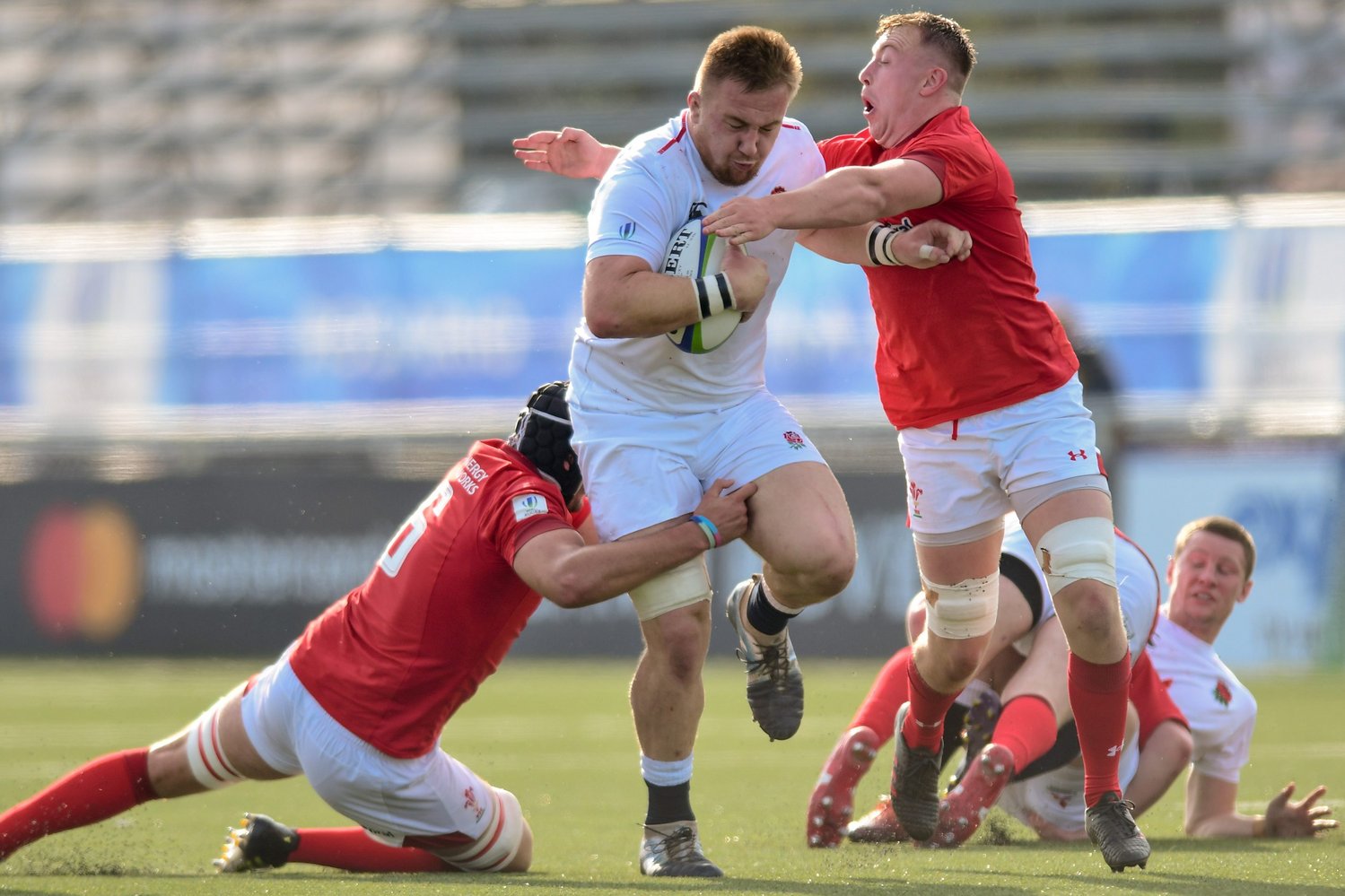 "It was pretty weird to actually play against him," Reffell explains, when asked how he felt lining up opposite the 20-year-old tighthead.
"We see each other most days in a week, so to then go away to the other side of the world, to see him and play against him, I didn't know what to think of it!
"Joe played really well in that game and they had the better of us, but hopefully we'll play together a lot more this year than against one another."
Now back to the grind at his club's Oval Park training base, Reffell is happy to reflect on the impact of Tigers' summer signings and the new 'buzz' among Geordan Murphy's squad.
"There's been a lot more running involved than last season, but I feel really good. We're a lot more structured and there's more explanation of why we're doing particular things than there might have been in the past.
"All of the new players that have been brought in have settled in really well. There's a good mix of players and, to be fair, they're helping me out as much as I've been helping them settle in, so we've got a good relationship already.
"I think the group just seems to have come together a lot more this pre-season, and that's one thing I noticed when I came into camp a little bit later than everybody else.
"There were already some good bonds between the new players, players who have been here before, and even some of the young lads coming up into the development squad – there just seems to be a good feeling among everyone and I think that's created a bit more of a buzz."
With six appearances in Leicester colours to date, Reffell will be hoping for a starring role in the four Premiership Rugby Cup fixtures that mark the start of the season before the Gallagher Premiership rounds start coming thick and fast.
"I just want to play as much as possible, and when the chances come around it's about grabbing them with both hands," he says.
"As a young player you just want to get out onto the pitch, and the next step is to stay out there. That's my goal.
With the glint in his eye of a kid on Christmas Eve, he adds: "I can't wait for the season to start."