Approaching another Bank holiday weekend, we should be well used to re-runs and repeats in the name of entertainment, but viewing classic Tigers matches over the last few weeks has provided a ray of light in these dark times.
The attraction may be that some rugby is better than no rugby. Some of it will be the rosy glow of nostalgia, of days when summers were warmer, winters were snowier and Wagon Wheels biscuits were bigger; and there is also a healthy share of sheer joy rekindled by those memorable games.
Also high on the list, of course, is that Tigers emerge victorious in many of them.
With BT Sport already featuring Tigers classic games (though The Tig mysteriously 'forgot' to sit down for a couple of the losses), EPCR recalling past European Finals and Tigers' own LTTV digging out everything from the win over South Africa to the John Player Cup hat-trick, there has been a decent show of rose-tinted green, white and red.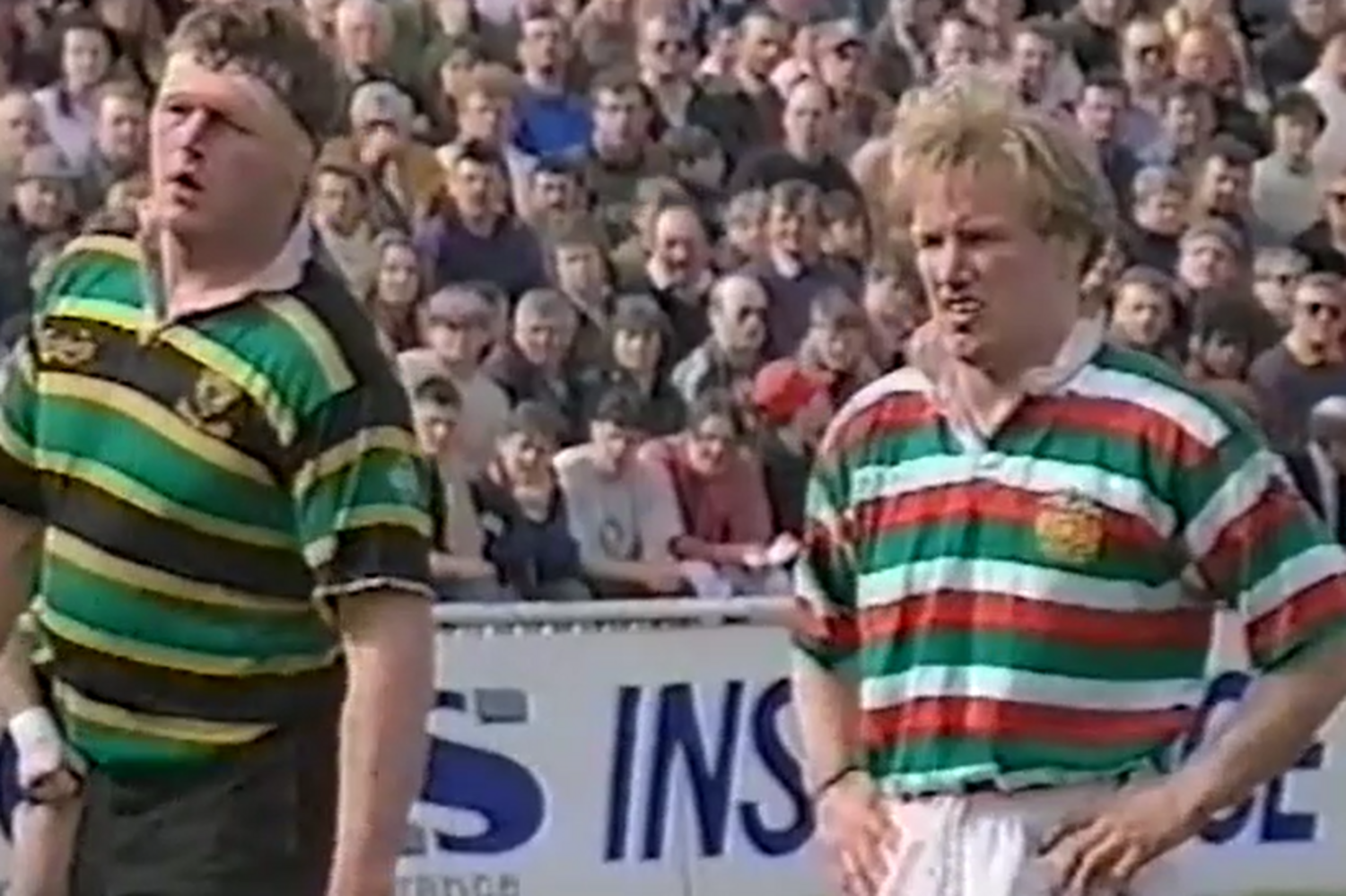 Young supporters may be seeing footage of their parents' heroes – Cusworth, Dodge and Hare of the past; Deano, Johnson, Back and Healey of more recent years – possibly even for the first time.
And it's not just the names that change, but also the stadium and the style of rugby.
Modern players are bigger and stronger, undoubtedly, but that doesn't mean their predecessors were lacking in other qualities, especially when you note how much time the ball spent in play and how little time passed in setting a set-piece.
That debate is for another day, but the thing that does hammer home is the feeling that they are the days we want to live again in the future as well as the past.
They are why changes have been made at the club, a route forward identified and why one of rugby's most highly-rated young coaches will be wearing a Tigers tracksuit soon. They are also why we remain Tigers supporters.
Another thing that struck The Tig, though it should not be surprising, is that every commentator from every classic broadcast, on any channel, mentions the strength of Tigers support, from the Twickenham invasions of the Cup years to the red-hot receptions at Welford Road.
The Tig will not be alone in using the classic footage to think about other games which deserve the re-run treatment, especially ones that slip under the radar because they're not 'headliners' but remain etched in the memory for all manner of reasons.
Among them would be two 'other' wins over Stade Francais – the one sealed by Louis Deacon running in a late try and the one in 2007 where Lewis Moody leads the charge to block out a last-gasp drop-goal attempt and seal the victory.
The Tig would also include two games against Quins, the remarkable one in 2008 when Tigers sat seventh in the table until Tom Varndell's late score and a semi-final win a few years later on a dust-bowl pitch; alongside a double-header over Wasps in Europe and home-and-away wins over Clermont in the Heineken pool stages.
This personal list would include a couple of thrilling draws with Gloucester, just to see what on earth actually happened; a big win over Perpignan after they'd scored first; and definitely a few of the 'edgy' showdowns with Bath and Saints as that '90s team clicked into gear.
The Tig would even like to have a second viewing of the Anglo-Welsh Final win over the Ospreys in '07 because it would be much calmer than watching it unfold live.
Any of the great Barbarians occasions would be near the top of that list, of course, along with some highlights of the Dusty-Dodgy-Cusworth-Clive backline. The theme tune of Rugby Special is already ringing in my ears.
But that's just a few off the top of the head, which shows just how many great days we have enjoyed and why we remain among The Faithful.