In the week that welcomed the Mattioli Woods Welford Road as the new name of the home of Leicester Tigers, we look back at how the rugby world reacted across social media.
The club broke the news at midday on Monday, October 19 with Tigers supporters, rugby fans and the media offering their say on the move, which will include naming rights until the end of the 2024/25 season.
You can read about the announcement in full by clicking here, as well as statements from Tigers chief executive officer Andrea Pinchen and chief executive officer at Mattioli Woods Ian Mattioli.
Take a look at what social media had to say when the Mattioli Woods Welford Road deal was announced.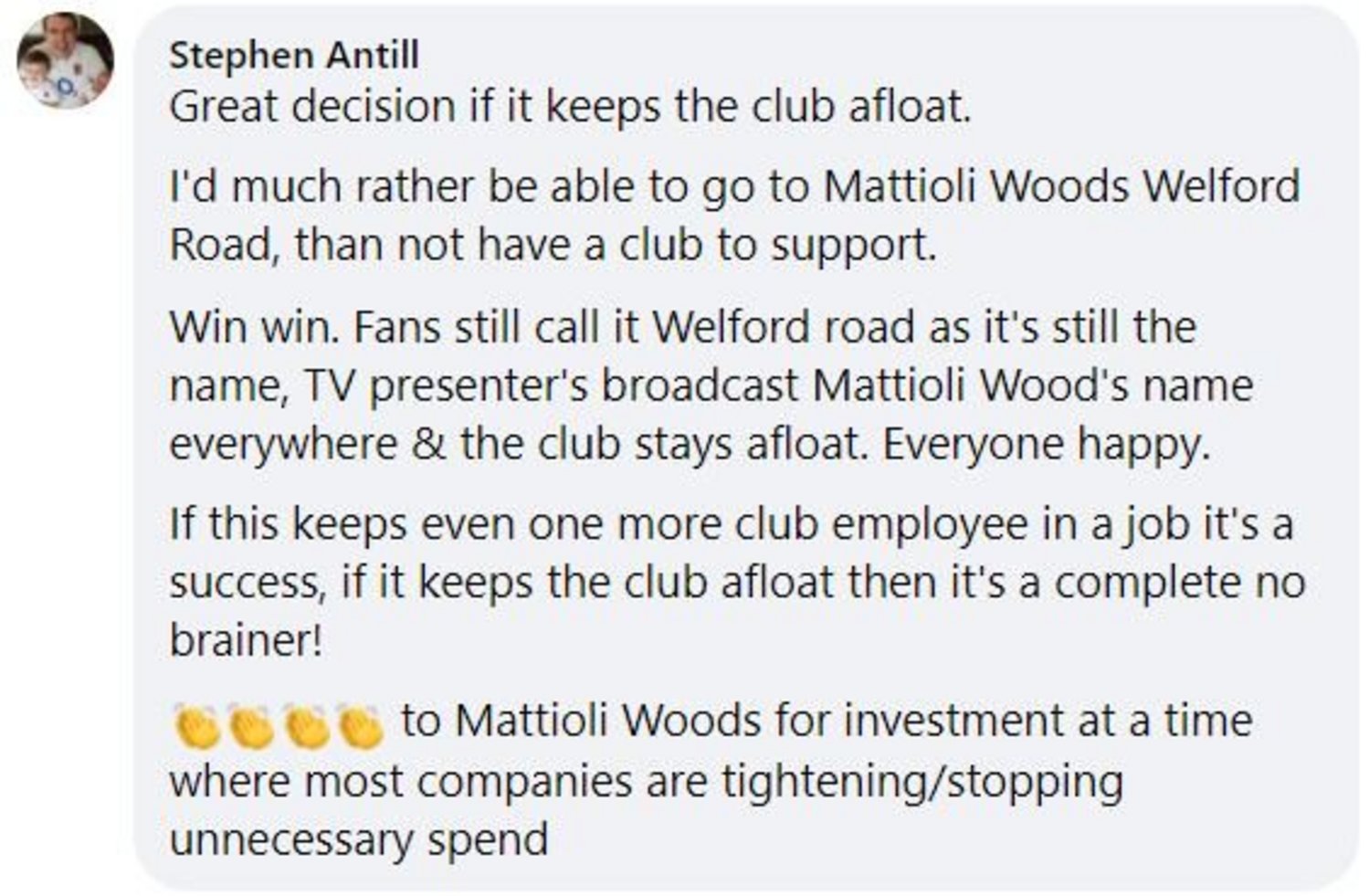 A sign of the economic times: @LeicesterTigers announce a new five-year deal that will see the wealth management firm rebrand the stadium as Mattioli Woods Welford Road.

— chris jones (@chrisjonespress) October 19, 2020
I can understand the emotion around this, but those who listened to Andrea Pinchen on @BBCRLSport last week will have heard her say the club is losing £1m a month right now. This deal will help the club survive.

It's a deal of necessity, not greed. https://t.co/mcc3pdxgnN

— Adam Whitty (@adamjwhitty) October 19, 2020