Winning the Under-20s World Cup must surely be a highlight for any young rugby player.
The competition bore witness to Sam Aspland-Robinson's greatest achievement in the game to date, lifting the trophy in 2016 with an England side bursting at the seams with talent and promise.
But fast-forward 12 months, and the 2017 edition was the scene of the Leicester Tigers back's lowest ebb; rupturing his anterior cruciate ligament to put him out of rugby for a year.
The England wing, then in the Harlequins Academy, has since reinvented himself as a versatile centre, wing and full-back option after moving to Oval Park in the summer of 2018 to join Tigers' development squad.
"During the time I was out with my ACL reconstruction, I just felt like I needed a change of environment and some new challenges," he says.
"Leicester came and offered me a contract, and I didn't want to refuse at all."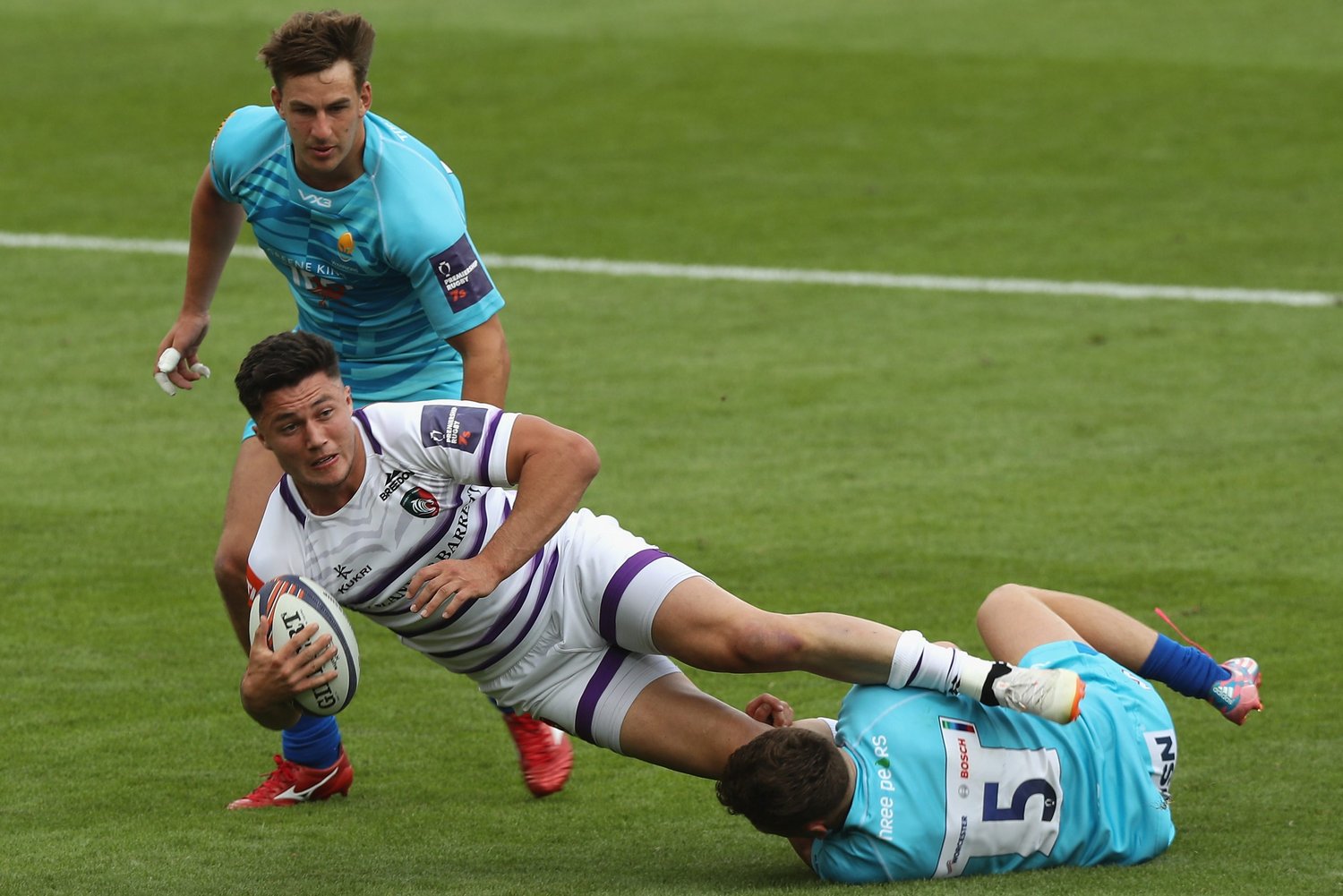 Aspland-Robinson made a quick start to life in a Tigers shirt, playing his part in the Premiership Sevens at Franklin's Gardens, and featuring away to Benetton in the XV pre-season and in numerous Premiership Rugby Shield fixtures in September and October.
That all came before picking up a number of 'annoying' injuries, with hamstring niggles and dead legs slowing his progress at the back-end of the year.
"After Christmas it started to pick up," he explains. "I got my debut [away to Scarlets in the Heineken Champions Cup], which was a really proud moment, and I've pretty much played in every game since then.
"I've definitely been on the rise, and it's been a nice journey."
Ironically, it was injuries elsewhere in the squad – too many to list here – that have seen the 22-year-old make more appearances in a green, white and red shirt than Aspland-Robinson may have expected this season.
In a four-game run from February to March, the development player made a start on both wings, covered multiple positions wearing 23, and was forced into the outside centre berth moments before kick off when George Worth hobbled out of the warm up at Sale.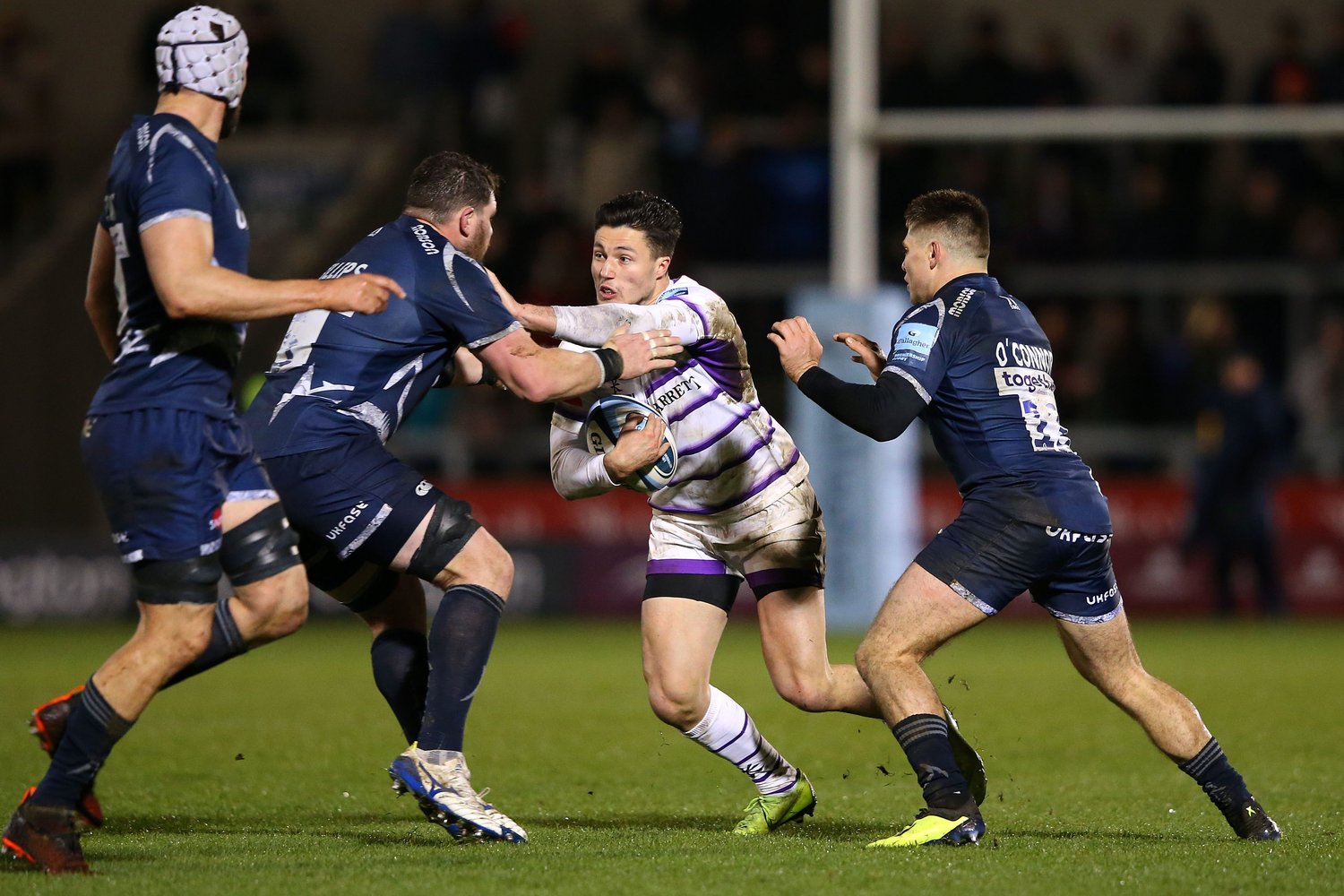 But chopping and changing isn't a distraction for the man known simply as 'SAR' to supporters.
He continues: "I just enjoy being on the pitch, to be honest.
"Playing different positions gives me a bit of a change and variety and helps me to enjoy my rugby.
"It's definitely not monotonous," he adds, with a smile.
"Coming to the Premiership is the highest level I've played at, and I'm still quite young so there's been a lot to learn, but it keeps me on my toes.
"I think I'm swinging towards 13 [being my favoured position], because it gives the chance to put in some dominant carries and more dominant tackles, rather than being exposed one-on-one in the wide channels."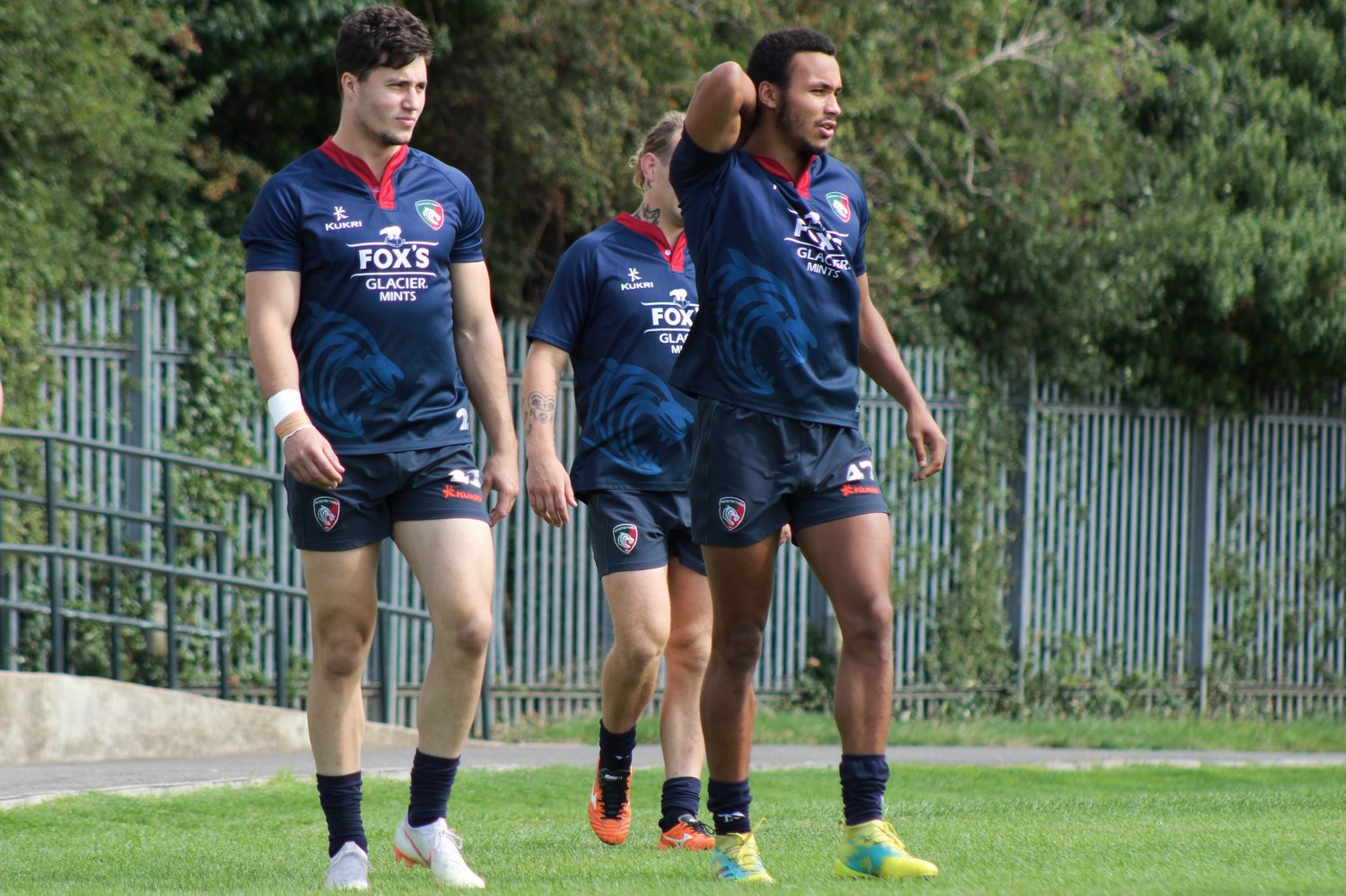 The former Wellington School student has also been getting used to life in Leicester, after a last-minute move saw him arrive for pre-season just in the nick of time.
He admits: "It was a bit of a move, yeah. When I came up I think I only looked at the one flat.
"I was late as anything and just got in in time for pre-season, so that was a bit of a struggle and a panic.
"I'm up near Abbey Park which is really nice, and now Kyle Eastmond lives above me so he comes round for the odd coffee.
"I like being by myself – I'm a bit of a hermit and I'm a bit OCD, so I definitely couldn't live with some of the boys..."
"I'm learning off them even though they're younger than me."
Aspland-Robinson also finds himself in a unique position among the development squad, with the former Harlequins man the only player not to come through the Tigers Academy.
Though that can work to his advantage, according to the man himself.
"I certainly feel like I can bring something new, but I wouldn't say I'm bothered by it," he adds.
"I wouldn't say the other boys necessarily have a head start, but there's certainly stuff that I can learn off them – especially with Jordan [Olowofela] and Ben White – they know a lot more, I'm learning off them even though they're younger than me."
And with nine appearances to his name so far this season, Aspland-Robinson is certain of his aim for the Premiership run-in.
He concludes: "My personal goal is just to get as much game time as possible. Every minute I spend on the pitch, I feel like I'm learning a massive amount.
"I'd love to get a couple more starts in before the end of the season."
One thing's for sure – Sam is certainly one to watch.