Thousands of Leicester Tigers supporters are already using the ROARwards programme to collect points and save on purchases with the club.
ROARwards is a loyalty programme which is free to join and allows supporters to collect points through their regular shopping as well as from their interaction with the club app and social media, and attending Tigers matches.
Nearly 4,000 supporters have already signed up and are making the most of the opportunity to build their ROARwards points to use against season ticket or match tickets, or on purchases of the club's 2021/22 kit in the club shop.
Open your account for free now, start collecting points and start saving!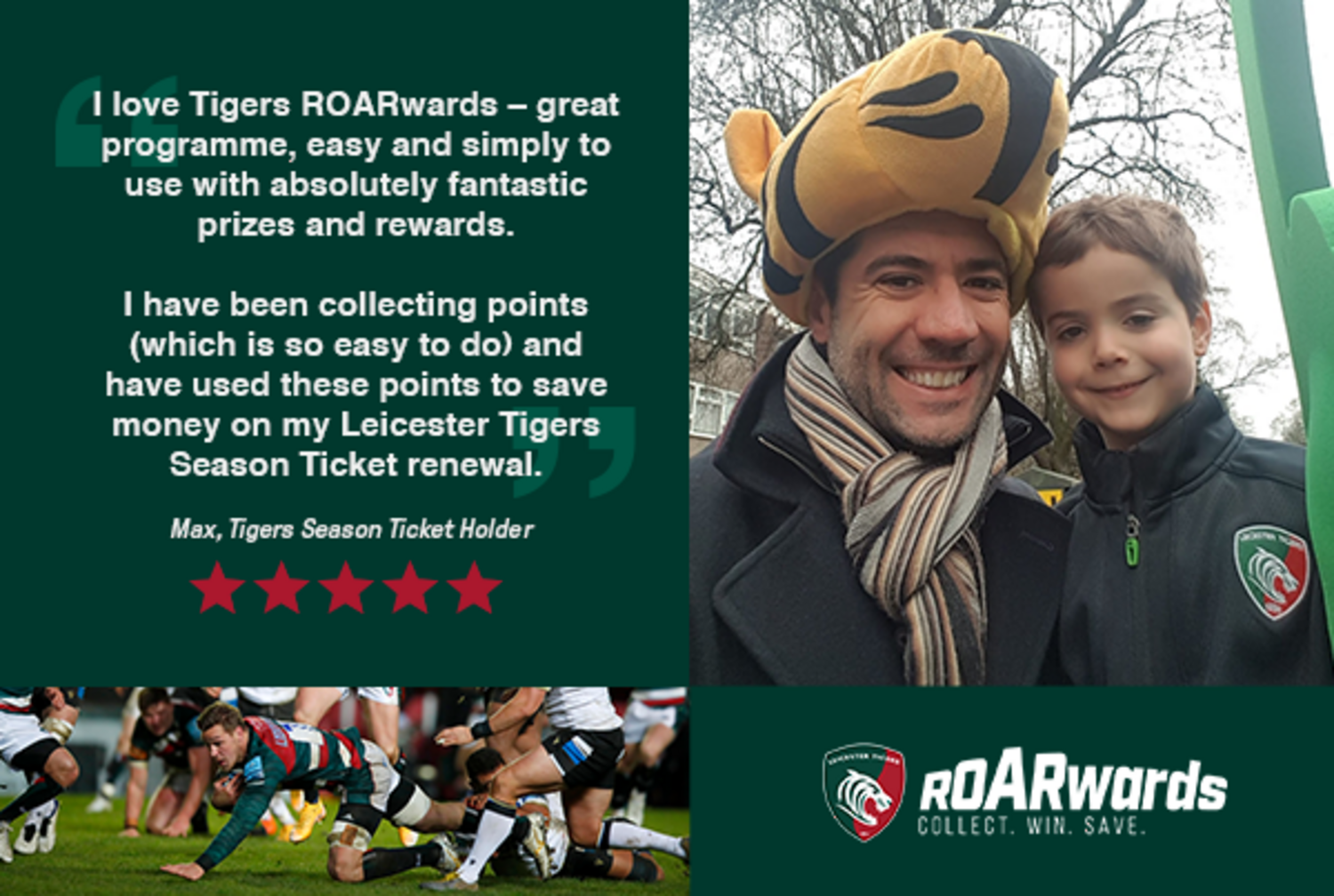 ​Arnes Pobric, from ROARwards, said: "We are delighted to have been able to introduce Tigers ROARwards to reward fans' loyalty and help make supporting the club more affordable so they can enjoy even more unforgettable experiences at Mattioli Woods Welford Road.
"Thousands of fans have joined and more than 90 per cent of them are regularly collecting points which can then be used to win prizes or save money on purchases with the club.
"I would encourage other fans to join and take advantage of Tigers ROARwards if they haven't done so already."